Bachelor in
Bachelor of Business Administration (Hons)
DRB-HICOM University of Automotive Malaysia (DHU)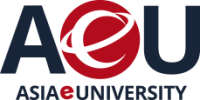 Scholarships
Explore scholarship opportunities to help fund your studies
Introduction
The programme is designed to provide students with the knowledge, skills and competencies required to excel as managers and executives in the challenging world of business administration and management.
This programme is not only about learning best practices and transferable skills in business. It is a unique programme that integrates the fundamentals of business knowledge, business skills, and management capabilities to ensure our graduates are most appreciated at the global workplace.
The programme is designed for maximum flexibility, and we find it crucially important to expose students to business from a global perspective.