BA in
Bachelor in Psychology
Dominican College

Scholarships
Explore scholarship opportunities to help fund your studies
Introduction
Psychology is the study of the mind and human behavior. A background in Psychology will increase your employability regardless of the career you choose. By studying psychology you will learn about how people develop, think, feel, and act. This knowledge will help you in a variety of settings.
Job Opportunities
Many students interested in psychology choose to work in the mental health field, but psychologists also work in research programs, schools, with sports teams, in business, and even marketing and advertising.
With a Bachelors Degree in Psychology you can become a:
Behavioral Health Technician
Caregiver
Case Manager
Rehabilitation Specialist
Career Counselor
Psychiatric Technician
With a Graduate Degree in Psychology you can become a:
Clinical Psychologist
School Psychologist
Experimental Psychologist
Forensic Psychologist
Industrial/Organizational Psychologist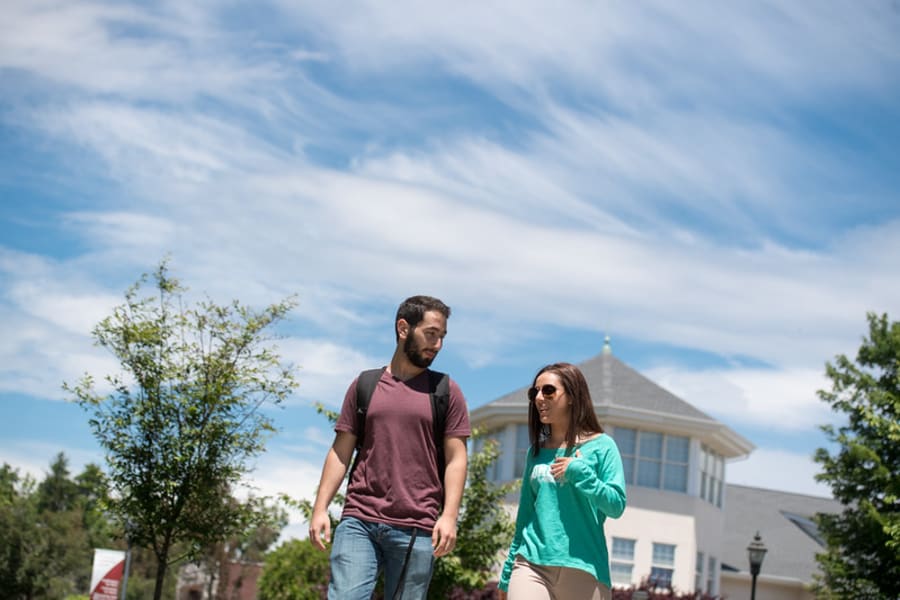 Opportunities for Students
The Psychology Program offers many unique opportunities for undergraduate students. You can create and run your own research project, an intern at sites related to psychology, present at conferences, and even help the psychology faculty teach courses. Our program follows the American Psychological Association's guidelines for undergraduate psychology education, which means you will be prepared at graduation to enter the workforce or pursue an advanced degree.
Faculty
Our full-time faculty members all have earned their Ph.D. in their respective sub-disciplines and center their courses around student learning. Each of our students is advised by one of the full-time faculty, helping students choose courses, internship sites, and research topics as well as giving advice concerning graduate school and career options.
The Major in Psychology
The Psychology program provides students with a foundation in general psychology, theory, research, and application. The curriculum provides:
A solid preparation to those students who intend to pursue graduate studies in the fields of psychology, social work, education, guidance and counseling; and
Basic skills and knowledge to those students who may find themselves at the completion of their bachelor's degree working in any of the various human services and human relations areas, such as mental health, education, personnel, government, and law.
Students pursuing a Bachelor of Arts degree in Psychology will gain a solid foundation in general Psychology based on the following requirements:
Developmental courses
Social courses
Clinical courses
Theoretical courses
Applied courses
Elective courses
Admission Requirements for First Year Students
Transcripts
Ask your high school counselor to forward transcripts directly to the Office of Admissions
ACT/SAT
If English is not the first language of the applicant, a minimum TOEFL score of 80 on the internet-based test (I.B.T.), or 550 on the traditional paper test, or 213 on the computer-based test is required for admission.
Submit the results of one of the following examinations to the Office of Admissions:
Scholastic Aptitude Test (S.A.T.) of the College Entrance Examination Board. The C.E.E.B. Code for Dominican College is 2190.
The American College Testing (A.C.T.) Assessment Test. The A.C.T. code for Dominican College is 2730.
Personal Interview
A meeting with an admissions counselor is not always required but is always desirable. Some applicants may be asked to meet with a member of the Admissions staff.