Bachelor in
Bachelor in English Language for Teacher Education with double curriculum study Playing Instrument for Teacher Education
Charles University Faculty of Education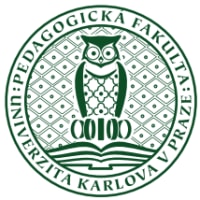 Introduction
English Language for Teacher Education
By majoring in English with a focus on education, the students will acquire substantial expertise in the areas of linguistics (with a particular emphasis on the theory of linguistic disciplines and their practical application), literature is written in English, whereby, by studying various literary disciplines, the students will also learn how to analyze and interpret a wide range of literary texts. The practical language part of the curriculum will boost the students' language skills so that by the time of graduation they will have reached the C1-C2 level of the Common European Framework of Reference for Languages. By successfully majoring in this BA program, the students will qualify to be admitted to the magisterial follow-up program primed for secondary school teachers.
A part of the study program major is a bachelor's thesis.
Playing Instrument for Teacher Education
This program is intended for graduates of a music conservatory, musical high schools, and musical basic schools who are not oriented for a professional interpretation career.
It is possible to study two instruments – piano or violin.
The basic subjects are the individual study of instruments, chamber music, improvisation, the orchestra playing. Theoretical subjects – construction and history of instrument, instrumental literature.
Graduates should be prepared for getting a job in educational institutions for musical activities of children, in music schools, in cultural institutions, museums, etc. For teaching qualification in basic and high schools, it is necessary to continue in Master's program.
Career Opportunities
English Language for Teacher Education
Graduate of the bachelor's program will be well-trained in linguistics, American and British literature, and he/she will be proficient in English. The study is conceived so that
the graduate will be able to either continue for a Master's degree in teaching or other related programs, or he/she can find employment in various state and international institutions.
Playing Instrument for Teacher Education
Graduates would find possibilities to work in different government and private institutions, to work as assistants in institutions for spare-time activities of children, young people, and adults, and as teachers in music schools. They possess knowledge and skills in both components: special and general education. The curriculums outcome is not a qualification for teaching in basic and high schools.