Bachelor in
Bachelor in Geographic information systems and Remote sensing in Environmental Sciences
Czech University Of Life Sciences Faculty of Environmental Sciences
Scholarships
Explore scholarship opportunities to help fund your studies
Introduction
The study programme provides a complex education in the field of Geographic Information Systems (GIS) and Remote Sensing (RS) and the use of these techniques for environmental protection and management, with a special focus on the current topics of water and drought in the landscape and protection of biodiversity under the condition of a global climate change.
The graduates can find employment both in private and state-funded institutions working in the environmental management, in particular as a spatial data analyst or at an entry-level management post. In the private sector, the graduate can find employment e.g. in companies providing ecological monitoring or analyses, recultivation, landscape planning or in companies specializing directly in GIS and remote sensing. Last but not least, the graduates can act as freelance experts/consultants, whose services are currently much sought-after. Of course, the graduates can also opt for continuing in their Masters' studies, for which they will be very well prepared.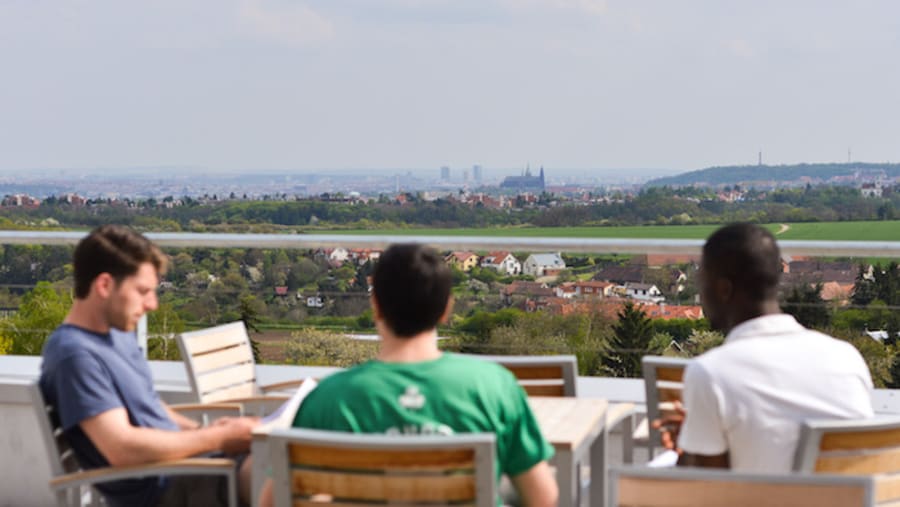 Why study Geographic Information Systems (GIS) and Remote Sensing (RS) at the FES CULS?
There are many study programmes focused on geoinformatics and information technology worldwide. At our faculty, you can, in addition, become experts besides GIS and RS in other specializations of the environmental science.
What other specialization? That is for you to choose from the studies. If you are interested in life science, you can focus on analyses and models in ecology, landscape ecology, and biogeography. If you are more technically minded, you can opt for hydrology, hydrological modeling and water management. Both options are excellent for finding employment – both biodiversity protection and the problem of water and drought in the landscape are issues of utmost importance today and will continue being so for decades to come. It is therefore up to you to choose the right way based on what you are going to like most. From the range of optional courses, you can acquire further additions to your expert profile, such as landscape planning, geology, hydrogeology, hydropedology, agroecosystems, the function of wetlands in the landscape, zoology or botany.
Profile subjects
Geographic information systems
Optional specialization Ecology/Hydrology