Bachelor in
Bachelor of Agriculture
Charles Sturt University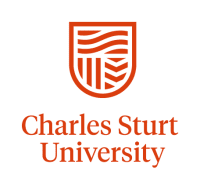 Introduction
CRICOS code: 101014
Agriculture is one of the most rapidly changing fields of study in the 21st century. As such, there is high demand for skilled professionals to develop ethical and sustainable food production systems, to support the world's growing populations. The Bachelor of Agriculture from Charles Sturt University will provide you with education across all major disciplines that underpin modern agricultural industries. With a science base, this agriculture degree also focuses on practical issues facing modern agriculture, producers, agribusiness and the environment.
Flexible study options allow you to undertake the Bachelor of Agriculture at your own pace, and gain credit if you already hold a relevant TAFE qualification. This qualification can be completed in three years of full-time study or six years part-time – making it ideal to study while you work You also have the option to exit early with an Associate Degree in Farm Production or further your agriculture study to the Bachelor of Agricultural Science.
Course highlights
Charles Sturt University's Bachelor of Agriculture equips you with the knowledge, skills and experience to be an asset to any agricultural industry. The foundation you gain in science from this agriculture degree will allow you to build an understanding of the management and integration of agricultural issues.
A strong academic reputation
Charles Sturt University has long been considered a world leader in agricultural education. Our dedicated teaching staff have strong research backgrounds and extensive industry experience.
Industry consultation
Developed in collaboration with industry to ensure that you gain the most contemporary agricultural education, the degree combines current knowledge with the best available learning technology.
Practical experience
Study this agriculture degree online and during residential schools at the Wagga Wagga campus, you'll build practical skills, forge connections with academic staff and fellow students, and benefit from our close relationships with industry.
Scholarships and Funding
We have a wide range of scholarships available to help you with the costs of studying at Charles Sturt University. There are scholarships based on academic performance or your personal circumstances. Other scholarships and grants cover specific costs like accommodation and textbooks and some offer funds that you can use in any way to enhance your university experience.
Curriculum
Subjects
For each 8-point subject you are enrolled in, you should expect to spend 10 to 12 hours per week working on assignments and assigned readings, tutorial assistance, individual or group research/study, forum activity, workplace learning, and attending lectures, residential schools, or examinations.
If you are studying four subjects per session, this is equivalent to a full-time job. The workload for some subjects may vary as a result of the approved course design.
The Bachelor of Agriculture is comprised of 192 points and is offered full-time on-campus over three (3) years and part-time online over six (6) years.
Key Subjects
Biology in Agriculture
Precision Agriculture and Data Handling
Core Subjects
Agricultural Economics
Agricultural Marketing
Biology in Agriculture
Food, Environment and Culture
Production Analysis and Optimisation
Extension
Livestock Production Systems
Precision Agriculture and Data Handling
Managing Contemporary Farm Systems
Plant Production Systems
Agricultural Biotechnology
Livestock Management
Contemporary Issues in Agriculture
Professional Skills in Agriculture and Horticulture
Agricultural Finance and Business Management
Chemical Fundamentals
First Nations Foundations: Knowing, relating and understanding Country
Introduction to Microbiology
Soil Science
Fundamentals of Plant Protection
Soil Management
Elective Subjects
The elective subjects (24 points) can be chosen from any discipline at any level.
Note: if intending to continue studies in the Bachelor of Agricultural Science, electives must be chosen as aligned with one of the 5 Majors.
Graduation requirements
As a Charles Sturt University student, throughout your course, you have a responsibility to continue to develop skills in English language, literacy and numeracy as appropriate to your discipline. This ongoing development will enable you to effectively participate in your course and graduate prepared to enter the workforce.
To graduate students must satisfactorily complete 192 points.
Career Opportunities
Did you know that there are currently four jobs in the agriculture sector for every graduate? And 40 per cent of those roles are actually in cities. So a career in ag can really take you places. The Bachelor of Agriculture at Charles Sturt University empowers you to meet the global challenges the industry currently faces – and help feed the world through the use of modern, sustainable agricultural practices.
Explore diverse roles
Forge a career path in a range of exciting agriculture roles, including agronomist, livestock production specialist, farm manager, agricultural merchandise representative, advisory and technical consultant, extension officer and researcher.
Experience high demand
A massive shortage of skilled professionals exists in a range of positions, so your skills will be highly sought after.
Further your studies
Charles Sturt University also offers a range of popular postgraduate programs in agriculture.