Bachelor in
Degree in Gastronomy
Universidad CEU - Cardenal Herrera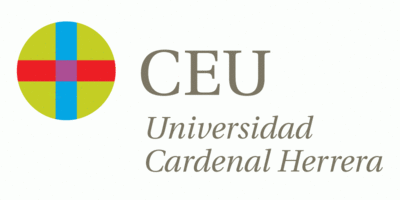 Key Information
---
Campus location
Alfara del Patriarca, Valencia (España), Spain
Tuition fees
EUR 12,670 / per year
Application deadline
Request info *
Earliest start date
Request info
* the application process remains open as long as there are places available, so we recommend starting the admission as soon as possible
Introduction
The Gastronomy and Culinary Management University Centre (Gasma) is a university training, research, and innovation center that aims to develop the gastronomy sector with a unique approach. Gasma will be opening its doors in September 2014 as the first educational institution in Spain to combine Gastronomy and Culinary Management.
The Gasma campus has a dynamic international outlook and is keen to foster a gastronomic environment that is not confined by the physical boundaries of the classroom. The campus welcomes applicants from abroad and encourages students to undertake placements in international companies. The English language is an essential part of the degree qualification.
Gasma has the academic backing of CEU-Cardenal Herrera University, an institution with more than 40 years of experience and with a series of campuses throughout the Comunidad Valenciana region.
The Bachelor's Degree in Gastronomy is the result of an in-depth social, cultural, and business study on the current situation of culinary practice and how it has developed in both gastronomic and commercial terms. The main conclusions drawn from the study were as follows:
There is an increasing trend towards the requirement for professional qualifications in the gastronomy sector. This professional approach means that training is now required in a series of related technical areas.
Nowadays gastronomy needs to be seen from a perspective that goes beyond the practice of food preparation. This means that there is now a need for suitable learning environments that can successfully combine gastronomy and business, cooking, and return on investment.
The development of gastronomy has resulted in the involvement of a series of scientific and technical issues that only a few years ago had nothing to do with cooking as a profession. We need to broaden training horizons for future professionals so we can equip them with the tools and knowledge they need to bring R&D+i into the gastronomy equation as a competitive factor in their practice.
Curriculum
the Degree in Gastronomy seeks to equip students with the knowledge, skills, and abilities that will enable them to achieve excellence in gastronomy combined with culinary management.
Gastronomy. Transferring knowledge of the food product and culinary techniques, taking an in-depth look at the nature, origin, and traceability of foods and beverages and the principles governing their processes. Training students in the disciplines of the quality and safety of raw ingredients, food preparation and storage, culinary techniques and processes, and healthy eating.
Business Management. Taking a practical, applied approach to the hospitality business with the aim of equipping students with the tools they need to set up solid business projects and protect their financial viability. Students will acquire knowledge of the market and how it works. The course includes other topics that apply the accounting and financial knowledge required to manage a company successfully.
Languages. The growth of this sector on the international market and the attractive prospects for taking business projects to the international level prompts us to place a strong emphasis on English as an everyday working language for our students, who have the opportunity to practice their language skills in seminars, supervised work, bibliographic searches, etc. A number of specific classes and activities are also undertaken in English.
This degree includes subjects related to creativity, design, and artistic trends. This basic knowledge gives students the chance to play an active part in projects related to decorating and arranging interiors, as well as to develop their own distinctive look in terms of food presentation and interior décor.
Program Outcome
Our goal is to train professionals who are specialized in culinary techniques and also well qualified to manage a hospitality establishment, either in this country or abroad. This is not only a question of providing future cooks with all-around training, our goal is to enrich and develop their professional talents and enable them to design and manage a gastronomy business across the entire hospitality range. We train our students to reach the highest level, producing professionals who know how to develop business plans and put processes in place for providing the right kind of service for their target customers.