Bachelor in
Mechanical Engineering
Centro Universitário Salesiano de São Paulo (UNISAL)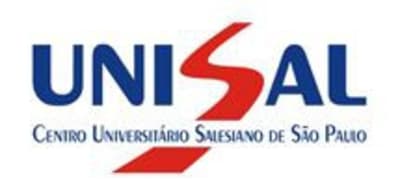 Key Information
---
Campus location
São Paulo, Brazil
Tuition fees
BRL 1,025 / per month *
Application deadline
Request info
Earliest start date
Request info
* 2016 cost
Scholarships
Explore scholarship opportunities to help fund your studies
Introduction
The great shortage in the country of professional technicians (eg engineers) trained and updated in new technologies. It is also indisputable that this situation tends to get worse in view of the demand for qualified professionals in the mechanical field. In order to revert this situation, a great effort is needed in order to facilitate the formation of a growing number of professionals, with the qualifications required by the labor market in Mechanical Engineering, with the Brazilian University having a fundamental role to be played in the production and in the dissemination of knowledge in the aforementioned areas. This character of UNISAL's regional action makes it possible for students not to travel too much in relation to their cities of origin, reducing the costs that they would have in other circumstances. In addition, this factor makes it possible for UNISAL to offer courses that meet the characteristics of the region where it is located, in particular, in the region polarized by UNISAL - Lorena, which includes municipalities in the Vale do Paraíba region located on the axis Rio de Janeiro – Sao Paulo. Companies, in general, need for their configuration in this competitive labor market of constant technological innovation and thus of highly qualified professionals, with a good technical and scientific base, trained in the search for solutions for the market, always adding values and knowledge to society. Due to the large industrial park installed in the Paraíba Valley, there is a growing demand for Engineers who work in the Mechanical area. With the constant expansion of this industrial park, the Mechanical Engineering course will prepare high-quality engineers to support the development of Brazilian industry in the coming years.
goal
Train engineers with a competent profile, supported by values such as social responsibility, ethics and professionalism, committed to socio-economic development. The aim of the course is to promote integrated education, forming entrepreneurial professionals committed to self-knowledge, social, cultural, political and economic transformation in the country, forming critical, creative and dynamic citizens, capable of satisfying social and professional needs with self-esteem. realization, through a global and articulated educational process, capable of meeting the transformations and challenges of the new directions that are being outlined for the labor market, without neglecting the expectations of the community in which the professional is inserted. This perspective is where the Mechanical Engineering course is inserted.
Marketplace
The Mechanical Engineer works in transformation industries in general; in machinery and equipment industries; in companies that work in the design, installation and maintenance of industrial mechanical systems; in companies that operate in the areas of planning and consulting; in scientific and technological research companies and laboratories. You can also act autonomously, in your own company or providing consultancy.
Investment
2016 tuition
Morning: BRL 1,025.00
Night: BRL 1,025.00