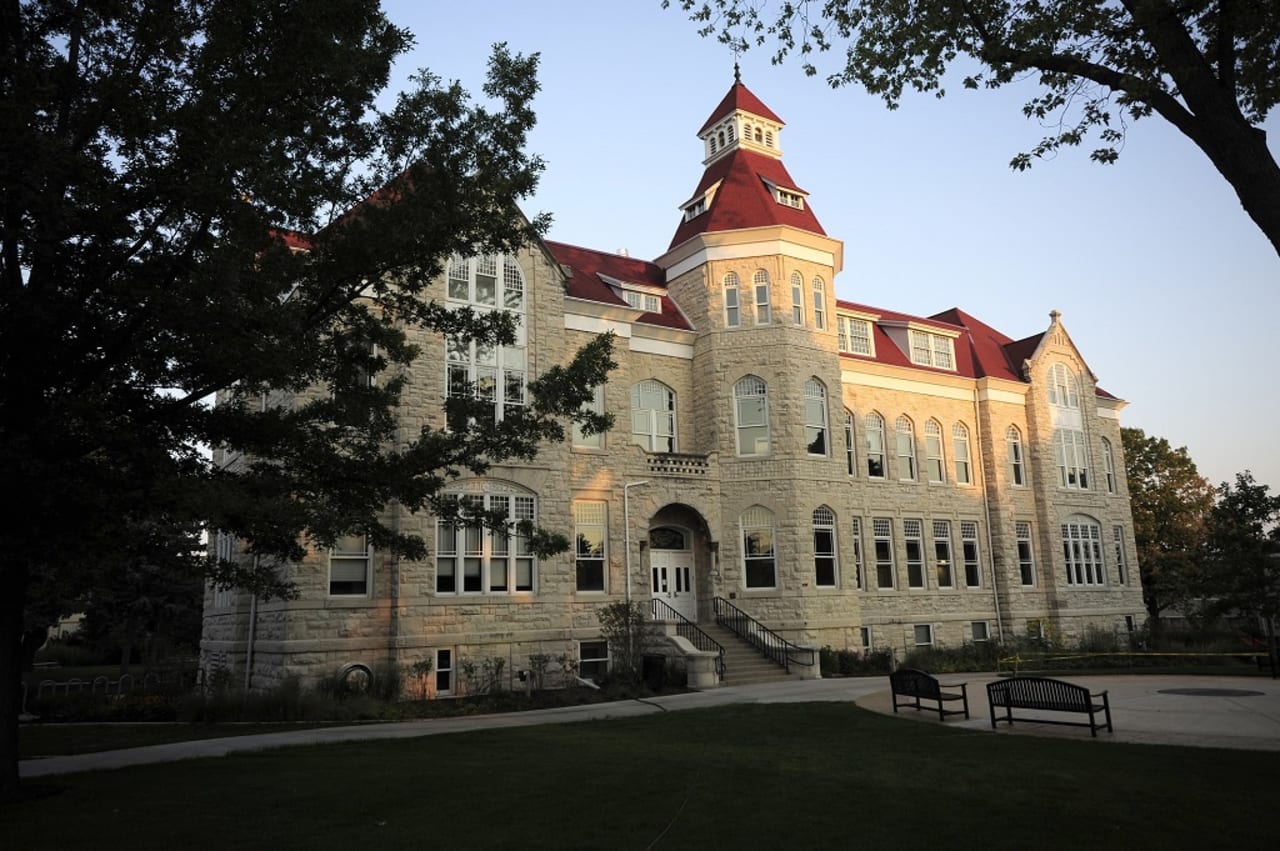 Bachelor in
Bachelor in Actuarial Science
Carroll University
Key Information
---
Campus location
Waukesha, USA
Tuition fees
USD 36,400 / per year **
Application deadline
Request info *
Earliest start date
Request info
* open enrollment
** additional fees may apply / on average our international scholarship covers 45-55% of the cost of attendance for fulltime international undergraduate students
Introduction
Actuaries use strong mathematical skills to help businesses make strategic decisions related to risk management. Actuaries determine what insurance companies charge individuals for life, auto, home, and other types of insurance. They assist companies in developing retirement plans. They work with banks to efficiently manage assets and liabilities. Actuaries are problem solvers who seek to reduce negative impacts associated with unfavorable events.
Actuary is consistently ranked among the top jobs in the United States.
Actuaries are professionals who analyze the financial risks of future events. Trained in mathematics, statistics, economics, and finance, actuaries quantify these risks by building and evaluating mathematical models. Such analyses are essential for the success of businesses in areas such as insurance, investment, and employee benefits. Actuaries are in high demand and command excellent salaries. It's a growing field that offers job security, opportunities to advance quickly, and the ability to work in a variety of industries.
Prepared to achieve? Our program puts a focus on you. Our results are impressive.
Carroll University offers small classes with the benefits of personal attention. You'll really get to know your professors and fellow classmates. Our core courses prepare you to successfully complete the first four actuary exams, making our program competitive with those found in larger institutions.
You'll receive a broad and in-depth background in mathematics, statistics, finance, and economics. Our program covers topics such as financial-economic models and their application to insurance and other financial risks. You'll learn about fundamental probability tools in relation to actuarial science and how accounting data aids in management decision-making. As an actuarial science major, you'll develop logical thinking, quantitative reasoning, and deductive analyses that will give you a competitive start in the profession.
Our students have established a remarkable record of success. Nearly all of those who complete the major have a job in the profession or a related profession upon graduation, often related to a full-time internship experience. The major develops skills that are useful in a wide variety of careers. Carroll partners with local companies to offer paid internships, including 100 hours of paid time to study for actuarial science exams.
Special features
Professors teach all classes; there are no teaching assistants.
Students have the opportunity to staff the mathematics center and tutor other students.
Students are prepared to take four exams, making Carroll competitive with all other programs.
Carroll's location ensures numerous social, cultural, internship, and career networking opportunities.
Nearly all students with exams passed and an internship experience have an entry-level actuary job in hand before graduation.
In addition to the major, Carroll offers a minor in actuarial science that complements many areas of study:
Program Outcome
Students majoring in actuarial science are expected to:
Develop an understanding of the actuarial profession, what actuaries do, and how they do it.
Develop a knowledge base and proficiency in the core subjects needed for entry into the profession.
Develop an appreciation for the linkages between these core subjects.
Develop the critical and analytical thinking skills necessary for success in the profession.
Develop the communication skills that are essential in the business environment.
Develop the learning skills necessary for continued success in the profession.
Scholarships and Funding
The University participates in three types of financial aid programs for its International students: scholarships, grants, and employment.
Scholarships
Carroll University offers completive scholarships for international undergraduate students. 100 percent of Carroll University students receive scholarship assistance, which helps them find a balance between studies, work, and extra-curricular activities. Scholarships play a key role in maintaining Carroll's accessibility for all students. On average our international scholarship covers 45-55% of the cost of attendance for full-time undergraduate students.
Grants
Grants are awarded based upon a student's demonstrated financial need in addition to the guaranteed International scholarship. Like scholarships, grants are considered gift aid that does not need to be repaid.
Student Employment
University employment opportunities allow students to work part-time on campus, earn an hourly wage and receive a monthly paycheck while attending Carroll. Students may work from approximately five to fourteen hours each week. The number of hours a student may work depends upon the student's financial aid award. International students get awarded an average of $2,000-$2,500 in university employment grants every year.
Career Opportunities
Our majors pursue careers in:
Actuarial science
Finance
Economics
Statistics
Insurance
Money management
Investment banking
Types of employers for actuarial science graduates:
Financial institutions
Insurance firms
Government agencies
Educational institutions
Corporations
Example job titles of graduates with a bachelor's degree in actuarial science:
Actuarial analyst or associate
Associate data scientist
Risk analyst specialist
Data technician
Our graduates are employed at organizations such as:
Disney's Yellow Shoes Creative Group
Sentry Insurance Foundation
PolySystems, Inc.
Northwestern Mutual
Wolff Insurance Agency
Curriculum
Requirements
ACC 205 - Financial Accounting 4 Hour(s)
ACC 206 - Managerial Accounting 2 Hour(s)
ASC 301 - Financial Mathematics 4 Hour(s)
ASC 302 - Probability 4 Hour(s)
ASC 401 - Investment and Financial Markets 4 Hour(s)
ASC 402 - Long-Term Actuarial Mathematics 4 Hour(s)
BUS 304 - Principles of Finance 4 Hour(s)
ECO 124 - Principles of Economics I - Microeconomics 4 Hour(s)
ECO 225 - Principles of Economics II - Macroeconomics 4 Hour(s)
MAT 160 - Calculus I 4 Hour(s)
MAT 161 - Calculus II 4 Hour(s)
MAT 207 - Calculus III 4 Hour(s)
MAT 208 - Linear Algebra 4 Hour(s)
MAT 412 - Mathematical Statistics 4 Hour(s)
CMP 112 - Computational Thinking I 4 Hour(s)
CSC 110 - Problem-Solving through Programming 4 Hour(s)
CSC 220 - Information Systems 4 Hour(s)
Bachelor of Science Requirements
The requirements for a Bachelor of Science degree are:
CMP 112 - Computational Thinking I 4 Hour(s)
CMP 114 - Computational Thinking II - Statistical Analysis Emphasis 4 Hour(s) OR
MAT 140 - Calculus and Its Applications 4 Hour(s) or higher
CSC 110 - Problem-Solving through Programming 4 Hour(s) or higher
Students must take either:

CMP112 and CMP114
or
MAT140 or higher and CCS110

ENG 170 - Writing Seminar 4 Hour(s)
Degree requirements cannot be waived.
Note: Each major may have specific course sequencing requirements. For specific requirements, see "Required Support Courses" within each major
Internships
Carroll University has established educational partnerships with Milwaukee-based Milliman, Northwestern Mutual, and Oliver Wyman. These high-profile companies offer full- and part-time internship opportunities to our actuarial science majors. Benefits include:
Up to 16-credits can be earned in paid internships
An authentic experience in the actuary profession
Full-time internships offer 100 hours of paid study time during the internship to allow students to study for their next actuarial exam
Additional recent internship locations include:
Anthem Blue Cross Blue Shield
American Family Insurance
Liberty Mutual
Pacific Life
English Language Requirements
Certify your English proficiency with the Duolingo English Test! The DET is a convenient, fast, and affordable online English test accepted by over 4,000 universities (like this one) around the world.