BA in
BA in Spanish
Cardinal Stritch University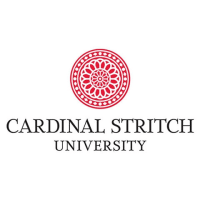 Scholarships
Explore scholarship opportunities to help fund your studies
Introduction
The Department of Languages offers a Bachelor of Arts degree in Spanish. The objectives of language studies are to enable students to communicate effectively through the development of skills in understanding, speaking, reading and writing the language and to understand and appreciate the values of cultures and worldviews that are different from their own.
Foreign language study increases students' awareness of their own values and beliefs. Classes in literature and civilization acquaint students with the masterpieces in the foreign culture. When coordinated with studies in other departments, the major will satisfy students with widely differing career goals: working in international business, law, or industry; performing government service; teaching in elementary or secondary schools; continuing language studies in graduate school; working for museums; doing research in original languages; serving in the tourism industry; working in the healthcare or social service professions.
Degree Requirements
Program Credits: 34
Required Courses
201, 202, 203, 204 or 205, 306, 309, 310, 330 or 331, 345,401 and any other upper division courses (300 or 400) to attain 34 credits. Traditional Spanish majors are allowed to take a maximum of two of the courses specifically designed for the Interpreting Certificate or minor in Translation; these courses are SPN 334, 335, 340, 341, and 350.
Required Auxiliary Courses: none
Additional Information
Some required courses for the major will be completed abroad. An immersion experience (SPN 310) is required for a Major. Some required courses for the major can be completed abroad if the student decides to study in a Spanish-speaking country but approval of the chair will be required. The Secondary Teaching Major requires 307.
English Language Requirements
Certify your English proficiency with the Duolingo English Test! The DET is a convenient, fast, and affordable online English test accepted by over 4,000 universities (like this one) around the world.