BSc in
Bachelor of Science in Environmental Health Management
Canadian University Dubai

Key Information
---
Campus location
Dubai, United Arab Emirates
Tuition fees
AED 68,229 / per year
Application deadline
Request info
Earliest start date
Request info
Introduction
Students choose to study the BSc in Environmental Health Management because it covers a wide variety of disciplines. This degree will prepare you for both the technical and professional demands of careers in the field of Environment, Human Health, Safety, Healthcare Institutions, and Research. Students will be actively involved within their communities through planning and executing environmental and health projects. You will also learn methods for analyzing, evaluating, and controlling environmental health issues.
Scholarships and Funding
Scholarship awards range from 20%-50%.
The following scholarship options are available to Full-Time Undergraduate students:
Academic Excellence Scholarship
Sports Scholarship
Financial Hardship Scholarship
Special Needs Scholarship
Special Talent Scholarship
Curriculum
Study Plan
Semester 1

Human Biology
English I
Fundamentals of Healthcare Management
Chemistry
Applications of Computer Software

Semester 2

English II
Islamic Culture
Library Science and Information Literacy
Healthcare Systems
Fundamentals of Human Systems

Semester 3

Humanities Elective (1)
Professional Communication Skills
Communication Skills in Arabic
Applied Statistics
Infectious Diseases

Semester 4

Principles of Environmental Sciences
Non-infectious/Chronic diseases
Health PlanningSHS-102
Introduction to Healthcare Quality Management
Social & Culture

Semester 5

Environmental Microbiology
Entomology and Pest Control
Water and Wastewater Quality Control
Health Informatics and Health Statistics
Human Resources Management in Healthcare

Semester 6

Food Quality and Control
Community Environmental Health
Measuring Performance in Healthcare Organizations
Health Economics and Financial Management
Humanities Elective (2)
Major Elective

Semester 7

Research Study in the Field of Environmental Health
Management of Domestic and Hazardous Wastes
Epidemiology and Biostatistics
Healthcare Ethics
Performance & Service Improvement in Healthcare
Process Management in Health Services

Semester 8

Marine and Air Pollution
Occupational Health and Toxicology
Governance and Leadership
Seminar

Summer

Internship: Familiarization with the Industry between semesters 6 to 8
Rankings
Ranked #1 in university Dubai (QS World University Rankings 2023)/(THE Impact Rankings 2022)
Ranked in the top 541-550 worldwide and top 4 in the UAE (QS World University Rankings 2023)
Ranked #7 for International Students and #8 for International Faculty worldwide (QS World University Rankings 2023)
18 accredited programs and over 30 majors/concentrations
Regional affiliation: AArU (Association of Arab Universities)
Licensed by the Ministry of Education – United Arab Emirates
Accredited by the Commission for Academic Accreditation (CAA)
Diverse student community with over 120 nationalities
International Program Accreditation/Certification: CIMA, CFA, ACCA, IAA, PRSA, PRME, ECO Canada, & SHRM
Institutional Licensure & Program Accreditation
Canadian University Dubai is licensed to award degrees by the UAE Ministry of Education - Higher Education Affairs. In addition, all of our degree-granting programs are accredited by the Ministry of Education - Higher Education Affairs through the Commission for Academic Accreditation.
Rankings
International
Canadian University Dubai (CUD) has maintained its #1 rank in Dubai and remains in the top 2 percent of global universities according to the recent QS University Rankings for 2023.
QS (Quacquarelli Symonds) ranking system is recognized among the world's most respected university rankings.
Professional Accreditations and Affiliations
Our academic programs are designed to prepare students for professional practice in their chosen fields. This focus on employability skills has attracted industry recognition from leading international professional bodies, as outlined below. Canadian University Dubai's accredited programs have also been listed on the International Program Accreditation Portal (IPAP) by the UAE Ministry of Education.
The IPAP is a public portal that provides information on the Strategic National KPI that measures the percentage of nationally accredited undergraduate programs that have received additional accreditation by a recognized international body.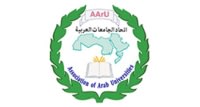 Association of Arab Universities
CUD is proud to join the Association of Arab Universities (AArU) as an active member, that works to support and connect institutions for higher learning in the Arab world, as well as enhance cooperation among them. The non-governmental organization includes 280 Arab universities at present, 12 of which are located in the United Arab Emirates.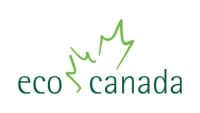 Environmental Careers Organization of Canada
CUD's BSc in Environmental Health Management meets the Environmental Careers Organization of Canada's (ECO Canada) international standard of excellence in environmental practice, aligning with the growing labor market needs of the global environmental workforce. This International Post-Secondary Environmental Program Accreditation recognizes CUD for our commitment to high-quality education, accountability, and public trust.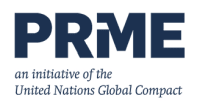 Principles for Responsible Management Education
CUD is a proud member of the Principles for Responsible Management Education (PRME), a worldwide initiative of the United Nations Global Compact to promote responsible and sustainable management education that includes 850 leading business and management schools across 95 countries.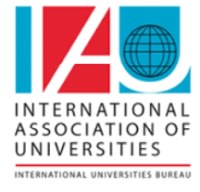 International Association of Universities
Canadian University Dubai (CUD) has joined the International Association of Universities (IAU), further demonstrating our commitment to growing our global network of institutional partners and facilitating our education and applied research development to enhance our academic and cultural exchanges.
Program Outcome
As a graduate of CUD's Bachelor of Science in Environmental Health Management, you will have a strong background in managing environmental health issues relevant to modern society. The program will equip you with the current tools and techniques to face the most challenging and contemporary issues related to health organization and environmental health, to make an important contribution to the workforce immediately following your graduation. With a degree in this field, you will be a crucial asset to environmental and health employers, ministries, and international organizations.
Career Opportunities
As an Environmental Health Management graduate, not only you will have a chance to make an impact on peoples' lives and contribute to healthier societies, but you will also be highly employable in a range of careers. There is no shortage of job opportunities in institutions and professions linked to:
Government Ministries
International Healthcare Organizations
United Nations Agencies
Environmental & Health Consulting Firms
Non-governmental Organizations
Healthcare Institutions
Industries related to Health Management functions
Environmental Agencies
Educational and Research Institutions
Industries linked to:

Health, Safety, and Hazards
Food Safety
Water Resources
Oil Industry
Sustainable Building
Waste Management
In these career areas, you will be responsible for enforcement related to environmental health laws and regulations, consultation, education, research, management, and implementation of systems.