BA in
BA (Hons) Graphics & Illustration
Cambridge School of Visual & Performing Arts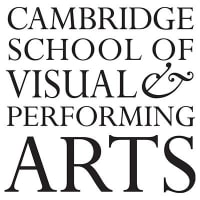 Scholarships
Explore scholarship opportunities to help fund your studies
Introduction
This course offers a dynamic and exciting approach to the practice of Graphics & Illustration. By fostering the development of great ideas and challenging existing thinking in the subject, you will be equipped with the tools to help define your future and find an individual voice within the field of visual communication.
Course Details
Length 3 years (6 terms)
Course Start September
Progression Graphic designer, Illustrator, Art Director, Freelance Illustrator, Advertising Agency, branding, digital moving image, typography, interactive design, packaging and 3D design, information design
Tutor Support Specialist tutor support available 5 days a week.
Studio Access Students have access to our studios 7 days a week, from 8am to 8.30pm, Monday to Friday and 9am to 5pm at weekends.
How Your Work Is Assessed Visual and written assignments and projects.
Guest Lecturers Our course is enriched by programmed of lectures and workshops from a range of creative professionals.
What to Expect
Year One
Through practical workshops and themed project assignments, you will explore the fundamentals of visual communication and your own unique visual language through personal idea development.
Year Two
In your second year you will focus on developing skills within a chosen specialism alongside building upon existing themes, taught in year one. By exploring themes, concepts and a wide range of media, the focus remains on refining your individual direction with the aid of self-evaluation.
Year Three
Your final year is the beginning of your career in the creative arts environment. The year begins with a variety of projects that support a critical and imaginative approach to visual communication through a self-initiated programme of study. Aided by tutors and industry specialists you will explore a specific area of interest and complete a body of work from which to select your own professional portfolio
Entry Requirements
Age
18 years +
Educational Level
A pass at UAL Level 3 Foundation Diploma or Extended Diploma or equivalent or successful completion of High School (year 11 or year 12 depending on native country) is needed or 2 x A levels equivalent to 64 UCAS points and 1 GCSE or equivalent at grade 4 or C, preferably in a relevant creative subject
English Level for International Students
IELTS 5.5+ (with no element below 5.5)
Portfolio
A portfolio is required.
Your Space
Each of our students has their own workspace and are provided with free colour printing. Students will also have access to an instudio library and our photography studio. We also provide you with materials for mono printing, silk screen printing, lino printing, letterpress, drypoint and collagraph in our dedicated print room.
How We Teach
Throughout this course students will be taught through specialist workshops, guest lecturers, regular one-to-ones and group tutorials.
Subjects Taught
Illustration, Graphics, Photography, Printmaking, typography, Moving Image; (can also include) Children's Illustration, info graphics, editorial design, animation, character design, film, branding, advertising, editorial illustration, 3D illustration
Careers
90% of our students were in work 6 months after graduating in 2019. 43% of our students graduating in 2019 achieved a first class degree. This is substantially higher than the national level of 28%.*
*based on national average in 2017/18