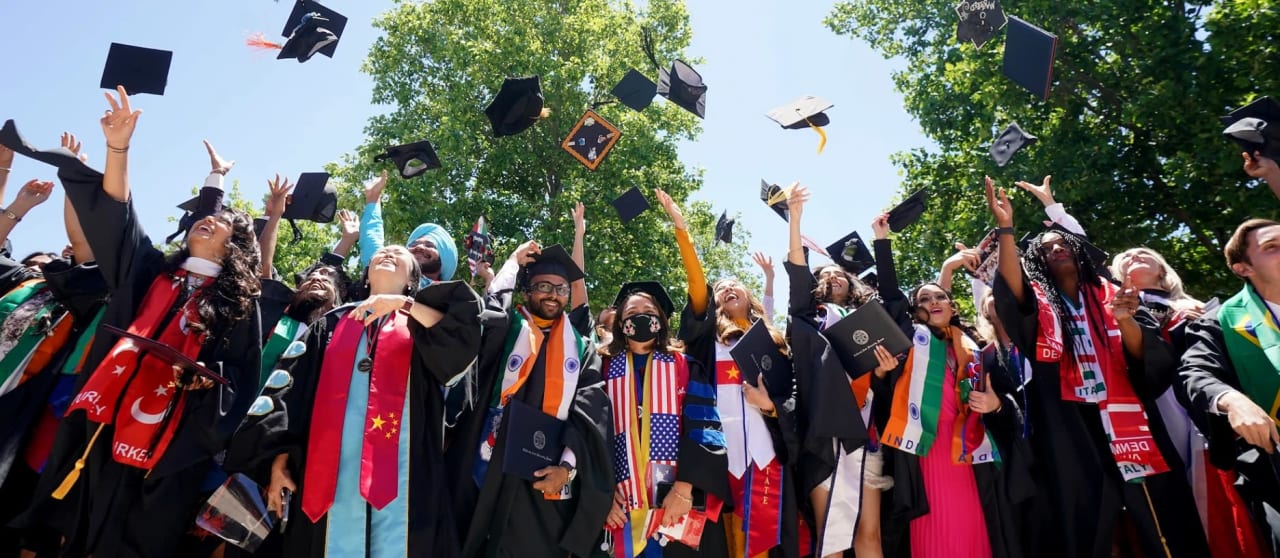 BSc in
Bachelor of Science in Viticulture
California State University, Fresno
Key Information
---
Campus location
Fresno, USA
Tuition fees
USD 16,809 / per year **
Application deadline
01 Jul 2023*
Earliest start date
Aug 2023
* students outside the U.S; August 1 - students in the U.S.
** with additional fees and living expenses, the overall annual cost is around $28,584
Introduction
Classes in viticulture and enology are designed to help students incorporate the basic sciences into the production of grapes and wines with numerous opportunities for "hands-on" learning experiences. We have the only university teaching facilities in the world that combine 120 acres of table, raisin, and wine grape vineyards, a commercial 10,000-case winery, and a processing facility suitable for small-scale raisin production.
This unique combination of academics and facilities has provided the training ground for numerous award-winning viticulturists and winemakers.
Program Outcome
What You Can Learn
Strategies for producing high-quality, high-yielding grapes
Winemaking
Wine evaluation techniques (chemical and sensory)
Raisin production
Winery Business and Marketing
Curriculum
1. Major requirements (66 units)
BIOL 161 or PLANT 100, CHEM 8 or CHEM 3B, CHEM 150 or ENOL 168, ENOL 15, MEAG 3 or MEAG 20 or MEAG 120, PLANT 99 or VIT 100, PLANT 101, PLANT 160, PLANT 162 or BIOL 132, PLANT 172, VIT 15, VIT 101, VIT 102, VIT 103, VIT 106, VIT 160, VIT 165, VIT 166, VIT 194i (4 units), VIT 199 (1 unit)
Select 8 units in consultation with the faculty advisor from the following courses: BIOL 125, ENOL 45, ENOL 163, ENO 170, ENOL 175, IT 109, IT 118, IT 186, PLANT 110W, PLANT 161, PLANT 163, PLANT 164, PLANT 165, PLANT 168, PLANT 172L, SPAN 1A, VIT 167, VIT 168, VIT 190, VIT 196
Additional requirements (13 units)
AGBS 1, BIOL 11, CHEM 3A, and MATH 11
2. General Education requirements (48 units)
12 units in additional requirements count towards G.E. requirements.
CHEM 3A (Area B1); BIOL 11 (Area B2); MATH 11 (Area B4); AGBS 1 (Area D2)
3. Other requirements (9 units)
American Government and Institutions (PLSI 2), Multicultural and International (MI), and Upper-division writing. Note: Viticulture majors are exempt from the MI requirements.
4. Sufficient elective units to meet required total units (varies)
5. Total units (120)*
* G.E. courses can be double-counted with major requirements. See advisor for details.
Career Opportunities
What You Can Do
Graduates from this program can develop successful careers in grape and wine production as well as industries that provide support to grape and wine producers.