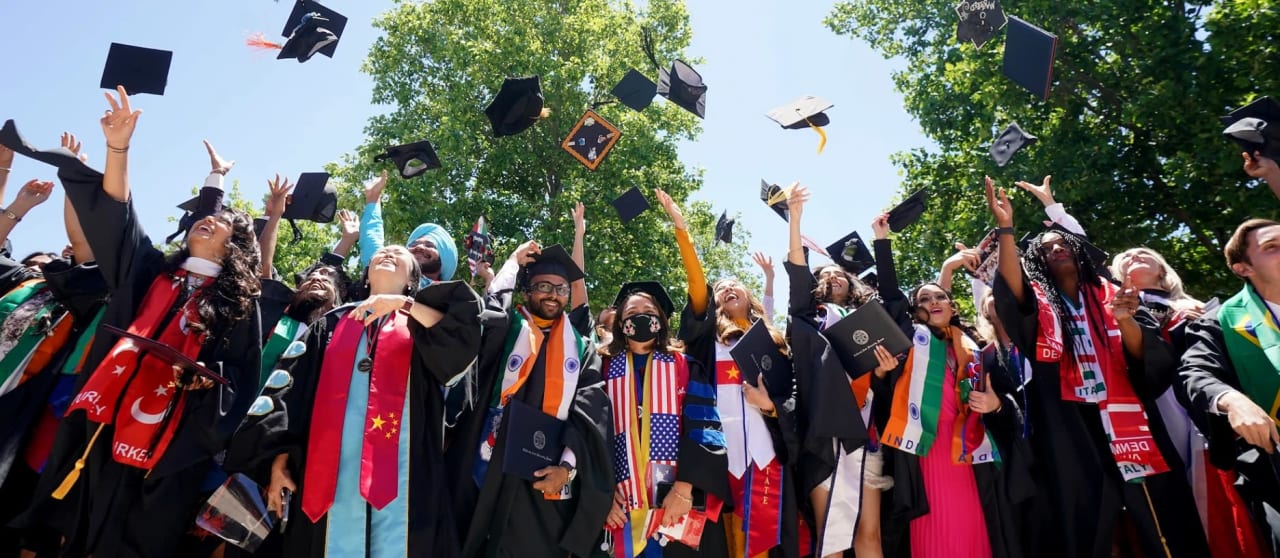 BSc in
Bachelor of Science in Health Science - Environmental/Occupational Health and Safety Option
California State University, Fresno
Key Information
---
Campus location
Fresno, USA
Tuition fees
USD 16,089 / per year **
Application deadline
01 Jul 2023*
Earliest start date
Aug 2023
* students outside the U.S; August 1 - students in the U.S.
** with additional fees and living expenses, the overall annual cost is around $28,584
Introduction
The Health Science Bachelor of Science curriculum consists of a core of five courses providing a foundation of knowledge and skills critical to the theory and practice of the health professional. In addition, students complete a specialized cluster of courses in an option that provides depth and breadth for the area. A variety of combinations between and within options is possible to meet professional goals. However, university policy allows only one option to appear on the transcript and diploma.
To complete the health science major for the B.S., students must complete General Education requirements (48 units), a health science core specific to an option (15 units), one of three options (21-27 units), and any additional requirements to the option selected (11-33 units), the upper-division writing skills requirement, Multicultural and International (M/I), and additional electives. Students are encouraged to complete the additional requirements prior to the major courses as the courses may meet General Education requirements, and they provide a foundation for the courses in health science. Elective units also may be used toward earning a certificate.
This degree program provides a balanced approach between the theoretical concepts and applied principles of environmental health, occupational health, and safety. The curriculum builds on a scientific base (biology, chemistry, physics) and includes core courses in health science, foundation courses in environmental and occupational health, and elective courses that allow for specialization. Students are academically prepared to make significant contributions to society by anticipating, evaluating, and controlling environmental and occupational health hazards. The program also provides preparation for graduate studies and acceptance into professional schools (medicine, dentistry, pharmacy, optometry, and veterinary medicine).
The option is approved by the California Department of Health Services. Students in the major are eligible for the following:
paid internships with federal agencies such as the U.S. Public Health Service,
national and state scholarships, and
entrance to the Registered Environmental Health Specialist (REHS) exam immediately following graduation (without having to serve an 18-month traineeship).
Curriculum
1. Major requirements (74-78 units)
Core (15 units)
PH 92, PH 135, PH 109, PH 161, PH 163
Environmental/Occupational Health and Safety Option (59-63 units)
2. General Education requirements (48 units)
3. Other requirements (9 units)
American Government and Institutions (PLSI 2), Multicultural and International (MI), and Upper-division writing
4. Sufficient elective units to meet required total units (varies)
5. Total units (120)*
* This total indicates that 9 units for BIOL 1A, CHEM 1A/1AL or PHYS 2A, and DS 71 are used to satisfy the G.E. requirement in the Environmental/Occupational Health and Safety Option. See advisor for details.
Requirements (21 units)
Option requirements: PH 160, PH 143, PH 162, PH 168A (12 units)
Option elective requirements (select a minimum of three courses):
PH 105, PH 145, PH 151, PH 164, PH 166T, PH 167, PH 168B, PH 170 (9 units)
Additional requirements (38-42 units)
Basic Sciences: BIOL 1A and BIOL 1B, BIOL 1BL (or BIOL 33 or BIOL 65); CHEM 1A/CHEM 1AL, CHEM 1B/CHEM 1BL, and CHEM 8 (or CHEM 128A), MATH 70 or MATH 75, BIOL 20 (or BIOL 140); PHYS 2A, PHYS 2B (34-38 units)
Internship: PH 175I (4 units)
Total for option (59-63 units)
Career Opportunities
What You Can Earn
Environmental Scientists and Specialists
$71,360 (in our region)
Occupational Health and Safety Specialists
$70,480 (in our region)
Source: US Bureau of Labor Statistics, 2020