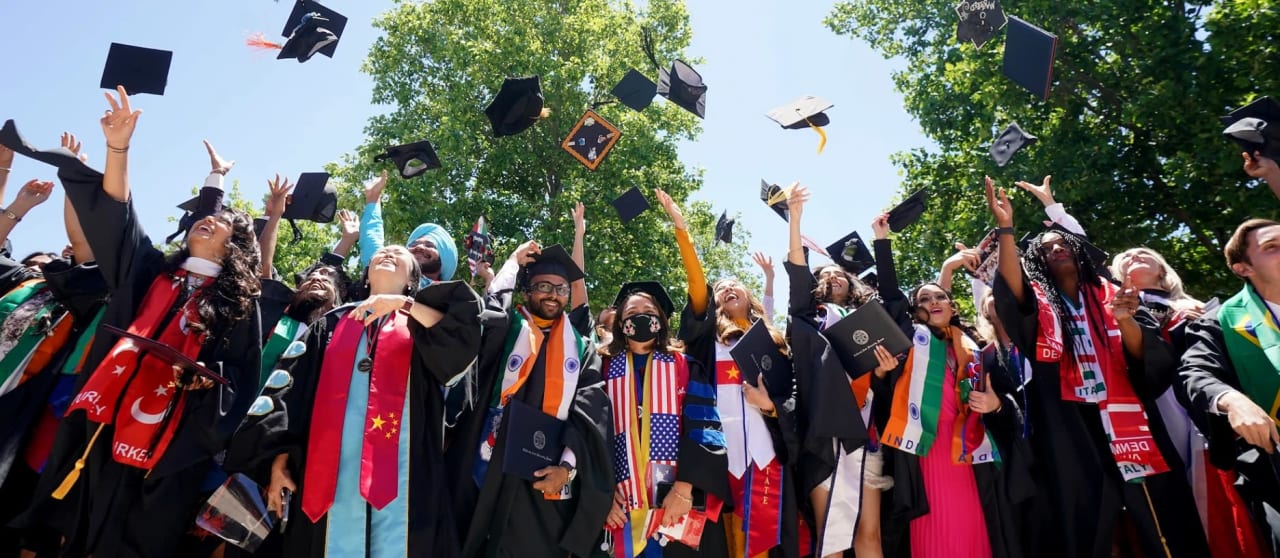 Bachelor of Science in Criminology - Corrections Option
California State University, Fresno
Key Information
---
Campus location
Fresno, USA
Tuition fees
USD 16,089 / per year **
Application deadline
01 Jul 2023*
Earliest start date
Aug 2023
* students outside the U.S; August 1 - students in the U.S.
** with additional fees and living expenses, the overall annual cost is around $28,584
Introduction
The Criminology major is designed to prepare students for beginning professional work in criminal justice and to provide preparation for graduate work including law school. Criminology courses at the undergraduate level include the integration of theoretical and applied materials of an interdisciplinary nature. The corrections option is designed for students interested in careers in probation, parole, correctional institutions, and other affiliated forms of work.
The Department of Criminology provides undergraduate and graduate education in criminology for students planning professional careers in the criminal justice field. The program is diversified and integrated, reflecting the wide range of job opportunities in the field, including direct service and administration in law enforcement, corrections, forensic behavioral sciences, and victimology/victim services.
Program Outcome
What You Can Learn
The composition, manufacture, use, and misuse of drugs and their relationship to criminality
The social, psychological, and biological bases of criminal behavior
Typology and history of family abuse
Crimes' causal factors, agencies of justice, treatment processes, and programs for control and prevention of juvenile delinquency
Curriculum
A grade of C or higher is required for all courses to be counted toward the major (excluding CR/NC classes).
1. Criminology - Corrections Option Major requirements (53 units)
Lower-division requirements: CRIM 1, CRIM 2, CRIM 20, CRIM 50 (10 units)
Upper-division core: CRIM 100, CRIM 102, CRIM 109, CRIM 112, CRIM 170, CRIM 174 (18 units)
Upper-division requirements: CRIM 119, CRIM 131, CRIM 133, CRIM 135, CRIM 138, CRIM 141, CRIM 180i or CRIM 180Hi (19 units)
Electives (6 units)
Any upper-division course offered by the Criminology Department that is not already required by the option, or any of the following courses: AFRS 146, CLAS 120, PHIL 121, and PAX 100, or any other suitable course with permission from the department
2. General Education requirements (48 units)
3. Other requirements (9 units)
American Government and Institutions (PLSI 2), Multicultural and International (MI), and Upper-division writing.
4. Sufficient elective units to meet required total units (varies); may be used toward a double major or minor
5. Total units (120)*
* G.E. and MI courses can be double-counted with major requirements. See advisor for details.
Career Opportunities
What You Can Do
Pursue Careers In:
Local and State Law Enforcement Agencies
Parole
Probation
Psychological Forensic Assessments
Psychological Forensic Research
Counseling Services
Victim Services
Domestic Violence Shelters
Human Trafficking Support Services
Rape Crisis Centers
Elder Abuse Services
Victim Advocacy Services
Victim and Witness Assistance Programs
Department of Corrections and Rehabilitation
Alcohol Beverage Control
California Youth Authority
Office of Criminal Justice Planning
Department of Motor Vehicles
Fish and Game Department
Border Patrol
FBI
Secret Service
Bureau of Alcohol, Tobacco, and Firearms
Park Service
Customs and Immigration
Federal prisons
Children and Family Services
Coroner's Office
Juvenile Detention Facilities
District Attorney Investigations
Public Defender Investigations
Highway Patrol
Criminalistics
Social Services
Drug Enforcement Administration
Marshals Service
Internal Revenue Service