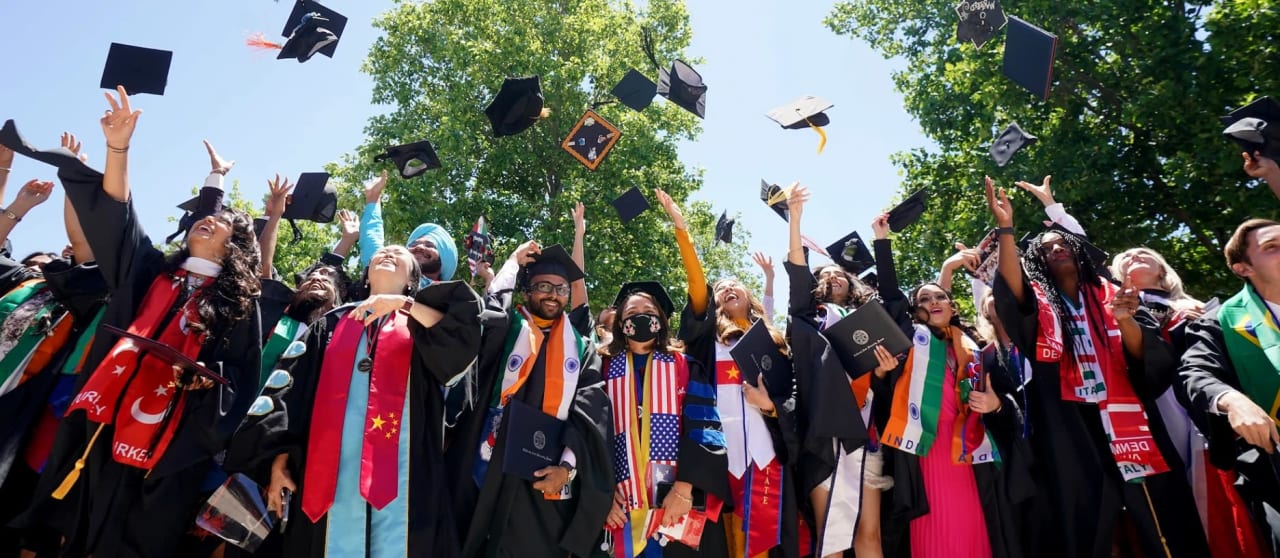 BA in
Bachelor of Arts in Mass Communication and Journalism - Digital Journalism Option
California State University, Fresno
Key Information
---
Campus location
Fresno, USA
Tuition fees
USD 16,089 / per year **
Application deadline
01 Jul 2023*
Earliest start date
Aug 2023
* students outside the U.S; August 1 - students in the U.S.
** with additional fees and living expenses, the overall annual cost is around $28,584
Introduction
The written word remains one of the most powerful forms of human communication, both in physical publications and on the web. Digital journalism graduates are working for leading news outlets, including The New York Times, USA Today, The Los Angeles Times, The San Francisco Chronicle, and The Fresno Bee, along with TV stations running their online operations. Alumni have also embarked on literary careers and include award-winning non-fiction authors. The Collegian, Fresno State's award-winning student-run news organization, serves as a key laboratory classroom and allows students to get hands-on experience covering local news.
Affiliations
The MCJ department is a member of the Broadcast Education Association and the California News Publishers Association. Student organizations include chapters of the American Advertising Federation, the Radio and Television Digital News Association, The California College Media Association, Kappa Tau Alpha (a national journalism scholarship society), and the Public Relations Student Society of America.
Facilities
Students in the MCJ department get hands-on experience in a professional television studio with high-definition multi-cam capabilities. Other laboratory experiences include digital research and writing; field video production; still photography; photo, video, and audio editing; and publication design with the Adobe Creative Suite.
The campus student-run news organization, The Collegian, serves as a laboratory classroom, as does the department's television program, Fresno State Focus. Students also collaborate with the campus public radio station 90.7 KFSR.
The department's Multimedia Production Service produces video and photography projects for numerous clients and provides students with practical experience in media production.
Curriculum
Majors must complete a minimum of 37 semester units of mass communication and journalism courses with a grade of C or better in each course. Students will take 19 units of MCJ core courses and 18 units of courses in their selected option.
1. Major requirements (37 units)
MCJ Core Courses: MCJ 2, MCJ 15, MCJ 40, MCJ 164, MCJ 171, and MCJ 199 (19 units)
Digital Journalism Option Requirements
MCJ 102W and MCJ 104 (6 units)
Pick four from MCJ 17, MCJ 103, MCJ 107, MCJ 108, MCJ 109, MCJ 131, MCJ 174, MCJ 190 (12 units)
2. General Education requirements(49 units)
It is recommended that students take MCJ courses as part of their GE package (MCJ 1 and MCJ 175 or MCJ 178)
3. Other requirements (9 units)
American Government and Institutions (PLSI 2), Multicultural and International (MI), and Upper-division writing. It is recommended that students take an MCJ course for their MI (MCJ 176 or MCJ 179)
4. Sufficient elective units to meet required total units (varies)
5. Total (120 units)
* G.E. and MI courses can be double-counted with major requirements. See advisor for details.
Career Opportunities
Graduates of the MCJ Department work for many of America's leading print and digital news outlets, radio and television stations, broadcast and film production companies, advertising agencies, public relations firms, corporations, government agencies, and community-based organizations.