BA in Hospitality Innovation and e-Tourism
Ca' Foscari University of Venice

Key Information
---
Campus location
Venice, Italy
Tuition fees
EUR 7 / per year
Application deadline
29 Mar 2024*
Earliest start date
Sep 2024
* deadline for non-EU applicants
Introduction
The program, entirely taught in English, equips you with the cutting-edge skill set and knowledge required to take on a managerial role in the hospitality industry while also familiarising you with the phenomena of digital transformation and sustainability in relation to the tourism sector. The study plan is calibrated to ensure that you acquire a nuanced understanding of the complex phenomenon of tourism from a variety of complementary perspectives by exploring it through social, economic, cultural, anthropological and environmental lenses.
What makes this degree particularly special is that it is offered through the Scuola Italiana di Ospitalità (Italian School of Hospitality), which partners Ca' Foscari with the Italian hospitality company TH Resorts. This university–private sector partnership is designed to expose you to real-world contexts and dynamics throughout your degree in order to provide an invaluable springboard for the launch of your managerial career: almost a third of your university credits are earned through professional internships in hospitality-related contexts and businesses, so during your studies you already get tangible work experience and begin to create a professional network.
While graduates of the degree are able to proceed with their university studies at the master's level, the program is designed for students who want to jump into the working world at the middle management level immediately after having concluded their undergraduate studies.
Meet lecturers from all around the world - Aula Baratto, Ca' Foscari main buildin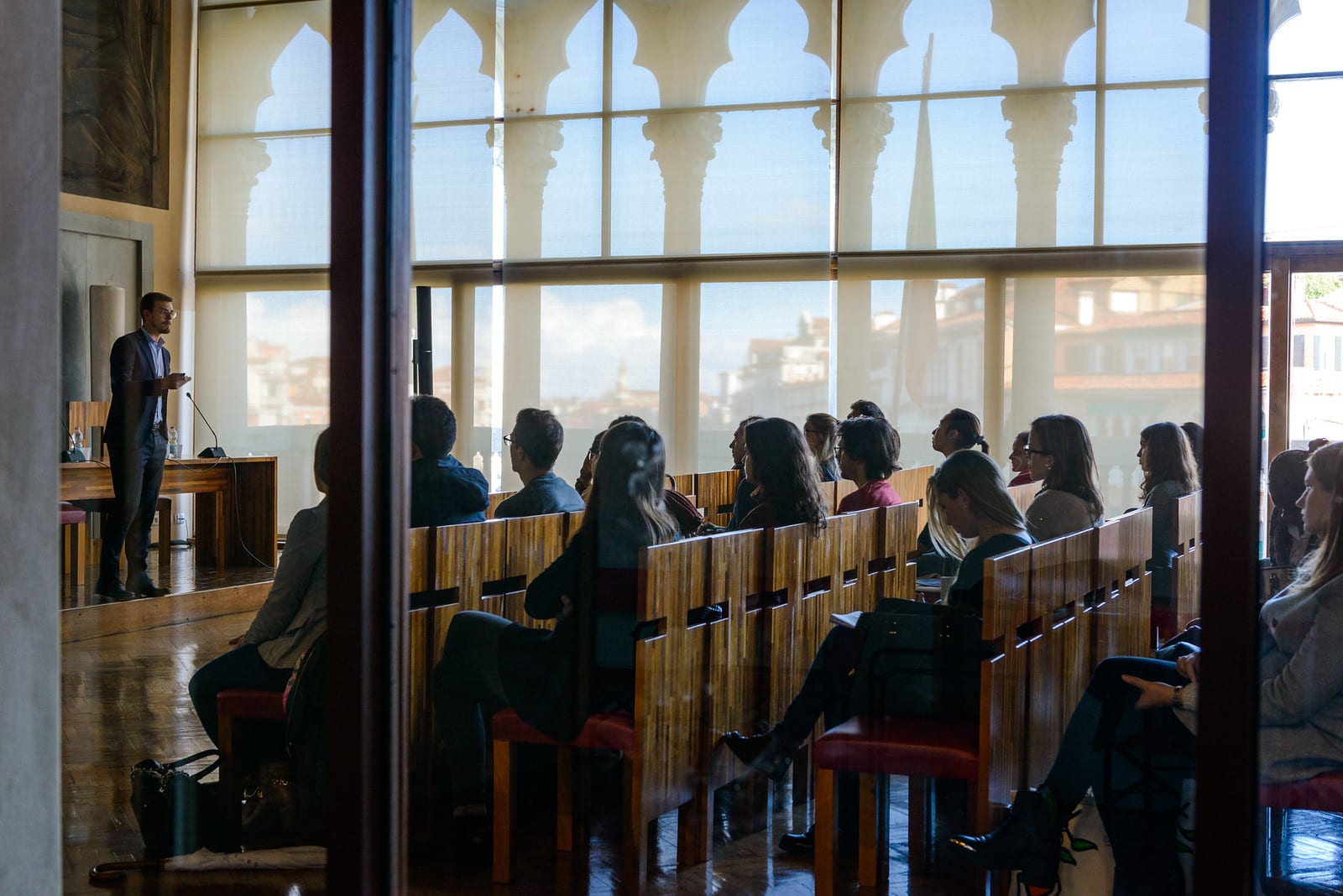 Curriculum
Some courses offered:
Cross-cultural Communication, Diversity and Inclusion
Data Analysis for Tourism
Geography for Tourism Destinations
Human Resource Management for the Hospitality Industry
Tourism Economics and Sustainability
Storytelling for Hospitality
English for Tourism and Business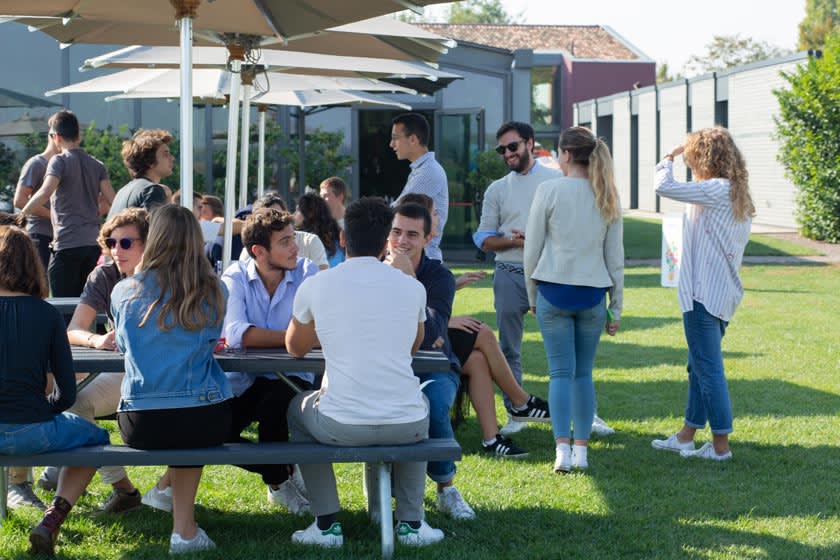 Career Opportunities
As a graduate of the program, you will have the knowledge and skill set you need for operational, managerial or consulting positions in different branches of the hospitality and tourism industry both in Italy and abroad. Possible careers include:
Hotel Operations Manager
Hospitality Manager
Convention Service Manager
Local tourism Development Expert
Come graduate in Piazza San Marco with us!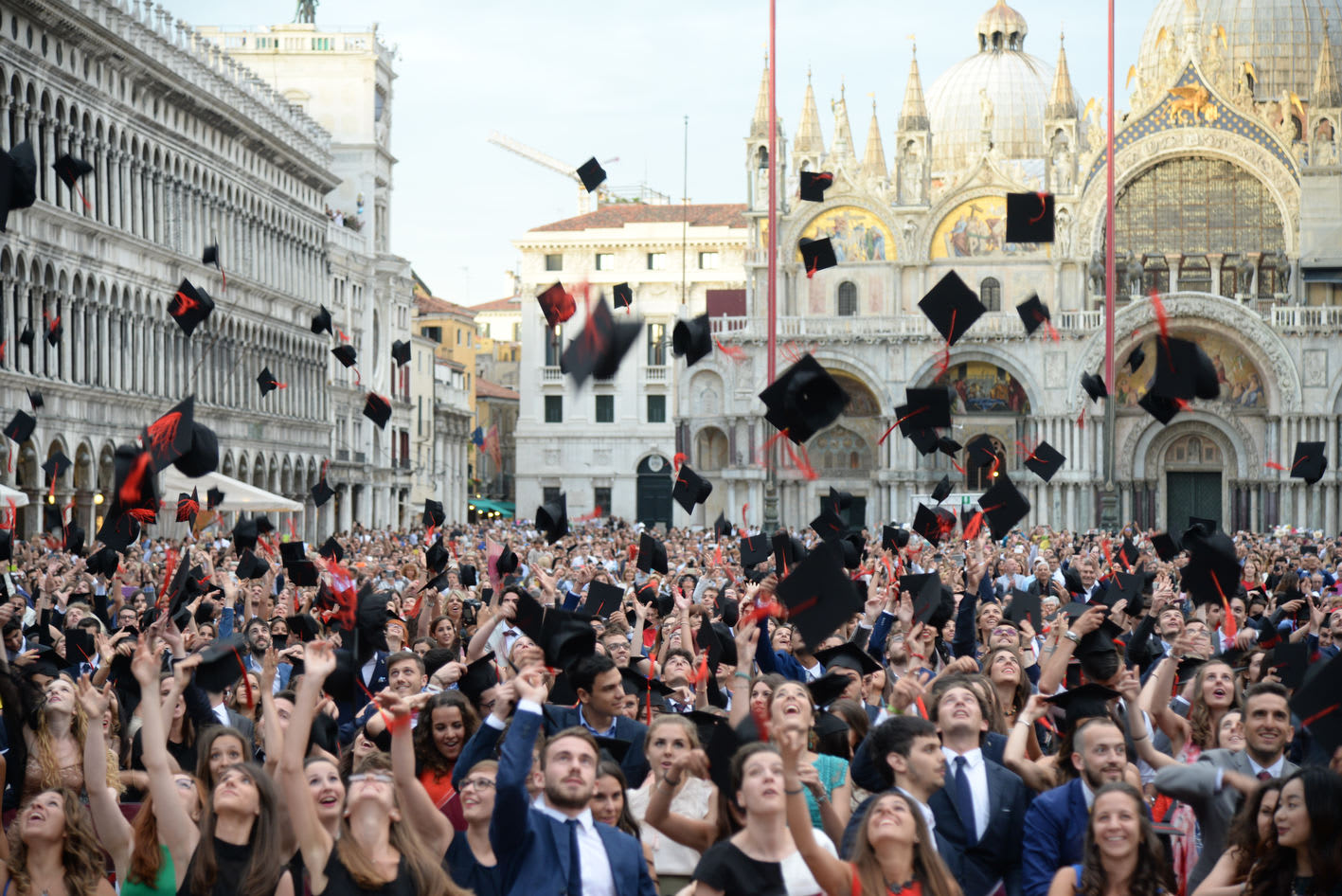 Scholarships and Funding
Ca' Foscari University offers to high-achieving international students a limited number of renewable scholarships of 6,500 euro a year for bachelor's students.
These scholarship packages are designed to offer support for the full duration of an award winner's degree. To be eligible to apply, you will need a minimum 8.5/10 CGPA. Complete information about the requisites and procedures to apply can be found at the dedicated webpage.
The regional government also offers financial aid for international students from low-income families for which you can apply after enrolment.