BA in
BA in Digital Management
Ca' Foscari University of Venice

Introduction
Created in partnership with H-Farm, a cutting-edge business incubator, this innovative program is the only one of its kind in Italy and trains you to be a specialist in digital transformation who is capable of launching start-ups or helping a business go digital.
The Digital Management program is entirely taught in English and offers you an engaging learning experience that emphasizes interdisciplinary training, problem-solving, and team-based teaching. It features a strong program of extra-curricular activities, including soft-skills development, and from your very first year of study, you are put in close contact with mentors involved with the digital world and the development of start-ups. Project work at companies plays a fundamental role in your education, and the companies that are part of the Ca' Foscari and H-Farm network offer opportunities for personal development by introducing you to genuinely innovative business ideas.
The H-FARM campus
Curriculum
Some of the areas of study covered by the program's coursework include:
Introduction to Digital Management
Introduction to Economics
Fundamentals of Law
Mathematics for Decision Sciences
E-Business, Entrepreneurship, and Digital Transformation
Financing High-Growth Firms
Organizing in the Digital World
Planning and Management Control Systems
Strategic and Digital Marketing
Economics of Innovation, Growth Theory, and Economics Development
Business and Digital Law
Probability and Statistics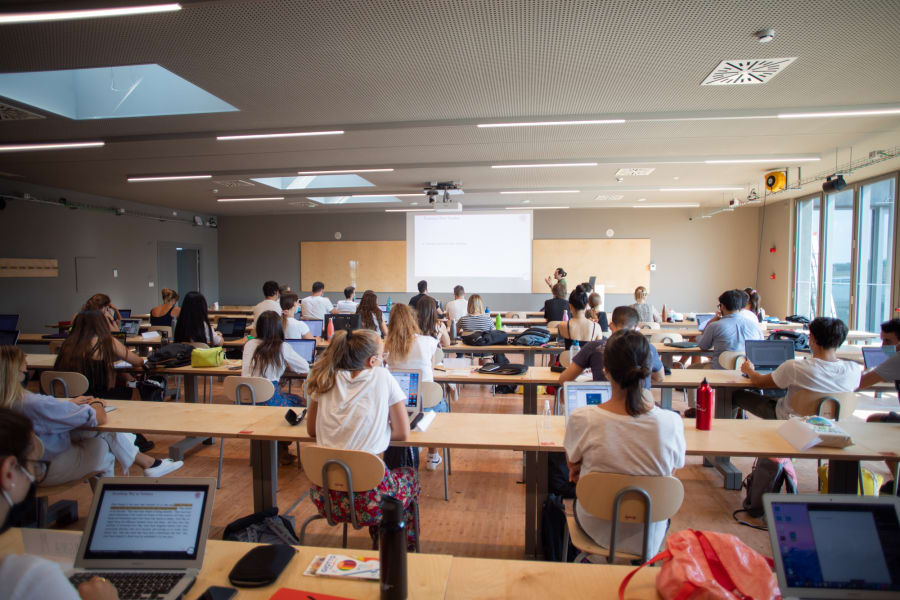 Career Opportunities
As a graduate of the program, you will have the knowledge and skillset you need to become a business executive capable of identifying, interpreting, and managing new organizational processes and business methods in the digital world. Possible careers include:
Digital Project Manager
Digital Manager
Business Developer
Growth Hacker
Come graduate in Piazza San Marco with us!
Scholarships and Funding
Ca' Foscari University offers high-achieving international students renewable scholarship packages of various sizes, ranging from 6,500 euros a year for bachelor's students to 8,000 euros a year for master's students.
These scholarship packages are designed to offer support for the full duration of an award winner's degree. To be eligible to apply, you will need a minimum 8.5/10 CGPA. Complete information about the requisites and procedures to apply can be foundat the dedicated webpage.
The regional government also offers financial aid for international students from low-income families for which you can apply after enrolment.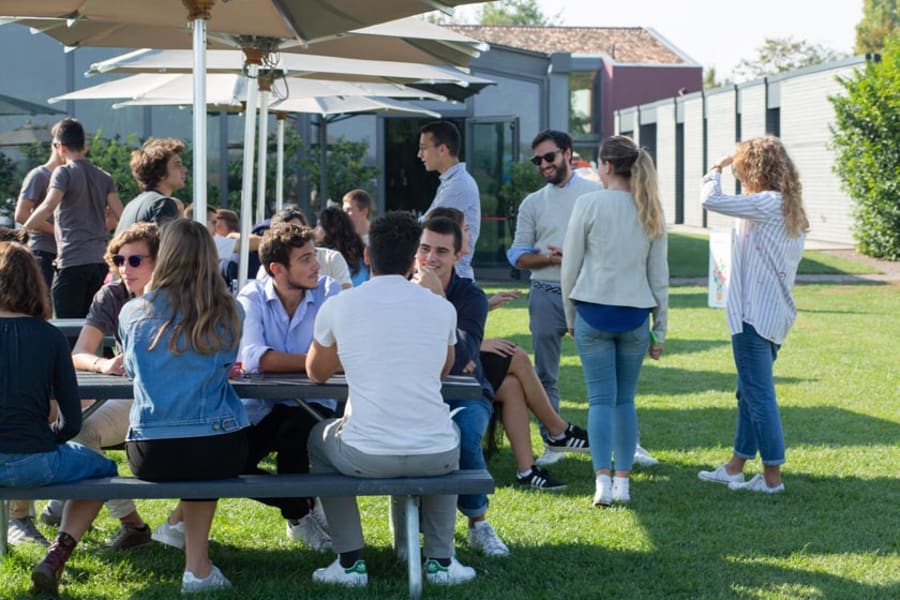 Rankings