Bachelor in
Bachelor's degree in Mineral Technology
Cégep de Sept-Îles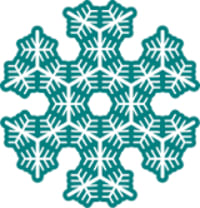 Scholarships
Explore scholarship opportunities to help fund your studies
Introduction
GOALS OF THE PROGRAM:
Mining train specialized technicians in the fields of geology, mining and mineral processing (laboratory).
I will learn to:
Conduct geological surveys, geochemical and geophysical.
Supervise drilling.
Participate in the characterization of mineral deposits.
Design, plan and monitor mining operations in underground mines, open pit and quarries.
Check the stability of the ground and airing.
Oversee the operations staff.
Perform concentration tests, pelletizing, flotation, hydrometallurgical and pyrometallurgical extraction.
Characterize the samples.
Control the release of tailings.
PRE:
High school diploma (DES)
Technical and mathematical sciences or natural sciences or mathematics Secondary 4 Cultural, Social and Technical Secondary 5
Environmental Science and Technology or Science and Environment Secondary 4
OR
Mathematics 436
Physical Science 436
Program Objectives
The mineral technology program - Mineral option prepares students to practice the technician function in the areas of management of mineral resources (research, exploitation, processing), preservation and restoration.
The CEGEP (College of General and Vocational Education) is the first level of higher education in Quebec, the second being university. CEGEPs provide two types of programs: graduate technical programs, which are primarily designed based on the labor market, although they also provide access to university and pre-university programs that prepare students for university. Both programs lead to a college degree (DEC).
All students seeking admission to a member institution of SRACQ must apply for admission before the deadlines for admission for the academic year beginning at the end of August for the session of and fall in mid-January for the winter session.