About BGU
Here at Bishop Grosseteste University (BGU), we've been educating students in the historic heart of the City of Lincoln for over 150 years, located on a beautifully green and pleasant campus just a few minutes' walk from Lincoln Cathedral, Castle and the old Roman city. We're set on a single-site campus, so just about everything you need is close by, whether it be your tutors, your friends, your lectures or the places in which you like to relax.
We began life in 1862 as an Anglican teacher training college for women. To mark our centenary in 1962, our name was changed to incorporate the current 'Bishop Grosseteste' title, in honour of Robert Grosseteste, the thirteenth-century scientist, philosopher, educator, and Bishop of Lincoln (so he's the one you have to thank for the long name!). In 2012 we achieved full university status and haven't looked back since. We've seen a lot of things come and go since 1862, but we've never stopped providing first-class education and turning out high-calibre graduates who go out into the world and change people's lives for the better.
In recent years we've undergone an explosion of growth in many areas, remaining a small and friendly university whilst expanding and developing our portfolio of courses into more exciting new areas than ever before. We still consider ourselves experts in education – we have been doing it for over 150 years after all – but our teaching courses now sit alongside an exciting range of other disciplines. We currently educate over 2,000 students in a wide range of subjects – within our ever-expanding undergraduate portfolio, our traditional PGCE teacher training routes, work-based Foundation Degrees, Masters courses and even Doctoral study (and much more in between). We pride ourselves on being a supportive community, always striving to improve the lives of our students.
We're exceptionally proud of the fact that, over the past 150 years, our commitment to first-class education has remained consistent. Our students are some of the happiest in the UK, which is incredibly important to us. We really care about our students and aim to support them all of the way through their studies, from application to graduation. Life after BGU is extremely important and we offer many different methods of support for your future career along the way.
Our Beautiful Campus
We're very proud of our campus. We've been here for a very long time, developing and growing with the city around us. We continually look to make improvements to ensure BGU is an excellent place in which to study, live, work and relax. In recent years, we've built upon and reimagined many elements of our campus to ensure that our students' time with us will be as stimulating, interesting, relaxing and rewarding as possible.
Some of our buildings date from the 1840s and are still in use today. We complement these fine Victorian buildings with brand new teaching and learning spaces, providing an enticing mix of the old and the new, the intimate and the expansive. Our modern library and brand new state-of-the-art teaching rooms will ensure that our students have the best facilities possible for their time here.
But, of course, the academic side of things is only one part of studying for a degree. Our Students also need to make sure that their university can satisfy their hunger, thirst and entertainment needs – fortunately, we've got that covered! With places on campus to eat, drink, relax, meet friends, socialise, watch the latest films and exercise, we certainly manage to pack a lot into our campus to keep you busy!
Our GOLD-Rated Teaching
Our teaching has been awarded the highest possible rating in the first-ever Government-led Teaching Excellence Framework (TEF) assessment, a rating which was awarded to just the top 26% of universities in the UK. This shows that our students receive the same high standard of education at BGU as they would at other leading universities such as Cambridge and Oxford.
We've always strived to provide outstanding teaching and learning here at BGU and now we have the award to prove it. This means that incoming student can rest assured that coming to study at BGU will provide them with the education of the highest quality possible.
The judging panel recognised and highlighted BGU's strengths in all three elements of the TEF – namely teaching quality, the learning environment and student outcomes. Their written statement praised BGU's "personalised approach with high-quality support" and commented on the outstanding support that is available at BGU which ensures "that students from all backgrounds achieve excellent outcomes".
We're incredibly proud of this recognition of our teaching excellence, and will continue to provide a first-class education to all of our students.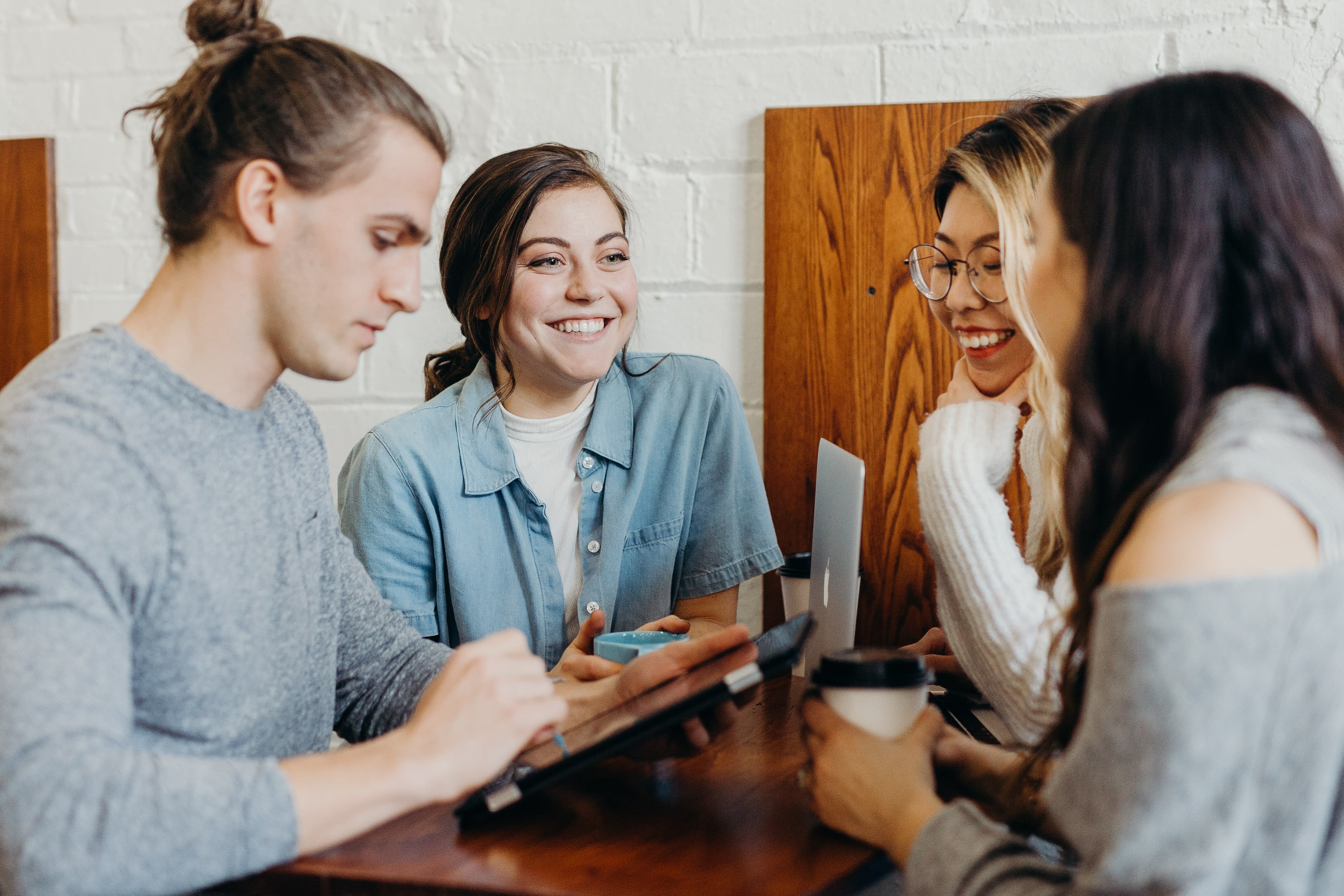 Our Highly-Employable Graduates
The employability rates of our graduates are consistently high. In 8 of the last 10 years, we've been top nationally for employability and further study one year after graduation – no other university in the country can boast that! Of course, we think our students are fantastic from the minute they arrive on campus, but we aim to offer as much support as we can throughout their time here in order to help make them as employable as possible.
Our courses are tailored to help prepare students for life after graduation. This could be through placements in settings relevant to their field, or through one-to-one support time offered within the university. We also try to keep our class sizes smaller, to allow for a more personalised learning experience.
We also offer students the chance to participate in our Employability Award, which is designed to help them to become fully prepared for the working environment by the time they graduate, gaining valuable experience along the way. They earn points by participating in additional work experience, volunteering, part-time and vacation work, attending relevant employability award workshops and lectures, and taking part in on-campus activities.
Our Happy Students
Here at BGU, our students are amongst the happiest in the UK, and they love studying here – proven by the fact that we have consistently high ratings for student satisfaction in the National Student Survey. We think there are a number of reasons as to why our students are so happy. It could be down to the excellent facilities they have right here on campus, the support they receive from before they've even started studying here, or that fact that they continue to receive that support up until graduation and beyond!
Right here on campus, we have a wide range of facilities, ranging from our very own cinema, cafes and a gym through to subject-specific state-of-the-art facilities, such as the brand new Archaeology lab and the Business hub (not to mention our theatre, Human Performance Laboratory and much more besides). Our students enjoy full use of these facilities throughout their studies here with us and we are always looking to improve our campus and what we have to offer.
We really care about our students, so we aim to support them all the way through their studies, from application to graduation. Life after BGU is extremely important and we offer many different methods of support for your future career along the way.
Our Future
We're being bold, expanding our horizons and looking to make life better for all our students. Our most recent University Strategy outlines how we intend to deliver a portfolio of courses which is not only attractive to students but also fully equips them for the world of work or further study. In recent years we've built new additions to our campus (for example our brand new state-of-the-art flexible teaching spaces in Constance Stewart Hall) and developed a suite of new degree courses (Counselling, Sociology, Health & Social Care and Business, to name a few) and we don't plan to stop there. There are more developments in the pipeline which will grow our university and improve the experience for our students.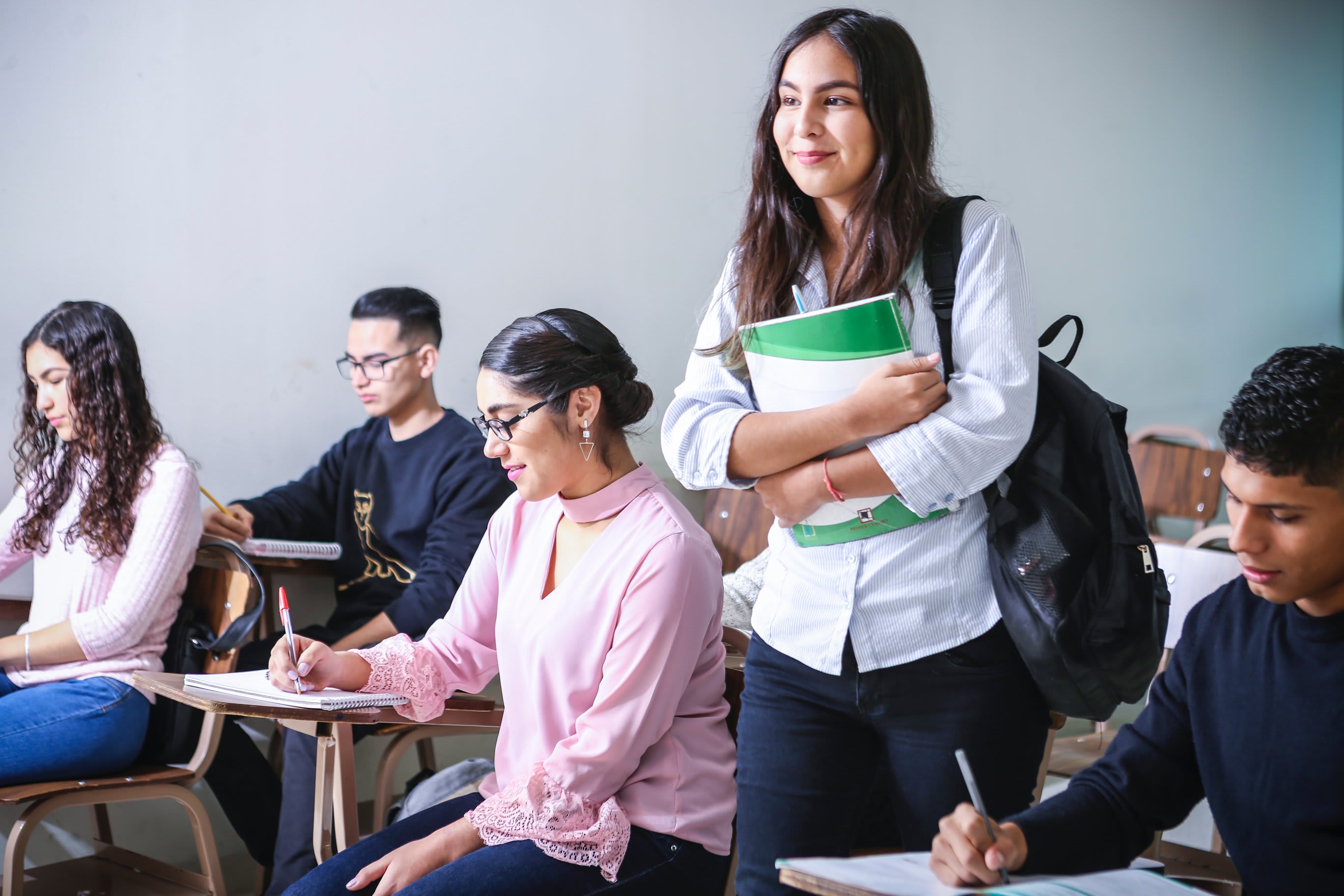 Our Vision
Bishop Grosseteste University is committed to being a leader in learning, to inspire excellence, and to enrich the lives of its students and staff and the communities it serves.
Our Mission
Inspired by the University's Church of England foundation our mission is to:
Excel at teaching, learning and research
Enable all students to achieve in the highest possible standard in their chosen field of study
Provide life‑enriching opportunities for our students
Recognise aspiration and achievements and provide opportunities for self‑development
Foster an ethos in which individuals are valued and diversity is celebrated
Develop productive partnerships to extend and deepen our external contribution regionally, nationally and internationally