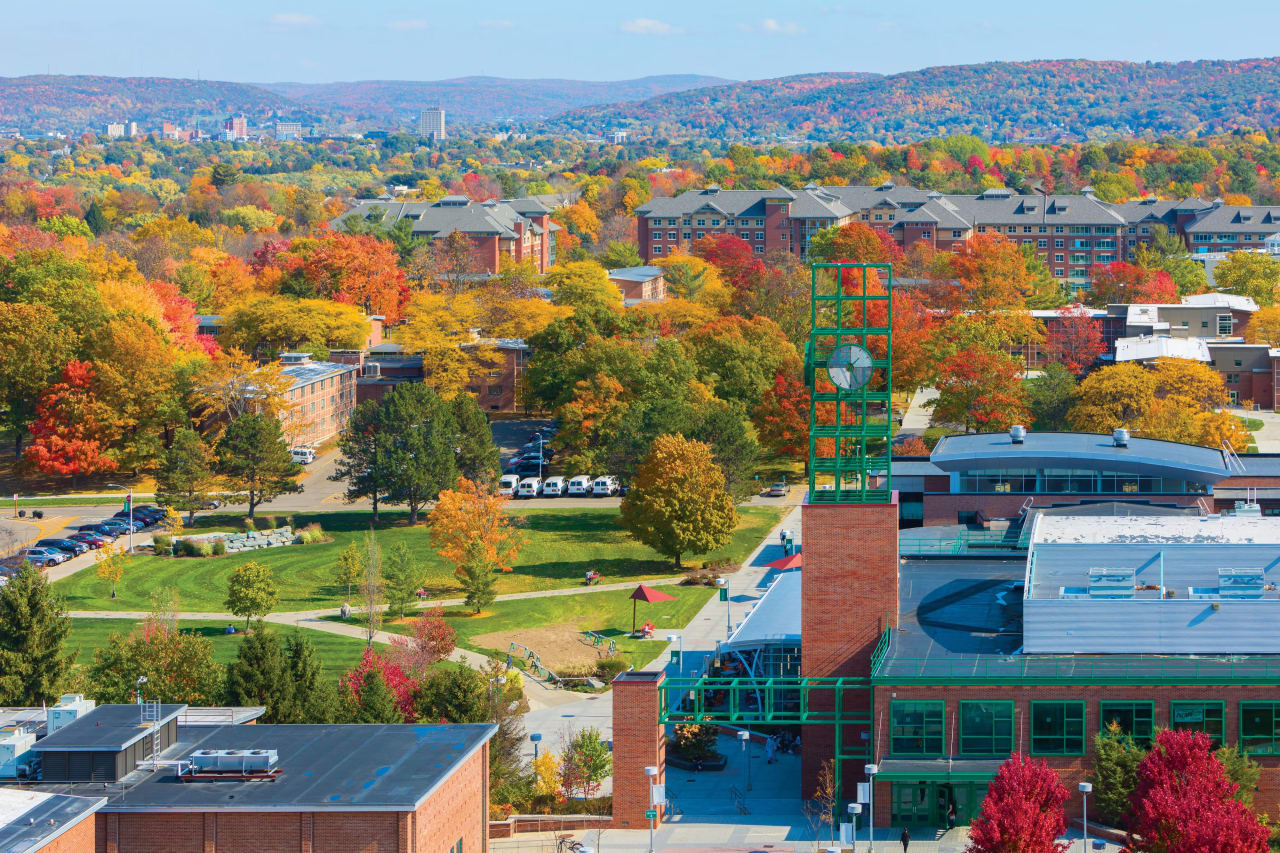 Art History (BA, Minor)
Binghamton University, State University of New York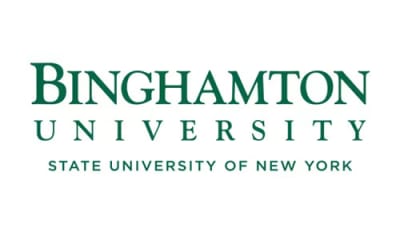 Key Information
---
Campus location
Binghamton, USA
Application deadline
Request info
Earliest start date
May 2024
* for new York state residents | for out-of-state residents and international residents - $26,160
Introduction
The art history program acquaints students with the visual culture of humankind through the ages works of art as individual organizations of shape, space, and color and as cultural artifacts with a history and function within their societies linked to other forms of cultural production.
The Art History Department offers two tracks: art history, and architecture and urban studies. The art history track prepares undergraduate majors for scholarly and professional work and study in the art world, including advanced graduate study, professional museum and gallery work, and careers in arts administration.
The track in architecture and urban studies prepares departmental majors for graduate work in departments of the history of art and architecture or entry into professional graduate schools in architecture, design, and urban planning, as well as for professional work in such areas as historic preservation.
Internships, Research Opportunities, and More
Art history internships range from the national to the local level and focus on art conservation, curation, and arts management. There is also an art history honors program.
Accelerated/4+1 Degrees
You may also be interested in our accelerated/4+1 degree programs which allow students to complete their bachelor's degree and a master's degree in just 5 years!
Scholarships and Funding
High-performing students are automatically considered for merit-based scholarships.
Curriculum
Some courses to consider in your first year:
ARTH 102 - Introduction to Visual Culture
This course introduces major topics and methods in the field of visual culture. It has three main areas of focus: 1) contemporary and historical strategies for the interpretation of images; 2) the significance and character of vision and visuality as a means of knowing the world; and 3) the relationships between seeing and being seen in the formation of the person as both a source and object of knowledge. 4 credits. Levels: Undergraduate
ARTH 110 - Introduction to Art History I
An introduction to visual and material culture and built environments from the Ancient Near East through 1650. We will trace developments in cultural production at the center and periphery of the great empires of the pre-­modern world in Asia, Europe, Africa, and the Americas, with a consideration of political and religious institutions that regulated the production and use of images, objects, buildings, and space. We will also focus on the impact of technological innovation and cultural exchange on art and architecture, including changes brought about by commercial expansion, conquest, colonization, religious conversion, and pilgrimage. Offered regularly in the Fall. 4 credits. Levels: Undergraduate
ARTH 225 - Renaissance And Baroque
A survey of Renaissance and Baroque art in Europe and its impact on cultural production in Africa and the Americas in the early modern era. Emphasis is placed on stylistic developments, workshop methods, iconography, patronage, and the social functions of art from the 14th through early 18th centuries. Fulfills pre-1800 requirement for Art History major. No prerequisites. 4 credits. Levels: Undergraduate
ARTH 276 - Modern Architecture & Urbanism
This course surveys modernist developments in architecture and urbanism from approximately 1890 to the present. Global in scope, the course considers the built environment in terms of the technological, aesthetic, and theoretical issues intrinsic to architecture. It also examines the relationship of buildings and cities to broader forces, whether political, cultural, social, or economic, to clarify just what was "modern" about modern architecture. Fulfills AUS and post-1800 requirements for an Art History major. No prerequisites. 4 credits. Levels: Undergraduate
Program Outcome
After You Graduate
Students are prepared not only for advanced graduate work in art and architectural history but also for a broad range of professions in a variety of related fields.
Graduates are enrolled in graduate programs in the history of art and architecture at most major universities across the country. Many others have entered fields such as curatorial practice, museum administration, museum education, art conservation, and visual resources management; others work in commercial galleries, auction houses, archives, and historic preservation.