Bachelor in
Training as a manager sports
bib International College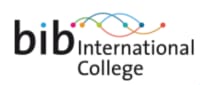 Scholarships
Explore scholarship opportunities to help fund your studies
Introduction
Occupations in business are popular not only because of the good career opportunities. Their diverse fields of activity make them so attractive. This is particularly true for the sports management and sports marketing sectors, which offer many opportunities to contribute organizational and communication skills as well as creativity.

entry requirements/>
Fachhochschulreife (school part) or Abitur
Passing the bib aptitude test (English test), duration approx. 30 minutes

degrees/>
The training as manager / sports manager
Manager Sports
State-certified commercial assistant, specializing in business administration

duration/>
Education: 2 years
Education Studies: 3 years

promotion/>
The training with us can be supported by BAföG, KfW education loan or by financing models.

canditature/>
Application letter, CV, passport photo
Certificate of Fachhochschulreife or the last available certificate

content/>
Business administration in an international context
Corporate goals, organization forms, needs analysis, procurement of materials and services, business process optimization, financing, investment strategies

Economics/>
Globalization, international markets, monetary and exchange rates, economic policy and labor market, competitiveness

accountancy/>
Preparation of financial plans, financial accounting, consolidated financial statements, international accounting, balance sheet analysis of international companies, calculation of services and products, controlling

Event Management / Marketing Sports/>
Conception, scheduling and implementation of sporting and non-sporting events

Sports practice/>
Sports-specific training, training organization, competition preparation, health care, development of sports and fitness offers, sports psychology

marketing/>
Operational marketing, development and evaluation of marketing strategies, product design, pricing strategies, advertising and public relations, sports sponsorship

Business organization/>
Structure and process organization, business processes, leadership styles,

project management/>
Project organization, structuring and control, project planning with software deployment

Information Technology / Economics computer science/>
Application of company-standard software solutions for internal and external communication, project planning software, use of ERP software, management in different cultures

English/>
Presentation and lectures, preparation of meetings and events, international business communication, management in different cultures

data center practice/>
At the end of the lesson, the computer systems are at your free disposal for exercises during the week.

practice/>
At the bib International College the practice counts: both in the classroom as well as during the several months of practice. In the last third of your education you can show what you have learned in a company. Together, you work on a real project and solve a specific task in everyday professional life. Already many of our graduates got a job offer during the project phase.

Education/>
Education plus study - the shortest way to a bachelor's degree
With the combination of practice-oriented education and an internationally oriented study, you combine theory and practice optimally and you can quickly achieve an academic degree. By the end of the first semester at the bib, you can decide whether you also want to earn a degree.
With our "Fit For University" program, we'll get you ready for study abroad. We train you in the basics of scientific work and prepare you for the IELTS test with intensive English language training.

Possible study locations/>
Southampton Solent University (England)
Griffith College in Dublin (Ireland)

duration/>
Following the 2-year bib training, the study takes
in England and Ireland: 1 year

Possible degrees at partner universities/>
BA Business Studies
BA International Hospitality Management
B.Sc. Accountancy and Finance
B.Sc. Business administration
B.Sc. International Management
B.Sc. marketing

career opportunities/>
areas of application
The training prepares for an activity in the classical commercial areas in international companies. The fields of application and professional perspectives are correspondingly diverse - and thus in addition to the classic commercial areas (eg marketing, personnel management, controlling, etc.) also activities in the sports-specific area come into question: membership organization, customer service