Bachelor in
Bachelor in Automotive Management
Benjamin Franklin Institute of Technology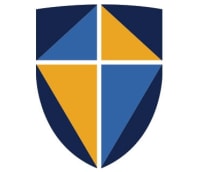 Scholarships
Explore scholarship opportunities to help fund your studies
Introduction
Established in 1908, Benjamin Franklin Institute of Technology's Automotive Technology program located in Boston, Massachusetts, is the oldest in the nation and certified by the National Automotive Technician Educational Foundation (NATEF). The Community for Accredited Online Schools ranks our program among the top 50 programs in the U.S. for mechanic education. We are ranked 35th when compared to 4-year colleges.
As a B.F.I.T. student, you will learn how to repair all makes and models by automotive professors with decades of industry experience. In a full-service working garage, using state-of-the-art equipment, you will learn how to diagnose and repair all areas of the modern automobile.
Nationally, jobs for Automotive Technicians are expected to grow 17% by 2020. Innovations in technology are making cars smarter and more efficient. They are also more complex to diagnose, maintain, and repair. Our strong relationships with dealerships, independent shops, manufacturers, fleet services, and automotive part distributors, will help you get a lucrative job in the field, and gain the necessary skills to climb the ranks.
Programs
Bachelor of Science (BS) in Automotive Management
Graduates of this program can establish mid- and upper-level management careers throughout the automotive and related industries. B.F.I.T. enhances employment opportunities through close association with Boston area dealerships, as well as national manufacturers such as Audi, BMW, Chrysler, Ford, General Motors, Honda, Nissan, Subaru, Toyota, and Volkswagen. The Automotive department endorses A.S.E. Certification. All members of the Automotive Faculty are A.S.E. Certified Automobile Technicians. The department also offers a student chapter of S.A.E.
Associate of Science (AS) in Automotive Technology
The automotive industry offers exciting and rewarding careers for people who have an interest in diagnosing and repairing mechanical components and computer/electrical circuitry. Additionally, these careers contribute significantly to a cleaner environment and the safety of the general public. This industry is not limited to automobiles, as it covers a broad spectrum that includes marine, heavy-duty trucks, off-road equipment, recreational vehicles and stationary power plants. Graduates of the Automotive Technology program are prepared for employment in the automotive industry as technicians, machinists, unit specialists, emission and performance diagnosticians, department managers, and manufacturer's representatives.
The College enhances opportunities for employment through close association with dealerships and independent repair facilities throughout Massachusetts. Successful completion of this program provides the student with an Associate of Science degree and the opportunity to continue in the Bachelor of Science program in Automotive Management. The Automotive Department strongly endorses AutomotiveService Excellence (A.S.E.) Certification. All of the Automotive Faculty are A.S.E. Certified, and we encourage our students to take these tests for national certification, as they are ready.
Certificate of Proficiency in Automotive Technology
The Automotive Technology Department also offers a certificate program in automotive technology. The certificate program prepares students for entry-level positions in the Automotive Technology field and contains 8 essential courses. Normally, the program can be completed in 1 year. This program follows all federal regulations regarding gainful employment.
View the U.S. Dept. of Education's Gainful Employment Disclosure Information
What will you learn?
Electrical/electronics
Climate control
Brakes
Transmissions
Chassis
Engine Repair
Emissions and energy performance
Hybrid and electric car technology
A.S.E. Certification
Job Outlook
The US automotive repair and maintenance industry is expected to grow 30% through 2020.
Average Automotive Technician salary in MA is $43,000, which is 20% higher than the industry's national average
In Massachusetts, there are around 99 suppliers, 2,366 dealerships, and 8,400 repair/service facilities
Automakers generated $500 billion in annual compensation and invested $46 billion in US facilities between 2010-2014
Career Paths
Automotive Technician
Parts Specialist
Service Advisor
Automotive Salesperson
Automotive Service Writer
Internet Sales Coordinator
Your Pathway to Success
Founded in 1908 in Boston, Massachusetts, Benjamin Franklin Institute of Technology (B.F.I.T.) is one of New England's oldest colleges of technology. Started with a bequest from Benjamin Franklin, and a matching gift from Andrew Carnegie, the private non-profit college offers an affordable education for people seeking technical careers.
Top 5 Reasons to Choose B.F.I.T.
Our students earn the highest salary after attending compared to students from all two-year private colleges in the state (excluding nursing). *Source: U.S. Dept. of Education's College Scorecard
B.F.I.T. is one of the most affordable private, non-profit colleges in Massachusetts, and more affordable than all for-profit technical schools in the state. Our tuition costs less than half of the average tuition at 4-year non-profit colleges in Massachusetts.
With an average class size of just 13 students, students receive individualized attention and thrive in our tight-knit community. Our graduation rate is double the national average for two-year colleges and almost three times the MA average
A college degree and hands-on training set BFITgrads apart in the job market. Most of our grads land jobs in their field or continue their education, and some programs have 80% -90% job placement rates.
We partner with industry leaders to ensure that our programs prepare students with the right skills for today's jobs. Close employer connections lead to internships, job-shadowing, and careers for our graduates. Over 60 companies attend our annual career fair.