BA in
Media Communications BA (Hons)
Bath Spa University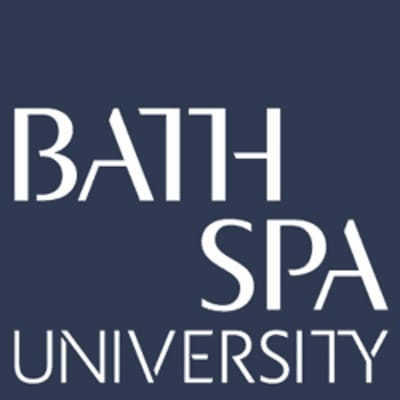 Key Information
---
Campus location
Bath, United Kingdom
Tuition fees
GBP 15,450 / per year *
Application deadline
Request info
Earliest start date
Sep 2024
* international students full time - UK full time £9250
Introduction
Revolutionise how media creators communicate to audiences with our Media Communications degree.
Learn the skills to succeed across the ever-growing communications industries.
Reimagine how you use media to communicate to audiences ethically and progressively.
Work with our in-house marketing company and innovation hub to gain on the ground experience.
Throughout this Media Communications degree, you'll develop your creative skills in marketing, social media management, journalism and creative strategy, and prepare for success across the thriving communications sector. You'll gain experience working on cross-platform campaigns and communication strategies, activist, political media making and investigative journalism, and learn to produce professional social media content, PR packs and augmented reality trails.
Taught by a team of researchers and creative media strategists and creators, you'll learn how to rethink media communications for social change. You'll study online influencers and diverse forms of screen representation, explore the ethics of social media platforms like TikTok and alternative approaches to journalism, and emerging marketing practices for immersive experiences and beyond.
In your final year, you'll join The Studio in Bath, the University's new city-centre innovation hub for creative media technology and work with Immersive Promotion Design, our own in-house immersive marketing company. By collaborating with the region's media and communications sector on cross-platform campaigns, feature articles and activist media, you'll grow into a communications professional, realising your vision for a more inclusive media landscape. As fresh voices in these organisations, you'll gain on the ground experience in the industry which will enable you to leap into a career in communications, marketing and social media.
Competitions and awards
Our students are able to publish their research and creative work in the International Journal of Creative Media Research, our in-house journal. You'll also have the chance to support creative arts residents based at The Studio, our innovation hub for creative technology.
Each year we award a special prize to our Media Communications students: the Centre for Media Research Student of the Year Award.
Ideal Students
We're looking for enthusiastic students looking to succeed in the communications industry, with a particular eye on advertising, campaign design and research. We value creative thinking, but also place an emphasis on being socially conscious about issues like race, inequality and representation in the media. The ability to challenge the media and identify new ways of communicating to audiences are therefore important traits we look for in candidates.
Career Opportunities
Our Media Communications course is designed for those looking to succeed within and across the ever-growing communications industry, developing much sought-after skills in digital marketing, creative strategy, PR, journalism and social media management.
Our graduates are employed as advertising, branding and marketing leaders, campaign designers and researchers, social media creators and managers, web and graphic designers, creative strategists and media policy makers, as well as curation and events coordinators.
Media Communications graduates have gained employment in numerous media and marketing companies, charities and cultural organisations, such as Marvel Studios, ITV, Newbury Racecourse, Save the Children UK, Cognisses, Q Magazine, and Komedia.
Curriculum
You'll develop practical skills in marketing, creative strategy, journalism and social media management through the lens of ethically engaged media activism, balancing creative and design work with research into online influencers and media ethics.
Throughout the degree, you'll examine the role of immersive media, feminist activism, AI communications, exhibitions and public audiences and much more in shaping the future of media communications.
You'll bring together your ability to rethink the media with your deep-rooted knowledge of the communications sectors, working on everything from short-form Instagram content to large-scale media campaigns with our industry partners.
Course structure
Year one: audiences, activism and access
Open your eyes to being a media activist. You'll be introduced to analytical tools to critique contemporary media, such as gender and inequality. You'll learn new graphic design and project development skills, as well as how to research media audiences.
Year two: industries, inclusivity and influencers
Understand the communications industry. You'll learn marketing, influencer and branding practices, identifying opportunities to revolutionise how media creators communicate to audiences. You'll learn web design skills, explore grassroots community media, practice cross-platform communication strategies, and increase your awareness of media ethics.
Year 3: emerging voices, technologies and opportunities
Become a communications professional and realise your vision for a more inclusive media landscape. You'll work beyond the borders of the university, joining The Studio, our innovation hub for creative media technology, and working with Immersive Promotion Design, our in-house immersive marketing company, while collaborating with arts and cultural organisations. You'll learn how immersive media, feminist activism, AI communications and public exhibitions can all shape the future of media.
How will I be assessed?
You'll produce the kind of media content that defines our 'communications for change' ethos, working on creative media campaigns, marketing strategies, investigative journalism features, political media-making, social media content, PR packs and even augmented reality trails.
How will I be taught?
You'll be taught by a team of world-leading researchers and creative media practitioners. Our lecturers are leading the way in how we market VR and AR experiences to new audiences, are redefining museum curation practices for the videogame industry, and publish books on the media's role in shaping how society understands motherhood and issues of infertility.
Lectures set out key practices and emerging trends in media communications, such as gender on social media, racial inequality in journalism, or how global media companies define their audiences. You'll also learn via workshops devoted to skills including web design and media branding, and in project labs, you'll work with staff and students to co-design larger campaigns.
Professional placement year
This optional placement year provides you with the opportunity to identify, apply for and secure professional experience, normally comprising one to three placements over a minimum of nine months. Successful completion of this module will demonstrate your ability to secure and sustain graduate-level employment.
By completing the module, you'll be entitled to the addition of 'with Professional Placement Year' to your degree title.
Before your Professional Placement Year, you'll work to secure your placement, constructing a development plan with your module leader and your placement coordinator from our Careers and Employability team.
On your return to University for your final year, you'll submit your Placement Portfolio, detailing your development on your placement.
Work placements, industry links and internships
A unique aspect of the Media Communications degree is that students have the chance to join Immersive Promotion Design, our own in-house immersive marketing company that supports VR and AR creatives to communicate with their audiences. This means that our students get to work on marketing campaigns for emerging VR and AR experiences in the region. All final-year students will also join The Studio, Bath Spa University's brand-new city-centre hub for creative media technology.
Our final-year modules are delivered in collaboration with industry partners, providing students with insight into - and hands-on experience with - some of the most innovative and culturally significant arts, media and communications organisations in the region.
Our partners include:
The National Videogame Museum in Sheffield
F Word Magazine
Bath Royal Literary and Scientific Institute.
Recently our students have produced articles, campaigns, strategy reports and social media content for the likes of:
Bathscape
Voices
Stroud Film Festival
Great State
Victoria Art Gallery in Bath
Mary Shelley's House of Frankenstein in Bath.
English Language Requirements
Certify your English proficiency with the Duolingo English Test! The DET is a convenient, fast, and affordable online English test accepted by over 4,000 universities (like this one) around the world.