BSc in
Global Development and Sustainability BSc (Hons)
Bath Spa University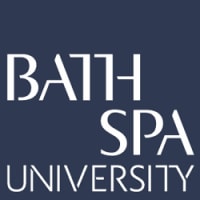 Introduction
Explore how we can live sustainably with our Global Development and Sustainability degree.
Learn from a friendly, supportive team of lecturers who are at the cutting-edge of current research.
Broaden your experience through placements and overseas fieldwork in destinations such as India and Barcelona.
Develop the practical, technical and transferable skills that employers in a range of sectors look for.
Are you interested in contemporary environmental and development challenges, and do you want to pursue a related career? Global sustainable development is at the heart of the environmental, social, economic and geopolitical challenges facing the developed and developing world.
This global development degree explores topics – such as sustainability in a variety of contexts, globalisation, food supply, inequality, environmental issues, spatial development, natural hazards, education, and renewable energy options – that aim to tackle the sustainable development issues affecting the world today.
You can tailor your modules to your individual interests, career goals and aspirations; you may decide to choose topics from Business and Education courses alongside Geography and Global Development and Sustainability modules, for example.
Competitions/ awards
There are prizes awarded each year in recognition of excellence in the core modules. This culminates with the Excellence in Global Development and Sustainability Prize, recognising the best overall performance in the compulsory modules in the final year of study.
Ideal Students
We're looking for enthusiastic and motivated students who are interested in understanding and finding solutions to the challenges facing the developed and developing world today. We accept a broad range of traditional qualifications and less conventional routes into education – we welcome students from a wide background.
Career Opportunities
There are lots of ways you can make a difference. Your global sustainable development career could take many forms, whether in research, as a development practitioner, consultant or in policy reform. After graduating, you could pursue roles in government or non-government organisations (NGOs), local, regional and international organisations, and sectors such as education, charity and not-for-profit, business, and overseas development. You may also choose to continue your studies, perhaps in our MSc Environmental Management.
Whatever your aspirations, our aim is that the real-world experience you gain on this course will set you up to take on diverse challenges – and thrive.
Curriculum
Global sustainable development studies at Bath Spa University are designed to examine relevant geographical concepts and apply geographical methods and techniques to real-world problems.
You'll learn principles in physical and human geography throughout your degree, which you'll apply to the study and solving of development issues.
The course is designed to let you specialise through your module choices. There's a strong vocational focus, with opportunities for you to undertake an extended work placement and an industry-relevant project. If you decide to take the four-year version of the course with the Professional Placement Year option, you're particularly encouraged to opt for overseas work and/or research placement.
Course structure
Year one
We introduce you to the theories and realities of global development and sustainability issues. You'll acquire the foundational Geography skills to equip you to develop your interests and skills in these fields.
Year two
In your second year, you'll acquire more specialist knowledge and skills in topics and research methods relevant to professional practice. Your research skills are developed through an extended research project in the spatial development module, where you'll apply the growing mastery of your subject to real-world problems and issues.
You'll also start to plan for your career options, with opportunities to undertake a work placement or to volunteer overseas.
The optional field trip to India offers a unique opportunity to explore development and sustainability themes in a real-world context. On this trip, you'll examine environmental hazards and development, wellbeing and social inequalities, and the legacy of colonialism. Please note that some of our field trips may incur an additional expense on top of your course fees.
Year three
In your final year, you'll continue to specialise. You'll also develop your skills as an independent scholar by undertaking primary research that will enable you to demonstrate both the academic and transferable skills you've acquired on the course.
An optional field trip to Barcelona examines urban regeneration, social inequalities and urban sustainability. There is also the opportunity to undertake a community placement and project as part of your studies.
How will I be assessed?
You'll experience a variety of assessment methods throughout your degree. These include essays, project reports, presentations, posters, video clips, field-craft assessments, reflective items, time-constrained tests and examinations. These are designed to give you a rich and diverse skill-set and be of real benefit in pursuit of your chosen career.
How will I be taught?
Good teaching is important to us; our graduates rate the quality of teaching highly on the course. In our friendly department, you'll benefit from small classes, specialist expertise, and up-to-date technologies, including ArcGIS and GPS survey instruments. You'll experience lectures and workshop or seminar-based teaching with small groups that enable discussion about specific topics.
Professional placement year
This optional placement year provides you with the opportunity to identify, apply for and secure professional experience, normally comprising one to three placements over a minimum of nine months. Successful completion of this module will demonstrate your ability to secure and sustain graduate-level employment.
By completing the module, you'll be entitled to the addition of 'with Professional Placement Year' to your degree title.
Before your Professional Placement Year, you'll work to secure your placement, constructing a development plan with your module leader and your placement coordinator from our Careers and Employability team.
On your return to University for your final year, you'll submit your Placement Portfolio detailing your development on your placement.
Study abroad
You'll have the opportunity to study in a wide range of locations around the world. Our students have completed exchange programmes in a variety of countries including Spain, Sweden and the USA.
Fieldwork
We're committed to giving you a relevant, interesting and useful degree, and fieldwork is integral to this. Fieldwork helps you to put your learning into practice and gives you experience with working in teams and in unfamiliar environments.
There are various field days during modules as well as residential fieldwork opportunities overseas, currently to Northern India, Zambia and Spain. Please note that you will have to make a financial contribution towards these residential study visits.
Work placements, industry links and internships
There are opportunities to undertake work placements in your second and final years – this is an excellent way to gain experience in the workplace.
Guest speakers from the industry contribute to the learning experience throughout the course. This engagement with potential employers will help you make those all-important career decisions when you graduate.
English Language Requirements
Certify your English proficiency with the Duolingo English Test! The DET is a convenient, fast, and affordable online English test accepted by over 4,000 universities (like this one) around the world.