Bachelor in
Applied Behavior Analysis (Autism) Major, Bachelor
Ball State University Teachers College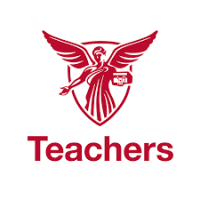 Introduction
A growing labour market gap has created an enormous need for professionals in applied behaviour analysis (ABA), making now the perfect time to pursue a career in this field. As a graduate of Ball State's program in ABA, emphasizing autism spectrum disorder, you will use proven techniques and principles to help children and adults learn new skills.
After completing this bachelor's degree, you could be eligible to take a national exam to earn the Board Certified Assistant Behavior Analyst (BCaBA) credential. To sit for the BCaBA exam, students must earn a grade of C or better in specific ABA courses, complete the bachelor's degree, and accumulate supervised independent fieldwork hours.
Students will complete a variety of courses related to ABA, including:
introduction to applied behaviour analysis
treatment and interventions for autism spectrum disorder
advanced behaviour analysis
single case research design
and more.
A few of the classes you will take include:
Behaviour Analysis Principles, Processes, and Philosophy
Ethical, Professional Practice in Behavior Analysis
Application of Consultation in Applied Behavior Analysis.
As the field of ABA continues to grow, so will the need for BCaBAs. Because a bachelor's degree in ABA, matched with study in ASD, raises your marketability, you will be prepared for many job possibilities, including:
behavioural consultants working in school districts
behavioural therapists working in ABA clinics
behavioural therapists working in mental health centres
behaviour consultants with companies working with individuals with developmental disabilities
behaviour consultants working as part of an interdisciplinary team in hospitals
The program graduates will also be well-positioned to pursue advanced graduate degrees in ABA, school psychology, counselling psychology, clinical psychology, social work, criminal justice, special education, and education.
Although this undergraduate program focuses on autism spectrum disorder, you will learn ABA techniques and skills that you can use to address a wide array of needs.