Bachelor in
Bachelor in Advertising
Bahcesehir University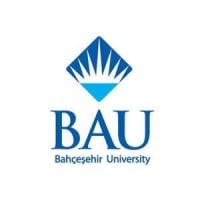 Scholarships
Explore scholarship opportunities to help fund your studies
Introduction
Advertising
Bahçeşehir University's Advertising Department's goal is to educate successful communicators in the creative, strategic, and research fields in an integrated format. The Advertising Department aims to demonstrate what advertisement, an important media source which influences the public, is for, why it is useful, how it is processed in various media environments, and how it is created. In this context, the advertising curriculum gives students the opportunity to follow the evolution and improvements in the advertising sector through courses like Principles of Advertising, Consumer Behaviors, Case Studies in Advertising, and Research Methods in Advertising, Turkey Study in Advertising, Making Advertise, Media Planning, and Multimedia. In addition to these foundational courses, interdisciplinary education gives students the option to take courses in areas such as business administration, economy, political science, sociology, psychology, art, and culture. A curriculum which combines theory with practice provides students with the opportunity to be prepared for professional business life through advertising campaign projects in their final year of study.
Our graduates are able to work as copywriters, producers, account representatives, researchers, strategic planners, consultants and communication managers in the marketing communication departments of enterprises, advertising and public relations agencies, and media planning companies.
Course Structure Diagram with Credits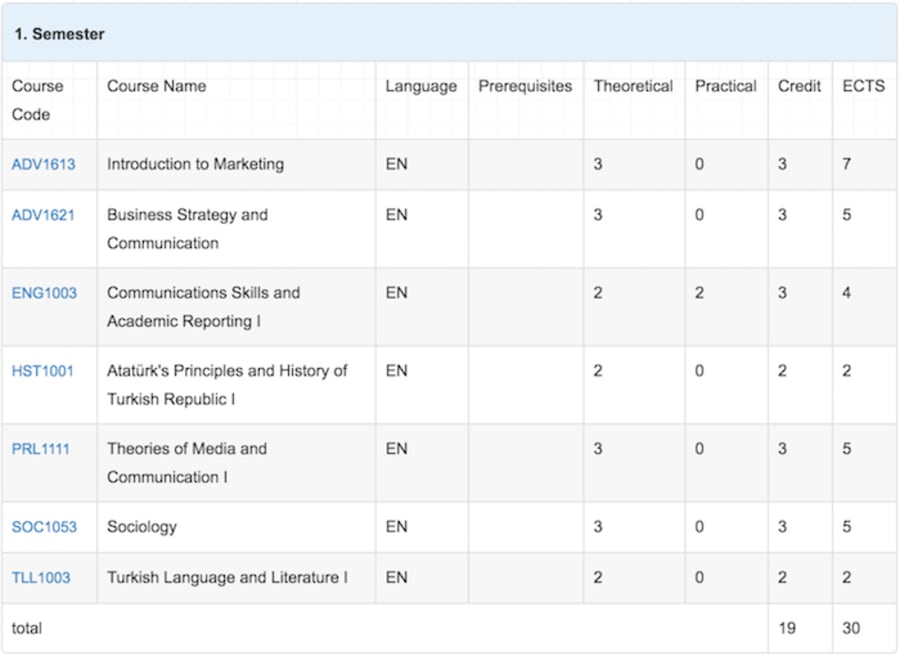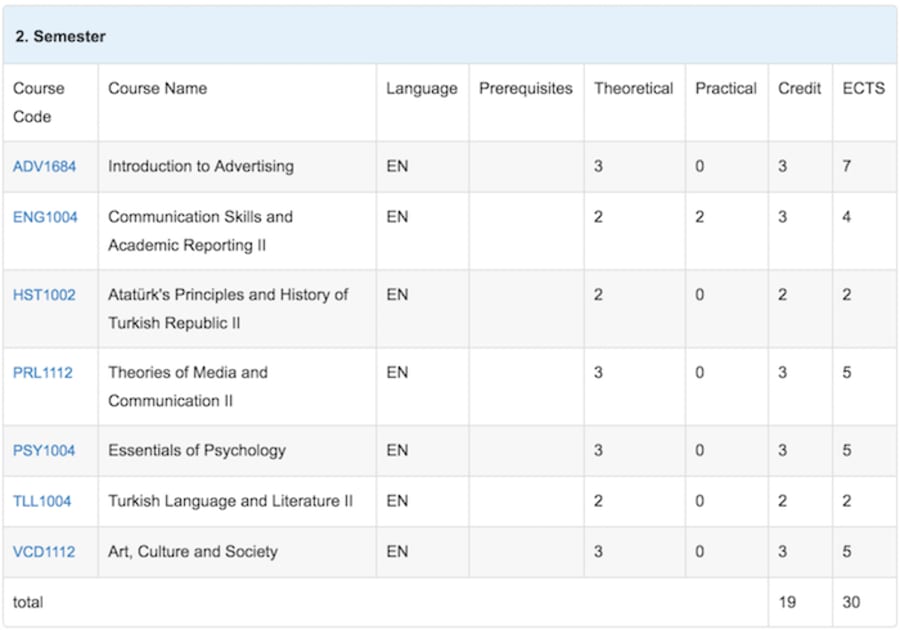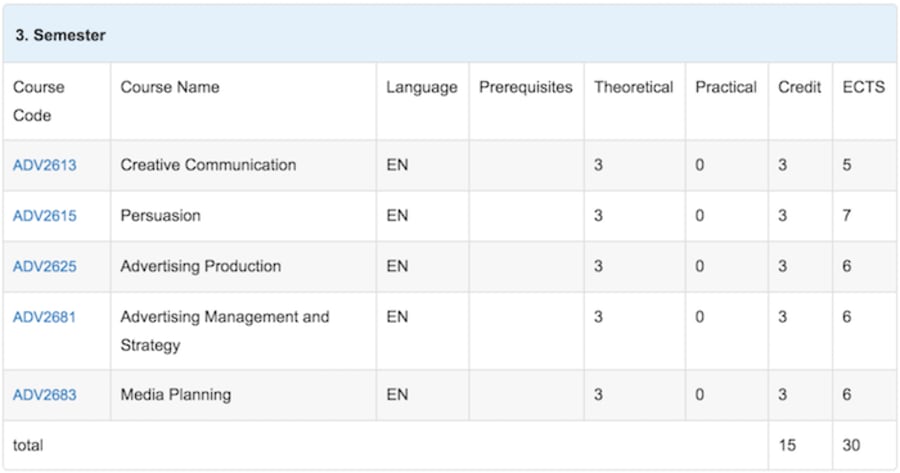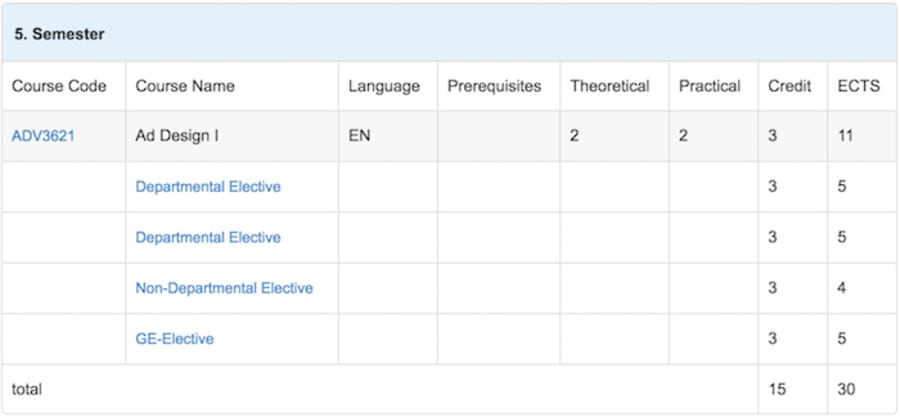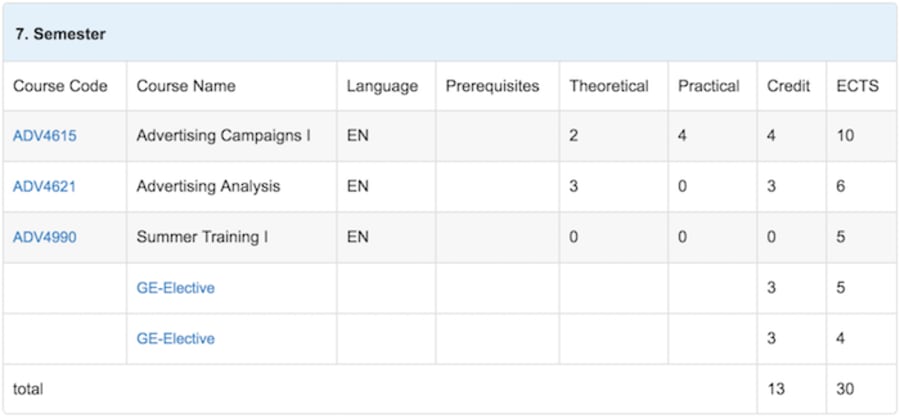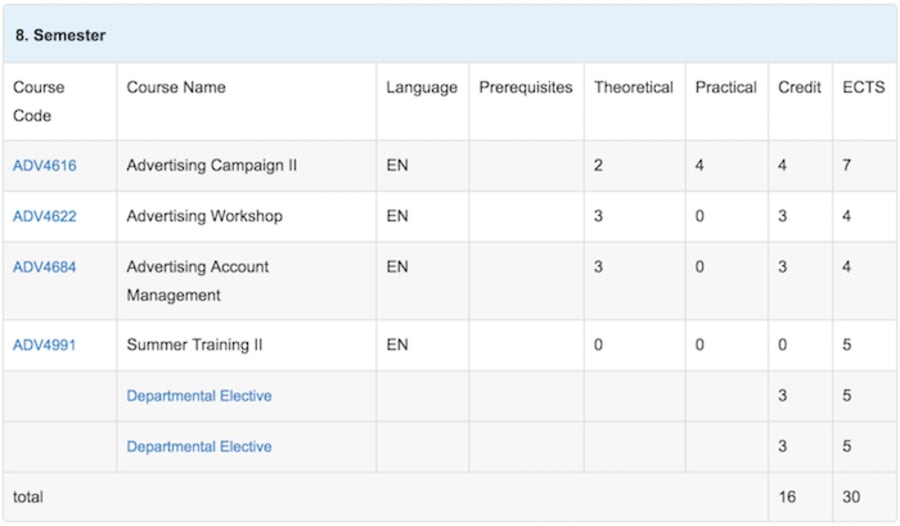 TR marked courses are taught in Turkish.
EN marked courses are taught in English.
There TR-EN marked a section of courses in both English and Turkish.