BSc in
Bachelor of Science in Business & Finance
AUM American University of Malta

Introduction

The Bachelor of Science in Business and Finance is designed for students who desire a solid foundation in business with a particular emphasis on the theory and application of finance. Finance is characterized by a high level of volatility. This is why students will be trained to quickly navigate their way through such conditions by being flexible and inventive. Following graduation, students will have the capability to step into a position in a banking or financial institution and be well-prepared to handle any given task.
Program Details
In the first two years, students will focus on completing the university's General Education Program (42 US credits / 84 ECTS ), which introduces five thematic areas: communication, data and quantitative literature, scientific inquiry, arts and humanities, and social sciences. In the third and fourth years, students will focus on topics relevant to their major.
Learning Goals & Objectives
Teamwork skills: Collaborate for effective presentations and analysis in diverse teams, and develop the interpersonal skills and the ability to work effectively with others.
Quantitative Reasoning and Financial Analysis Skills: Demonstrate the ability to perform basic financial analysis.
Research and Computer Skills: Research complex financial reports and synthesize the results. The use of appropriate software, in particular SAS and Microsoft Excel, will demonstrate their proficiency in software for business applications for research and reporting of results.
Global Perspectives: Demonstrate an understanding of global dimensions of business including socio-cultural, political-legal, financial, technological and economic environments. Effectively function in the diverse nature of the local and global society and translate that knowledge into improved decision-making. Work effectively in diverse teams to reach sound financial decisions.
Ethical Reasoning: Possess the skills to make decisions grounded in ethical thinking.
Specific Finance skills: Articulate and apply the principal theories of finance. Apply financial models and analytical tools to solve problems and guide financial decisions.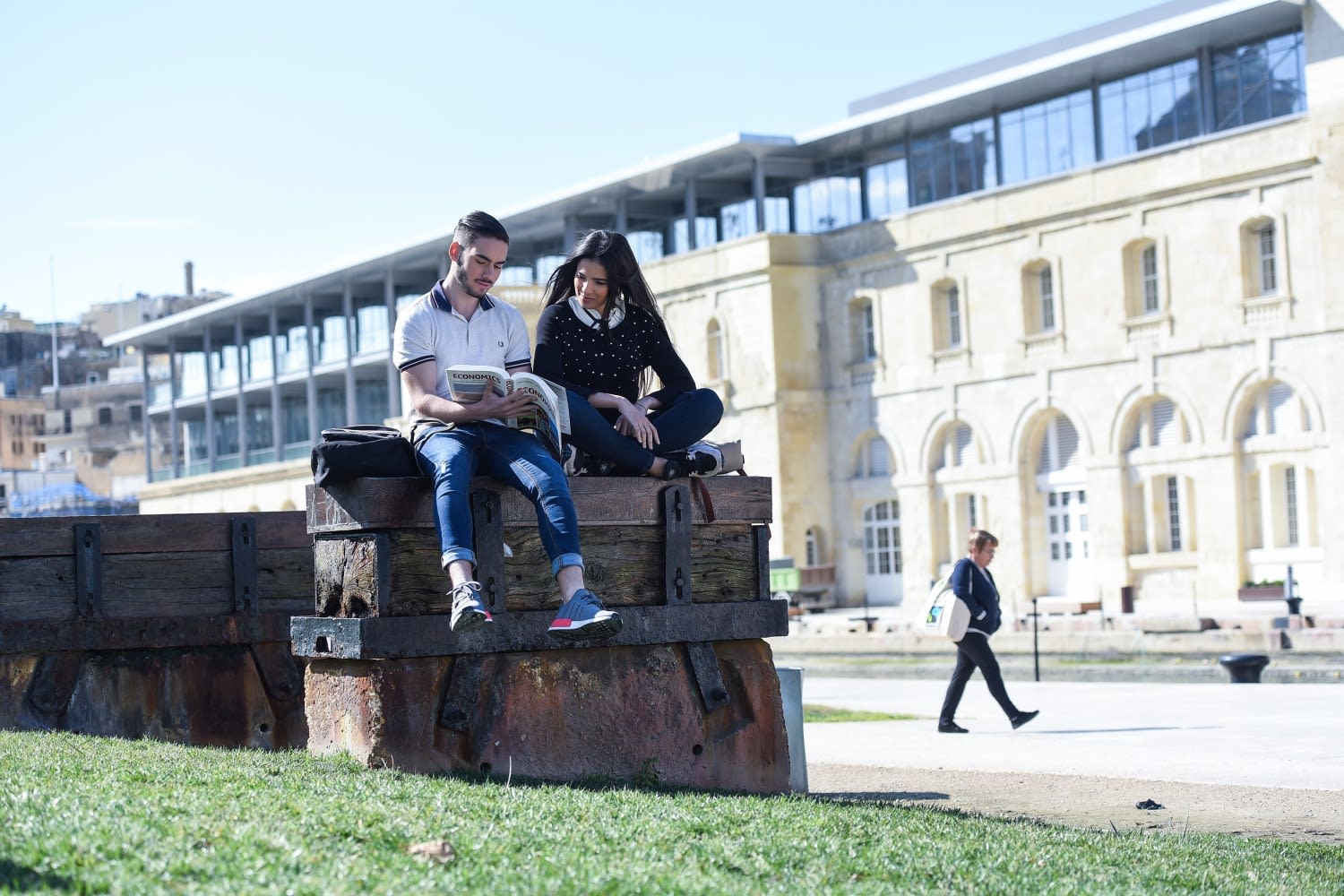 Program Outcome
Graduates of this program will have a solid foundation for a career in any area of finance. The solid foundation in corporate finance, investments, portfolio management, and international finance will give the student a strong content background. In addition, students will develop communication and presentation skills, active listening skills, the ability to do software analysis, as well as development of teamwork skills and a solid ethical foundation. All students majoring in business must complete the core curriculum which provides the foundation for all majors.
Knowledge
The core knowledge from studying economics, statistics, accounting, etc. will prepare the students for the study of the financial topics of corporate, investments, international, and institutions. The modules from the core will provide a solid background in business knowledge. The finance modules cover core areas of finance theory and practice. This is a unique combination and should be highly desirable to employers.
Career Opportunities
Chief Financial Officer of a business corporation.
Investment Adviser at a hedge fund.
Head Analyst at a financial risk management service.
Curriculum
Teaching & Assessment
In general, the Finance modules are taught with a mixture of theory and applied practice. The primary mode for most modules is lecture/discussion. This includes the working of problems based on financial models and discussions of how these models are applied in the financial world. Modules toward the end of the program contain more of a case study format. The use of case studies allows students to experience the application of financial theory and models to real business situations and to explore the results and consequences. This pedagogy, which is standard at the top graduate business schools, is introduced in the advanced modules which allow the students the benefits of this method of study as well as preparing them should they decide to advance to graduate school.
The primary assessment methods are the grading of homework problems based on the application of financial models, the use of quizzes, and the use of examinations. In some modules the assessment of presentations and written reports will also be done to assess communication skills. In later modules where case studies are used the assessment of research methods, critical thinking, as well as communications skills and teamwork will be done.
4-Year Degree Plan Outline
Year 1
Semester I
ENG 101 English Composition 1
MAT 101 Introduction to Data Analysis, Probability, and Statistics
HIS 101 History of the Mediterranean
MGT 101 Principles of Management
Free Elective
Semester II
ENG 102 English Composition 2
BIO 101 Unity of Life (with lab)
REL 101 OR ATH 101 OR PHI 101 Arts/Humanities GE
MAT 201 Business Statistics
Year 2
Semester I
COM 101 Introduction to Multicultural Communication
PHY 101 Introduction to the Physical Universe (with lab)
PHI 102 Applied Ethics
ACC 101 Principles of Accounting I
ECO 101 Microeconomics
Semester II
CHE 101 Introduction to Chemistry (with lab)
PSY 101 Introduction to Psychology
ACC 102 Principles of Accounting II
ECO 103 Macroeconomics
Free Elective
Year 3
Semester I
SOC 201 Introduction to Sociology
PHI 101 OR ATH 101 OR REL 101 Arts/Humanities GE
FIN 201 Introduction to Finance
MGT 360 Organizational Behavior
Free Elective
Semester II
PHI 301 Business Ethics
FIN 301 Money and Capital Markets
FIN 250 Corporate Finance
MGT 340 Introduction to Management Information Systems
Free Elective
Year 4
Semester I
MGT 370 Taxes, Law, and Regulation
MGT 301 Principles of Operations Management
FIN 305 Investments and Portfolio Management
FIN 360 International Finance
Free Elective
Semester II
MGT 350 Principles of Marketing
FIN 380 Financial Statement Analysis
FIN 410 Markets, Institutions, and Derivatives
FIN 430 Finance: Theory and Applications
Free Elective
Scholarships and Funding
Scholarships based on three types: merit (high academic performance) or athlete or financial need.