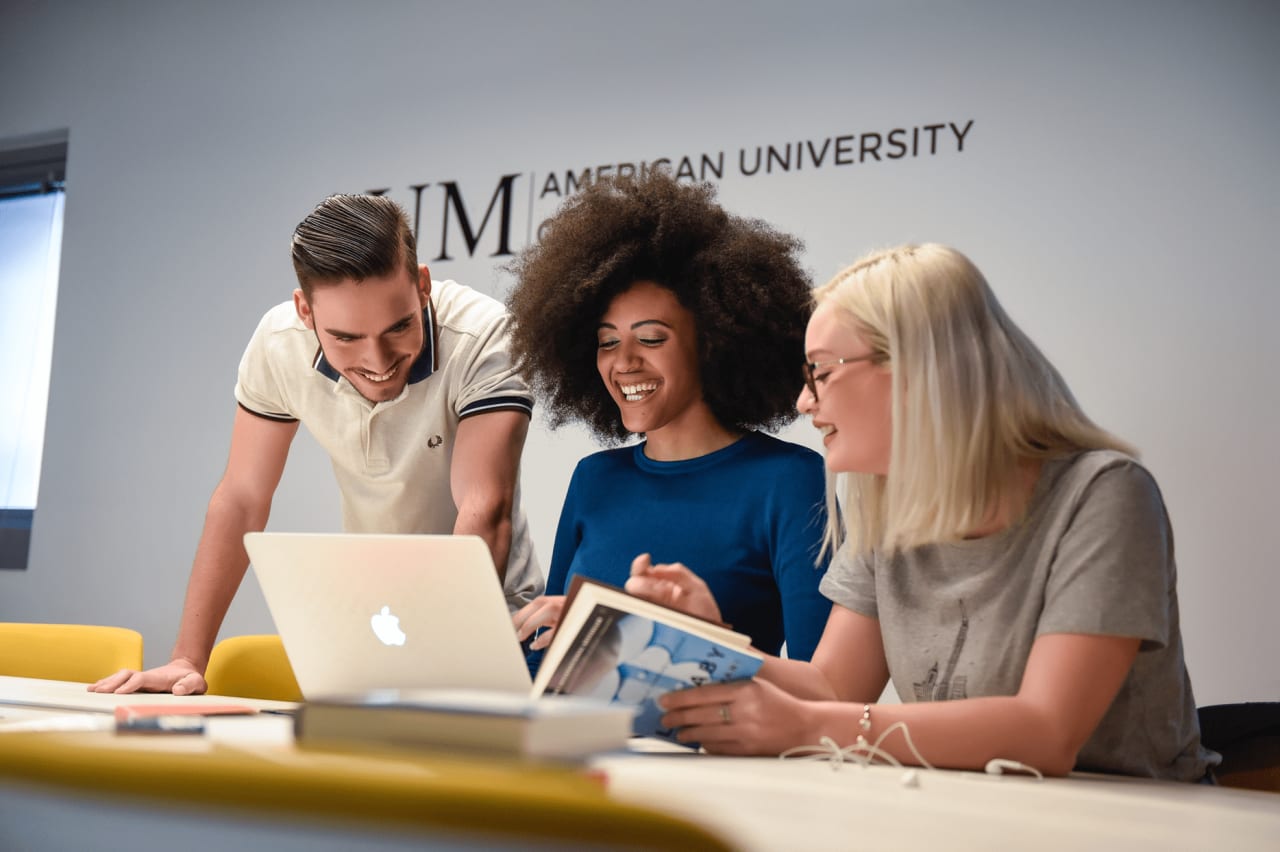 BSc in
Bachelor of Science in Accounting
AUM American University of Malta

Key Information
---
Campus location
Cospicua, Malta
Tuition fees
EUR 2,500 / per semester *
Application deadline
Request info
Earliest start date
Sep 2023
* plus one-time admission fee: 1000 EUR + registration fee: 100 EUR/semester + activity fee: 100 EUR/semester
Introduction

Our Bachelor of Science in Accounting provides students with the skills and knowledge required to understand and analyze current accounting issues, and to enable them to pursue successful business, management, and accounting careers in a responsible and sustainable way. Accounting is an ever-growing and necessary tool in the business world that changes with new technological developments.
The BS in Accounting is intended for students wanting to build a solid foundation for the business world that extends opportunities in entrepreneurial, government, or corporate career paths. This program contains all necessary courses to prepare for the Uniform CPA Examination as administered by the American Institute of CPAs. International candidates are allowed to sit for the Uniform CPA Exam in several international locations.
Program Details
In the first two years, students will focus on completing the university's General Education Program (42 US credits / 84 ECTS ), which introduces five thematic areas: communication, data and quantitative literature, scientific inquiry, arts and humanities, and social sciences. In the third and fourth years, students will focus on topics relevant to their major.
Program Outcome
Knowledge: The overall knowledge objective of this program is the acquisition of theory, principles, and procedures of the discipline and professional practice of accountancy, paired with familiarity with the many functional areas of a business and the interrelationships among the functional areas within a business.
Technical Competence: Undergraduate accounting majors will be able to apply and explain the application of accounting standards and regulation, and where appropriate international accounting standards.
Research Skills: Undergraduate accounting majors will be familiar with various authoritative pronouncements in financial and tax accounting, be able to locate and conduct research using online databases, and be able to resolve accounting issues through their understanding, knowledge, and application of research methods and databases.
Ethical Awareness: Undergraduate accounting majors will be able to recognize ethical issues and, where appropriate, resolve those issues.
Teamwork: Undergraduate accounting majors will effectively contribute to the performance of a multicultural, diverse team.
Critical Thinking: Undergraduate accounting majors will be able to apply accounting knowledge in new and unfamiliar circumstances through a conceptual understanding of accounting policies and theory in order to make informed decisions.
Global Perspective: Undergraduate accounting majors will be able to understand global business issues in general and demonstrate an understanding of international accounting standards in particular.

Career Opportunities
Branch Manager at a commercial bank.
Financial Planner at a risk management company.
Forensic Auditor for court-based legal proceedings.
Curriculum
Teaching & Assessment
In general, the Accounting modules are taught with a mixture of theory and applied practice. Lectures, case studies, and class discussions are the primary pedagogical model. However, pedagogical approaches may vary from module to module. Assessment methods and policies vary according to each module. In general, business core modules are assessed by written examinations and homework assignments. Business major modules are assessed by written examinations, homework assignments, and case studies or projects.

4-Year Degree Plan Outline
Year 1
Semester I
ENG 101 English Composition 1
MAT 101 Introduction to Data Analysis, Probability, and Statistics
HIS 101 History of the Mediterranean
MGT 101 Principles of Management
Free Elective
Semester II
ENG 102 English Composition 2
BIO 101 Unity of Life (with lab)
REL 101 OR ATH 101 OR PHI 101 Arts/Humanities GE
MAT 201 Business Statistics
Year 2
Semester I
ACC 101 Principles of Accounting I
PHI 102 Applied Ethics
CHE 101 Introduction to Chemistry (with lab)
ECO 101 Microeconomics
Free Elective
Semester II
ACC 102 Principles of Accounting II
COM 101 Communication in a Multicultural Setting
ECO 103 Macroeconomics
PHY 101 Introduction to the Physical Universe (with lab)
PSY 101 Introduction to Psychology
Year 3
Semester I
ACC 201 Intermediate Accounting I
FIN 201 Introduction to Finance
MGT 340 Management Information Systems
PHI 101 OR ATH 101 OR REL 101 Arts/Humanities GE
Free Elective
Semester II
ACC 202 Intermediate Accounting II
FIN 301 Money and Markets
MGT 360 Organizational Behavior
SOC 201 Introduction to Sociology
Free Elective
Year 4
Semester I
ACC 301 Advanced Accounting
MGT 310 Principles of Marketing
MGT 301 Operations Management
PHY 301 Business Ethics
Free Elective
Semester II
FIN 320 Taxation
FIN 350 Auditing
FIN 420 Research and Decision Making
MGT 350 Consumer Behavior
Free Elective
Scholarships and Funding
Scholarships based on three types: merit (high academic performance) or athlete or financial need.