BSc in
BSc (Hons) in Psychology with Clinical Psychology
Anglia Ruskin University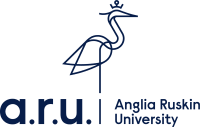 Introduction
Learn about the diagnosis and treatment of psychological disorders and mental distress, while studying in our specialist psychology labs in Cambridge.
You're fascinated by human behaviour, emotions, and relationships, and want to make a real difference in people's lives. On our British Psychological Society (BPS) accredited Psychology with Clinical Psychology degree course, you'll learn the main principles of psychology and how they're applied in healthcare settings.
Together, we'll explore the science behind what we do and who we are, with a strong focus on clinical and developmental psychology, mental health, and therapies and interventions. You'll also develop the scientific, analytical and research skills you need to become a psychologist.
By studying psychology at ARU, you'll immerse yourself in the science of mind and behaviour – and take the first step towards a career as a chartered psychologist, or training as a clinical psychologist.
A psychologist is someone who has completed an undergraduate degree that is accredited by the British Psychological Society (BPS), such as our BSc (Hons) Psychology with Clinical Psychology.
Psychologists may register with the BPS after graduation, and advance in their careers through experience and further training.
Psychologists tend to work with healthier individuals who are experiencing issues such as stress, low self-esteem, bereavement, or relationship difficulties. Alternatively, they could work in psychological research, or use their knowledge of psychology in industry settings.
A clinical psychologist is someone who has gone on to complete a three-year doctoral training programme after attaining a BPS-accredited undergraduate degree.
As well as the BPS, clinical psychologists are registered with the Health and Care Professions Council. They usually specialise in particular issues or populations and continue to develop their knowledge and skills throughout their careers.
Clinical psychologists are qualified to work with individuals with all types of mental health difficulties, including those who are experiencing more severe and complex issues such as psychosis and personality disorders.
Curriculum
Year 1
Becoming a Researcher
Self and Society
The Psychology of Everyday Life
Mind and Behaviour
Clinical and Health Psychology
Year 2
Research in Action: Statistical Thinking
Social Psychology: Development and Difference
Ruskin Module (15 credits)
Research in Action: Qualitative Methods and Psychology in Practice
Brain, Body and Mind
Diagnosis and Formulation in Mental Health
Year 3
Psychology Project
Clinical Psychology
Emotion
Atypical Development
Psychological Therapies
Psychology in the Workplace
Culture and Health
Cognitive Neuroscience
Groups in Conflict: Social Psychological Issues
Cyberpsychology
The Neuroscience of Self
Career Opportunities
Once you've completed our Psychology with Clinical Psychology degree course, you'll be able to register with the BPS as a graduate chartered member.
You could use your psychological knowledge and research, analytical, and communication skills to promote mental health or solve problems in a variety of workplaces.
You might undertake further training and become a counsellor or other type of therapist. Alternatively, you could embark on a career in psychological research at a university or government organisation, or in industry or the charity sector.
After gaining sufficient experience in clinical settings, you can train as a clinical psychologist by undertaking a three-year doctoral training course. As a clinical psychologist, you're likely to work in the NHS, diagnosing and treating patients in settings such as hospitals, community mental health teams, or child and adolescent mental health services (CAMHS). There are also options to work in private practice.
Graduation doesn't need to be the end of your time with us. If you'd like to continue your studies, we offer a range of postgraduate degrees including MSc Foundations in Clinical Psychology, MSc Clinical Child Psychology, and MSc Cognitive and Clinical Neuroscience. Take advantage of our Alumni Scholarship and get 20% off your fees.
English Language Requirements
Certify your English proficiency with the Duolingo English Test! The DET is a convenient, fast, and affordable online English test accepted by over 4,000 universities (like this one) around the world.