BSc in
BSc (Hons) in International Business Management
Anglia Ruskin University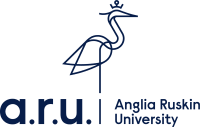 Introduction
Master the complexities of international business management, and get the knowledge and skills you need to step into a management role.
You know that today's business world is connected, fast-paced and innovative; that industry needs creative thinkers and new ideas. And you want to graduate with knowledge that's fresh and relevant. Our International Business Management degree will ensure you do just that.
By choosing ARU you'll be able to study in Cambridge – a truly international city – spend a semester abroad, and take a placement year in a company of your choice. It's your chance to design your future.
Employers are looking for graduates who will not only survive but develop and thrive in a global business environment. Our role is to help you become that person.
We realise that people do business in different ways, and for different reasons. But we also know that some common issues underpin all modern business ventures, such as sustainability, intercultural awareness, globalisation and innovation.
Our BSc (Hons) International Business Management degree focuses on these complex issues, and how you can manage them.
We understand that while you're here to learn, you're also laying the foundations for your future career. We want to help you enhance your employability, and we do that in three ways.
Firstly, we host regular visits from employers, guest speakers and business events – helping you build a network for when you graduate.
Throughout your International Business Management degree, you'll also benefit from lectures and seminars on CV preparation, job-hunting, obtaining work experience and more.
And finally, we work with employers to make sure you graduate with the knowledge, skills and abilities they look for. They help us review what we teach and how we teach it – so you can be sure you're working on projects that reflect the needs and priorities of the business.
Curriculum
Year 1
Global Business Environment and International Strategy
Introduction to Business Contracts and the Law
Organisational Behaviour
Digital Business and Principles of Marketing
Introduction to Financial Analysis and Management
Year 2
International Business
EU Economy
The Entrepreneurial Journey
Project Management and Implementation
Ruskin Module (15 credits)
Year 3
Strategic Management
Sustainability and Responsible Business
International Intercultural Management
Undergraduate Major Project
Career Opportunities
People also ask
International business management is the management of business operations within an organisation that serves markets and operates globally. An international business management degree can prepare you for careers in a range of industries around the world.
At ARU, we'll help you on your way. In lectures and through team-based learning, you'll gain the knowledge, skills and abilities to kick-start your business career.
You can choose to study International Business Management as a 2 year accelerated degree or a four-year degree, with a placement year. During your placement year, you'll really get to immerse yourself in the day-to-day operations of a business. Many students who've chosen this route have been offered graduate roles by their placement companies.
What can you do with international business management?
We also work closely with employers in Cambridge to offer valuable work placements and business-related experience. It's a great chance to build your networks and set yourself apart from the competition.
A degree in an international business course can prepare you for a career overseeing a company's global operations, in which you could be responsible for a company's global business, international sales, or overseas manufacturing.
You might decide to stay at ARU and study for a Masters. There are plenty of options, including our MBA, MSc Marketing or MSc International Business and you can take advantage of our special Alumni Scholarship. Please use our Alumni Scholarship and get 20% off your fees.
English Language Requirements
Certify your English proficiency with the Duolingo English Test! The DET is a convenient, fast, and affordable online English test accepted by over 4,000 universities (like this one) around the world.