BSc in
BSc (Hons) in Forensic Science
Anglia Ruskin University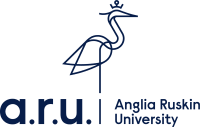 Introduction
A Forensic Science course at ARU will teach you the principles of forensic science, from the crime scene to the courtroom. With a focus on chemical and biological analysis, you'll find out what that evidence means. We look at ways to 'read' data, interpret the results and present your evidence in court.
Based in our £45m Science Centre in Cambridge, you'll analyse and investigate a range of evidence in crime scene rooms and the forensic lab.
Join a course that's been ranked 3rd in the country for Learning Opportunities (Source: subject ranking for Forensic and Archaeological Sciences, National Student Survey 2022).
You'll get hands-on with specialist analytical equipment, under the guidance of expert tutors. And you'll learn outside the classroom too, with visits to law courts and a local mortuary, and opportunities to work with local police forces and forensic labs.
Graduate with advanced skills in chemistry, biology and laboratory analysis – ready to start a career as a forensic scientist.
Get a sneak preview of our Forensic Science degree: try your hand at online quizzes, solve a crime, hear about our latest research and tackle a chemistry word search.
What does a Forensic Scientist do?
As a forensic scientist, you'll provide evidence for use in courts of law to support criminal and civil investigations.
You need training in the latest analytical techniques and processes, and a sound knowledge of the UK legal system to do this. All of that's on offer at ARU.
While studying for the BSc (Hons) Forensic Science degree in Cambridge, you'll learn how to package evidence correctly and perform preliminary tests for body fluids and drugs of abuse.
How do I start a career in forensics?
You'll also examine 'real' forensic samples including ignitable liquid residues, and trace evidence such as paint and fibres. Together, we'll explore techniques including microscopy, microspectrophotometry, spectroscopy and chromatography; and get hands-on experience with specialist instruments for biological analysis. You're free to book additional time with this equipment outside of lessons.
As well as refining your lab skills, you'll learn to conduct thorough, independent research – and to feel confident about presenting evidence in a court of law.
As a Forensic Science student at ARU, you'll be eligible for student membership in the Royal Society of Chemistry and the Chartered Society of Forensic Sciences.
Accreditation
Chartered Society of Forensic Sciences
Studying this accredited course qualifies you to become a member of the Royal Society of Chemistry and the Chartered Society of Forensic Sciences.
Curriculum
Year 1
United Kingdom Legal Systems and Law for Forensic Scientists
Applied Science for Forensic Investigators
Introduction to Forensic Photography and Methodologies
Personal and Professional Development - Level 4
Physical and Quantitative Chemistry for Analytical Scientists
Biological and Trace Evidence Analysis
Group Tutorial
Year 2
Introduction to Forensic Genetics
Forensic Scene Examination
Forensic Spectroscopy Techniques
Chemical Criminalistics
Forensic Analytical Chemistry
Personal and Professional Development - Level 5
Forensic Biology
Group Tutorial
Ruskin Module (15 credits)
Year 3
Forensic Analysis of Drugs and Poisons
Forensic Pathology
Undergraduate Major Project
Group Tutorial
Advanced Fire and Explosion Investigation
Advanced Forensic Methodologies
Forensic Anthropology
Career Opportunities
Which job is best in forensic science?
As a forensic science graduate, you'll be ready to work in a range of careers including laboratory analysis, quality control analysis, crime scene investigation and policing.
In fact, having gained a number of transferable skills, you'll find you can explore roles in broader scientific and analytical-based jobs. Or you can consider a career in areas such as research, teaching or further education.
Some of our recent graduates are working in local police forces, and in lab settings for companies such as LGC, Chemtest, Treatt, Anglian Water and Cellmark.
Graduation doesn't need to be the end of your time with us. If you'd like to continue your studies we offer a range of postgraduate courses including MSc Forensic Science. Please use our Alumni Scholarship and get 20% off your fees.
English Language Requirements
Certify your English proficiency with the Duolingo English Test! The DET is a convenient, fast, and affordable online English test accepted by over 4,000 universities (like this one) around the world.