BSc in
BSc (Hons) in Business with Tourism Management
Anglia Ruskin University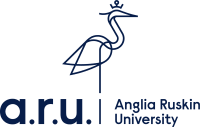 Introduction
Study Business with Tourism Management in Cambridge, one of the UK's top tourist destinations, and get hands-on experience in local events management.
You're looking for a course that excites and interests you. But it needs to enhance your employment prospects too.
Our full-time Business with a Tourism Management degree will do just that. You'll graduate with a sound knowledge of the tourism industry, the ability to adapt to trends, and contacts that will benefit you throughout your career.
Whether you want to manage a remote hotel in the Maldives, take charge of a Michelin-starred restaurant in Paris, or start a sightseeing business in Chicago, studying Business with Tourism Management can turn your dreams into reality.
Tourism is changing. It's evolving to reflect consumer demand and the needs of the world around us. You need up-to-the-minute knowledge to launch a career in this dynamic industry.
That's where we can help. Our course content and teaching are forward-thinking and will help you acquire real-world business skills.
Together, we'll explore how the tourism industry is affected by disciplines such as sustainability and economics. Our modules cover project management, financial analysis, marketing, and much more.
Tourism is a global industry and we understand the importance of languages in the sector. As a Business with Tourism student at ARU, you can choose to study French, German, Spanish, Italian, Chinese or Japanese as part of your course.
As a student at ARU, you'll get hands-on experience working with local organisations to run events. And you'll get to travel too, with a range of European field trips and the opportunity to study abroad for a semester.
Don't count on passive learning. You'll be involved in practical activities such as calculating your own impact on the environment. And we have Cambridge as our classroom – a place where history and culture meet 21st-century innovation. Perfect preparation for your career in tourism.
Curriculum
Year 1
Introduction to Financial Analysis and Management
Global Business Environment and International Strategy
Introduction to Business Contracts and the Law
Digital Business and Principles of Marketing
Organisational Behaviour
Year 2
The Entrepreneurial Journey
Project Management and Implementation
Tourism Management and Innovation
Heritage Cultural and Gastronomy Tourism
Ruskin Module (15 credits)
Year 3
Strategic Management
Sustainability and Responsible Business
Sustainable Tourism Management
Undergraduate Major Project
Career Opportunities
As a tourism graduate, the possibilities are endless. You could choose to work in events planning, outdoor leisure management, destination marketing, consultancy, tourism analysis – or the wider field of business management.
Throughout our BSc (Hons) Business with Tourism course, you'll benefit from seminars and support on CV preparation, job-hunting and more. We also host employer visits and guest speakers, giving you the chance to enhance your knowledge of the job market, and build networks for your future career.
Graduation doesn't need to be the end of your time with us. You might decide to stay at ARU and study for a master, such as our MSc Marketing or MSc Project Management. Please use our Alumni Scholarship and get 20% off your fees.
English Language Requirements
Certify your English proficiency with the Duolingo English Test! The DET is a convenient, fast, and affordable online English test accepted by over 4,000 universities (like this one) around the world.