BA in
BA (Hons) in Music Production
Anglia Ruskin University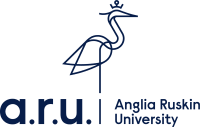 Introduction
Prepare for a career as a commercial music producer, equipped with the latest techniques and experience in a range of music production equipment, with our Music Production degree course in Cambridge.
As a student at ARU, you'll create a diverse portfolio of work that will prepare you for the modern collaborative creative industries, whether you want to perform as a DJ, produce and release your own music, or create soundtracks for films and games.
Our BA (Hons) Music Production degree will allow you access to industry-standard equipment for recording, mixing, editing and production, giving you valuable practice in working as a professional producer at same time as developing your skills in critical listening, and your historical knowledge of music production.
Many of your modules will be shared with our other music courses, giving you the chance to collaborate with different students and develop all-important skills for your professional life, such as teamworking and time management. You'll also have opportunities to work with students on our film and computer game degrees, creating soundtracks for their projects.
In Year 2, you'll broaden your understanding of the modern music industry by seeking and completing a placement in an area of your own interest. This will also help you learn to self-evaluate your transferable and employability skills and develop them further.
Our optional modules will allow you to shape our music production course for your chosen career. For example, Audio for Film or Audio for Games will develop your competence in production sound recording, and sound effect creation, alongside specialist skills like automated dialogue replacement or production of non-linear interactive experiences.
You can even opt for a placement year between years 2 and 3 to get ahead in the creative industries.
The UK music industry contributed £5.8 billion to the UK economy in 2019 – up 11% from £5.2 billion in 2018. (PRS for Music)
The impact of our Music, Drama, Dance, Performing Arts, and Film & Screen Studies research achieved 'world-leading' in the Research Excellence Framework 2021.
Curriculum
Year 1
Music in Context
Dots, Lines and Waves - Songwriting 1
Studio Techniques
Music Production
Year 2
Advanced Audio Technology
Ruskin Module (15 credits)
Audio for Film
Audio for Games
Composition and Orchestration
Principles of Music Therapy
Chords, Contours and Grooves - Songwriting 2
Music Business
Music Performance 2
Year 3
Music Major Project
Collaborative Project
Portfolio
Career Opportunities
Throughout our BA (Hons) Music Production degree, you'll not only develop the latest skills and knowledge for a career in music production, but also get the support you need to grow into a confident and creative graduate with a willingness for lifelong learning, and the desire to seek continuing personal and professional development in all aspects of your career.
By the time you graduate, you'll have built up a professional portfolio of music production projects that will act as an enhanced CV for you to present to future employers and clients. This might consist of video showreels, commercial music releases, or other demonstrations of your technical expertise, as well as a fully-developed online profile.
You'll also seek and complete a work placement in an area of your interest in year two, gaining experience in the industry as well as learning to self-evaluate and develop your employability skills.
Graduation doesn't need to end your time with us, of course. You might decide to stay at ARU and study for a master, such as our MA in Music Therapy. Please use our Alumni Scholarship and get 20% off your fees.
English Language Requirements
Certify your English proficiency with the Duolingo English Test! The DET is a convenient, fast, and affordable online English test accepted by over 4,000 universities (like this one) around the world.