Bachelor in
BFA program in Contemporary Jewellery and Jewellery Design
ALCHIMIA Contemporary Jewellery School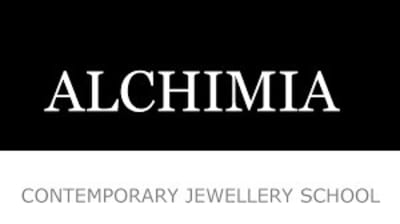 Key Information
---
Campus location
Florence, Italy
Tuition fees
EUR 25,864 / per year *
Application deadline
Request info
Earliest start date
Request info
* For EU students, the total price is €25.864. For overseas international students, the total price is €30.744. All prices are Tax included
Scholarships
Explore scholarship opportunities to help fund your studies
Introduction
The two-year BFA program offers a comprehensive grounding in contemporary jewelry and body ornament to those without prior experience or possession of jewelry-making skills in a relatively short time.
The course begins with traditional techniques and skills in the construction and design of jewelry and then introduces the students to new technologies, creative use of resources, and material expression for originality in design.
The program is divided into six 14-week modules that provide, through a challenging but organic full-immersion process, a balanced combination of practical and theoretical principles.
In the vein of Alchimia's philosophy, the program nurtures an approach to learning that merges the theoretical, the pragmatic, and the experiential in order to develop confidence, skill, creativity, and imagination. It is tailored to each student individually, with teachers providing personal coaching, and builds on a variety of different professional experiences, including carefully selected study trips both locally and abroad.
These two years may function as a self-contained program for those interested in achieving high-level results in the short term, and/or prepare for admission to a master's program in jewelry design.

The main areas of study are as follows:
First Year
History of Art - These courses give a broad overview of Art History with a particular focus on European art and costume. Knowledge of these subjects is essential for working as a designer and jeweler. The lessons will enable students to develop critical and descriptive language for the history of design. It also provides the opportunity to question both academic and personal understandings of objects, subjects, and environments, by visiting museums, exhibitions, and other historic environments.
Gemology - Gemmology for jewelers gives an introduction into the world of stones used in jewelry. Students will learn about the characteristics of precious and semiprecious stones, their origin, market and symbolic value, the history of stone cutting, and the possible contemporary use in jewelry production. Particular focus is put on the ethical question regarding the use and the mining of precious stones.
The Creative Process - These courses are the first steps in the generation, development, and communication of creative ideas through a variety of visual phenomena, styles of presentation and artistic production. The search for inspiration to develop individual projects, the transfer of concept from one medium to another will lead to the acquisition and application of knowledge and skills presented in a substantial portfolio of work at the end of the year. The lessons introduce students to methodological approaches employed in the critical analysis of the production, representation, and consumption of design and material culture, and will encourage a historically conscious approach to comprehending design and material culture over the past century.
Goldsmith and Jewellery Lab - These courses are the basis of jewelry making and will teach the essential techniques for working with metal. Proficiency in practical skills is gained through repetition and familiarisation with a process, material or technique, requiring substantial time and commitment in the workshop and studio. In particular, students are provided with the means to employ fundamental technical knowledge and workshop skills in jewelry construction, learn to work safely and appropriately with specialized machinery and equipment, and begin to understand the properties and qualities of materials and finishes.
Technology - This section is a theoretical and practical course of metallurgy. Students will gain a basic notion of the physical and chemical behavior of metallic elements commonly used in jewelry, their intermetallic compounds, and their alloys. The course gives necessary and comprehensive descriptions of chemistry-related issues for studio metalsmiths and offers instruction in physics of material usage that is both rigorous and practical. It also provides the necessary understanding of mathematical formulas used to investigate the materials associated with the practice of jewelry.
Jewelry Design - Freehand drawing and watercolor rendering for jewelry are at the core of this unit, encouraging a high level of independence and creativity as well as an involvement in various student lead activities and personal development projects. It provides students with the opportunity to investigate and develop skills in specific aspects of drawing to successfully communicate design ideas and concepts. Students will explore the use of various media, techniques, and processes to provide a thorough grounding in the use of drawing as a means of visual communication.
3D Prototyping - Hand fabricated, 3-dimensional prototypes are at the core of this course. Building prototypes and using different materials and techniques help in visualizing and translating ideas into physical 3-dimensional representations. As well as exploring various materials, forms, and their properties students will develop skills in creating and using 3D models useful at various stages of a design process.
Second Year
History of Jewellery - History of jewelry from antiquity to the beginning of the 20th century is explored in this course. It looks at the historical factors that have influenced and shaped contemporary design practice and how the knowledge of design history informs the theoretical approaches and stylistic decisions of today's designers. Its aim is to help designers/ makers develop an appreciation of the context within which contemporary work is formed. The course also aims to develop a critical vocabulary for students through visual and textual critical analysis.
Strategies for Creative Development - Workshops for the enhancement of creativity to enable students to undertake their studies in a more personalized and independent way. These lessons will begin the process of identifying a personal design direction through the selection and subsequent research of particular aspects of jewelry design and techniques. Students begin to conduct their own research and with guidance from specialized staff and develop a professional attitude towards their work. Students are required to develop systems and methods to create "Student Learning Contracts" that will enable them to clearly set out personal aims and outcomes, within the overall framework of the program, to enhance and individualize their learning experience. The aim is also to encourage a high level of independence and creativity of thought, as well as involvement in various student-led activities and personal development projects.
Goldsmithing/Jewellery Lab Advanced - Advanced jewelry construction techniques such as hinges, closures and advanced stone setting are covered in this course. The students will continue the learning process in the technical making of jewelry, with the more advanced joining and finishing techniques. They will learn the basic notions of stone setting and explore traditional Florentine methods in jewelry making and related technology, preparing her/him to enter the world of metalworking as a competent and confident designer/maker with a rewarding career in the field of jewelry and related design.
Advanced Technology - Material technology, production processes and industrial development in metallurgy are the core of this course. The aim is to gain specific technical comprehension of specialized machinery used in jewelry making, not only for the traditional craft but also in modern industrial fabrication. The course will cover the chemical and physical properties of new materials such as polyurethanes, resins, acrylics, and celluloid as well as traditional materials such as paper, textile, and wood used in contemporary jewelry design. Successfully linking traditional craft and contemporary production methods and in order to merge the old and the new, the handmade and the machine made in a productive way is the goal of this course.
Advanced Drawing and Design - These courses are designed to enable a progressive approach to the acquisition of skills, knowledge, and understanding of the creative, intellectual and technical aspects of jewelry design. Freehand drawing using the right side of the brain, lateral thinking processes, and brain exercises are used to enhance the technical and creative ability. The focus of the program is to enable students to grow intellectually and to develop the capacity to imagine innovatively and operate independently in the field of jewelry design and making. The unit supports independence and creativity of thought through exercises in design methodology. It will also teach the basic concepts of Rhinoceros 3D, for any kind of 3D representation, be it jewelry making or design in general. The method is a "learning to learn" project workflow, which will allow students to become independent and eventually carry out 3D printing prototypes.
Reflective Analysis - These courses are designed to enable students to apply, consolidate and extend their learning in different contextual frameworks and situations, both within and beyond the field of jewelry design and making. It aims to enable students to identify research a project that is the product of sustained and creative engagement within the range of research resources in the area of studio-practice and industrial production. The lessons will consolidate skills of project identification, research organization and development, time management, written and visual analysis and the presentation of a critical discussion/thesis. These courses further consolidate the development of skills required for autonomous learning.
Professional Research - In order to encourage a high level of independence and creativity of thought, as well as involvement in various student-led activities and personal development projects, this course aims to provide students with the means to confidently explore, analyze and describe the processes of material research and experimentation. Students will evaluate the appropriate to the use of materials, processes, and techniques in their design concepts. The course consists of hands-on material research, selection, testing and appropriate use of materials, processes, and techniques in logical association with their individual design concepts.
Independent Professional Practice - The entrepreneurial nature of the jewelry production requires students to fully exploit the notions of independence, self-reliance, self-management and innovative thinking. To develop these abilities, the independent professional practice workshops, with the advancement of negotiated projects are very important. Students are required to clearly set out personal aims and outcomes within the overall framework of their work. The final project/ evaluation for this course is the completion of their graduation body of work and thesis.
Contemporary Jewellery History - This course will address the kinds of objects and practices that are named by the term "contemporary jewelry". It will explain and discuss, in a dialogue with the students, the development of the practice of contemporary jewelry around the world and expose the challenges and opportunities that the subject has faced in the past and what awaits in its present and future.
Thesis - The thesis has to put on view the students' notions and abilities through articulated research on a chosen theme related to their individual design concept presented in the form of a "look-book". It aims to demonstrate the student's skills in making, theoretical analysis, and written explanation/analysis. Thesis work is mandatory for the completion of a degree. With the thesis, the student will show how they successfully and coherently develop a design project in response to a chosen project brief. They will confidently analyze and describe the processes of design research, experimentation, and development.
Fees
For EU students, the total price is €25.864
For overseas international students, the total price is €30.744
All prices are Tax included