Bachelor Sports Management (BA)
AKAD University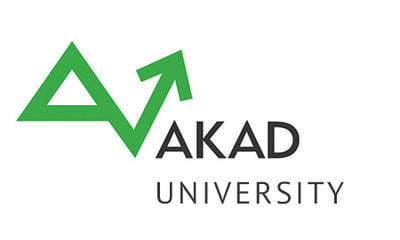 Key Information
---
Campus location
Germany Online, Germany
Study format
Distance Learning
Application deadline
Request info
Earliest start date
Request info
Introduction
The distance learning sport management is a flexibly conceived Bachelor study , which can be completed both on-the-job as well as full-time.
A life without sport is unimaginable for you? Then turn your passion into a career! The fitness industry is booming and needs specialists who, in addition to their sporting knowledge, also have sound business management know-how. Whether you are a fitness trainer, a former professional athlete or simply a sports fanatic - with a bachelor's degree in sports management you have many options.
As a sports management student at AKAD, you can digitally access learning content anytime, anywhere. This is what makes the part-time bachelor's degree in sports management, as a combination of online and distance learning, so flexible and is your chance to qualify individually and efficiently for management tasks in the sports industry.
Your study structure
Her degree program Sports Management (BA) is divided into six semesters. These are divided into three study sections to guide you to the best possible conclusion. While the first two sections consist of compulsory modules, in the last part of your studies you can concentrate on two freely selectable topics:
First stage of study
The beginning of your studies is to acquire a sound basic knowledge in the field of business administration. The contents are always closely related to the sports industry. Personnel management, marketing and bookkeeping are just as important as controlling, business mathematics and contract law.
Second stage of study
Building on the first section, the middle part of your studies will focus on the relevant sports-specific management fields and sports science content. It is about the diagnosis of exercise and health, but also about sports economics and sports law. Likewise, topics such as sponsorship, media work and financing are among the modules.
Third stage of study
After you have acquired a broad knowledge, choose from eleven disciplines two exciting areas that you deepen in the third stage of study in detail. You can choose the combination according to your interests.
In a final project work, you will document the results of a practice-oriented task and prepare yourself optimally for your degree.
thesis
At the end of your studies, you will work on your own and, under scientific aspects, a bachelor thesis. In doing so, you will pursue a subject-related question in your area of ​​study.
Your perspective in distance learning sports management
As a graduate of the degree program Sports Management (BA) you are helping to actively shape the growing sector of the sports and fitness industry. They accompany and support associations, clubs and the sports industry in the management, organization, planning and marketing, thus ensuring economic profitability. You are active in all sectors of the sports industry (sports associations, clubs, agencies, advertising and sponsoring).
In the management of sport-specific companies and institutions you generate the best possible service offers and products for the consumers involved. Also in the administration of sports-relevant facilities you have a wide variety of fields of activity. For example, you work in controlling, HR departments, quality management and development projects. In the industry, you are active for large sporting goods manufacturers, in the media, you take care of the marketing and public relations. The possible fields of activity range from the tourism industry over the construction of sports facilities to the management of the company sports department of a non-industry company. Both non-profit and for-profit organizations open up a variety of exciting job opportunities. You become a nationally and internationally sought after specialist in the sports and fitness sector.
AKAD University - the pioneer in the digital, time and place-independent bachelor degree program
Organize your studies according to your individual professional and private situation. Get the most out of your learning type! With the digital AKAD study model you can acquire a bachelor's degree during your working life in a flexible , individual and efficient manner :
The AKAD Campus is the central hub for your Bachelor's degree. At any time and on the move, you can use your study documents online. Plan exams very flexibly and exchange information with your fellow students and professors. Would you like to know how close you have come to your Bachelor's degree? A look at the AKAD Campus is enough! With the AKAD study model as a working student successful for a Bachelor's degree:
Distance learning: practice-oriented, up-to-date and clearly structured study materials. Time and place independent. For home and on the go!
E-learning: efficient learning through digital learning methods: online exercises, online coaching and web-based training. So that the contents sit safely!
Interactive e-learning: personally by tutors and in direct exchange with fellow students. Additional skills that you can use profitably in your job!
Seminars (optional): complementary to the virtual forms of learning. Immediately apply what you have learned in concrete professional issues!