BA in
BA (Hons) Fashion Business
Amsterdam Fashion Academy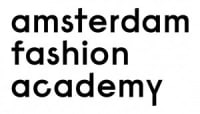 Scholarships
Explore scholarship opportunities to help fund your studies
Introduction
The Amsterdam Fashion Academy has a lot to offer! Would you like to study in an international environment? Are you searching for inspiration, creativity and high-quality fashion knowledge and skills? Useful contacts that connect you directly to the fashion business? A future in fashion? They are all here at your disposal!
The University awarded bachelor degree course in Fashion Business is for students who aspire to work in the fields of: Fashion Business, Marketing, Branding, Communication and PR, Trend & Prediction and Fashion Editorial Styling. Traditional illustration and drawing techniques, CAD, styling, business, communication, photographic outcomes, research and networking form essential elements to this exciting and creative programme.
Aim:
Fashion business jobs are crucial for the continued revenue growth and overall success of the fashion industry and the global economy as a whole. The study of Fashion Business at the Amsterdam Fashion Academy is an exciting field that gives you access to countless career opportunities in the fashion industry. This course has been tailored to blend creative fashion knowledge with a solid grounding of business, marketing, branding, communications, styling, design, historical and cultural studies. Our aim is to produce confident fashion business people that can respond effectively to the constantly changing challenges in the international fashion industry.
How do you study?:
This Fashion Business bachelor's degree course offers both an academic and practical perspective, enabling you to gain knowledge and insights in the disciplines relevant to fashion. Throughout the course, you assess the importance of fashion in stimulating consumption by means of essays, research, presentations, and display projects. You also actively participate in fashion industry activities by tackling challenging project briefs, often in collaboration with the leading labels in the fashion industry and Fashion Design students. This versatile course has been ultimately structured to provide you with an optimum route to employment in many aspects of the fashion industry. Our experienced and international tutors aim to help you reach your full potential by challenging, stimulating, informing and rewarding you. Embedded within the course programme, you also develop essential skills making you more employable such as writing a CV and professional practice modules including a research project and writing a business plan.
Duration
3 or 4 years