Bachelor in
Bachelor in Plant Production (EED)
Aeres University of Applied Sciences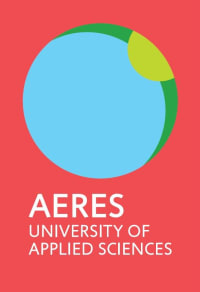 Scholarships
Explore scholarship opportunities to help fund your studies
Introduction
In the actual circumstances of economic and energy crises the agricultural production in Europe faces important challenges on how and where to produce for increasingly demanding consumers and a competitive market in a sustainable way in all aspects. The future managers and advisors in the sector need more than ever first-hand knowledge about innovative techniques in greenhouse and open field crop production and skills of international business management. The students study at Aeres UAS in Dronten (The Netherlands) and Groupe ESA in Angers (France).
Graduates of this course will have first-hand knowledge of horticultural practices in the Netherlands, one of the leading EU countries in horticulture and plant breeding. Graduates will gain valuable insight into the contrasts in business culture and work ethics that exist between regions in Europe. The study includes the professional competencies required for those positions in businesses, industries, government and other national and international institutions where plant production is an important topic. The professional tasks given to professionals in these positions are the backbone of your study.
The added value of your studies in France
The Groupe ESA is located in Western France, the leading French agricultural and agri-business region. With its 2,630 students, Groupe ESA is the largest institute of higher education for life sciences in France. It offers a wide range of programmes in 10 major sectors of activity: farming, food, landscape management, environment, horticulture, viticulture, retailing, trade, agribusiness management, and town & country planning.
The main features of the educational experience at Groupe ESA are focusing on intensive coaching and a desire to develop a sense of entrepreneurship with a close relationship with business life. The constant exchange with business life allows Groupe ESA to stay in tune with the challenges and realities of the workplace. Angers is a vibrant city with an exceptional heritage, only 90 minutes from Paris and 60 minutes from the Atlantic. Because of the long tradition of horticulture, Angers is today the most important centre for crop production and processing in Europe, notably seeds. It is also a first class economic centre for the food industry, banks and logistics companies.
Studying in the Netherlands and France gives students the opportunity to discover other cultures and develop the human qualities of respect, open-mindedness, tolerance and resourcefulness.
Double degree
Aeres University of Applied Sciences and Groupe ESA offer an English-language double European Engineer Degree programme (EED) for students in the plant production sector for a successful career in one of the following professional profiles:
Research, development and innovation in the plant / horticulture production sector
Consultant and advisor
Sales and account manager
Entrepreneurship and business management
Qualification
After successfully completing this one-year programme, graduates will receive an Ingenieur degree (bachelor´s honours degree) and the Licence Professionelle in Horticulture and Arable Farming.