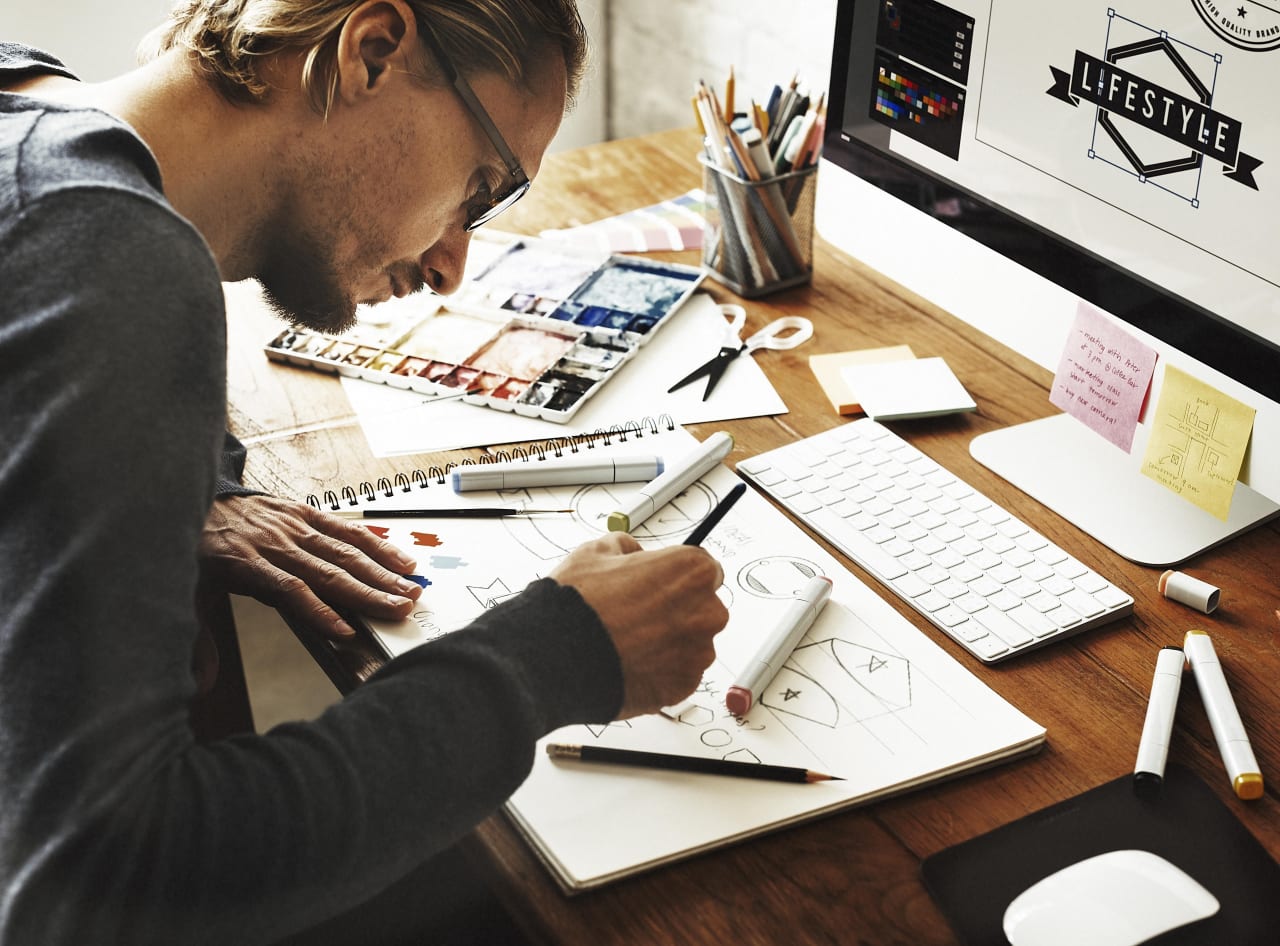 193 Bachelor's Degrees in Graphic Design 2023/2024
About Graphic Design Degrees
Pursuing a Bachelors in Graphic Design is a great choice for students who are interested in learning to create visual graphics and using that knowledge to pursue a rewarding career in the field. Students with an advanced degree in this area have access many more rewarding opportunities.

What is a Bachelor in Graphic Design? With courses in business practices, graphic design, visual strategies, and more, students enrolled in the program will develop design skills using various media. They also learn about marketing and communication methodologies to meet the creative and productivity demands of today's businesses. The bachelor's of graphic design degree program provides a strong foundation for creative professionals to develop a portfolio that highlights their practical and technical design skills in today's competitive industry.

The benefits of earning a degree in graphic design are many and diverse. In addition to being able to seek out higher paying opportunities, individuals are also able to control the growth and direction of their career within the public, private, and government sectors.

Depending on the institution, the cost and completion time for the program will vary. Anyone that is interested in earning a graphic design degree should contact different institutions directly for information about their costs, fees, and completion times.

Individuals that graduate from the program enjoy rewarding careers as design professionals in a variety of government, public, and private sector roles. In addition to working with businesses and organizations to enhance their brand and communications, graduates can also use their skills and to market their own projects and products.

Students interested in taking the industry by storm and learning more about graphic design should start exploring their options now. Thanks to the flexibility, convenience, and availability of online and campus based courses, students now have the opportunity to pursue a Bachelor of Graphic Design degree in a manner that accommodates their lifestyles. Click below to search for your program below and contact directly the admission office of the school of your choice by filling in the lead form.


Read more
Filters
Bachelor
BSc
BA
BBA
Design Studies
Graphic Design