Why Study Leisure & Tourism Management?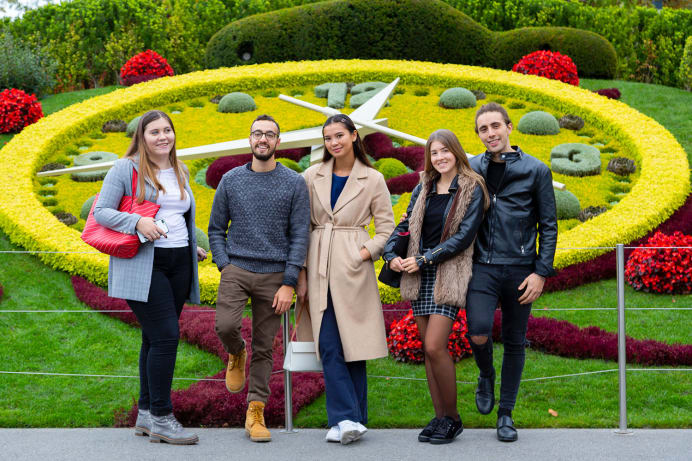 What is Leisure & Tourism Management?
Finance. Marketing. Accounting. Human Resources. These are among the subjects that immediately come to mind when we think of areas of specialization in business. But there are many more out-of-the-box options, as well. Leisure and tourism management falls into this category. Hospitality, leisure and tourism is a huge and growing industry comprising airlines, hotels, attractions, travel agencies, activity providers, shopping centers, cruises, attractions, destinations, tour operators and more.
Here's a closer look at five reasons to pursue studies in leisure and tourism management.
1. The tourism industry is booming
If you are looking for a career with abundant opportunities and appealing job security, look no further than the tourism industry. To say travel and tourism plays an important role in the global economy is an understatement. Forbes reported last year, "The travel and tourism sector grew more in 2018 than all other economic sectors but one, adding a record $8.8 trillion to the world's combined Gross Domestic Product – up from $8.3 trillion in 2017 - as well as 319 million new jobs."
2. You'll help people live better, fuller lives
Studying tourism may not cure cancer, but it can help make the world a better place in other ways. The ClaimCompass Blog proposes, "The benefits of traveling are not just a one-time thing: traveling changes you physically and psychologically." Specific benefits of traveling including increased physical activity, stress reduction and improved mental health, enhanced critical thinking skills, better understanding of other cultures, new perspectives on the world, a larger social network, and a greater appreciation for your home.
Tourism is not just a service economy; it's also an experience economy. Working in leisure and tourism management means you are not just helping people travel, but you're helping to create memorable and meaningful experiences for them in the process.
3. You'll get to see the world
Global tourism is especially robust in the 21st century. If you want to see the world, abundant opportunities to do so are a well-known industry perk. Whether you get a job abroad or take advantage of discounts offered to those who work in the business, you will find that working in leisure and tourism involves plenty of adventures of your own.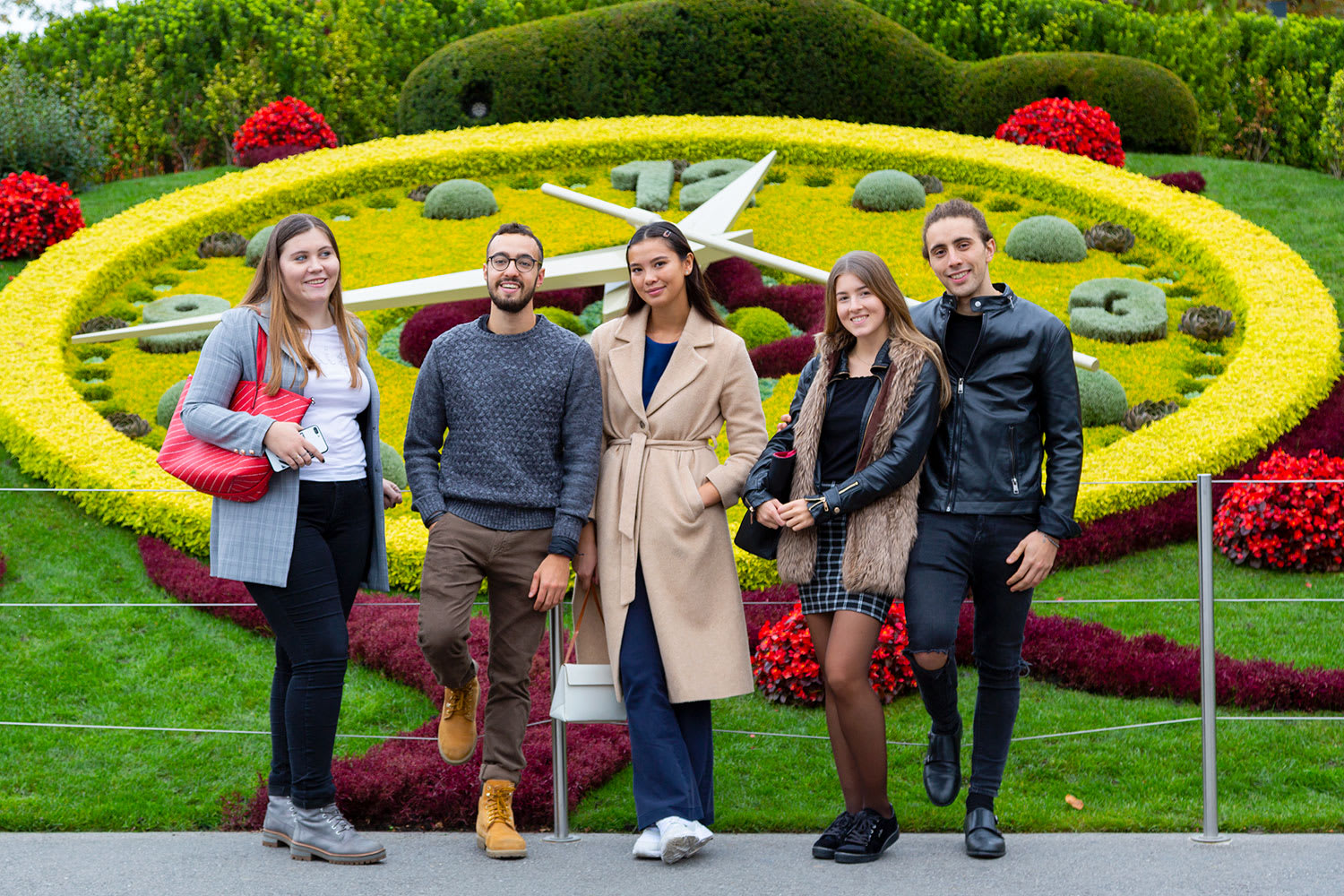 Leisure and tourism management experts can also expect to be well compensated for their expertise. CNBC recently rounded up seven travel jobs that pay over $100,000 (and offer free trips!), including travel publicists, luxury travel advisors, hotel managers, sales directors, creative directors and cruise ship directors.
4. It's challenging, too
The tourism industry isn't just big; it's also constantly changing and evolving. As such, it requires people not just with industry knowledge, skills and experience, but also with innovative mindsets. Success in leisure and tourism management depends on many factors, including critical thinking, keeping up with the latest knowledge and trends, and the ability to think on your feet.
At 2018's IMEX Policy Forum 2018, World Tourism and Travel Council (WTTC) president and CEO Gloria Guevara Manzo shared three of the sector's top concerns, including security and safety, crisis preparation and sustainability. Social media and reputation management, the decline of traditional travel agents, the sharing economy and peer-to-peer travel, voice search, and the dominance of Google in the online travel space are also emerging issues.
Perhaps there's no better example of the dynamic nature of the travel and leisure market than the impact of COVID-19, which has been described as its "worst shock since 9/11." Moody's Analytics chief economist Mark Zandi said, "[Travel is] on the front line of the fallout. It's the most directly and immediately impacted." The good news, according to Tourism Economics President Adam Sacks? "Travel globally is incredibly resilient. People's desire and need to travel outweigh their concerns fairly quickly."
5. EU Business School has the perfect degree
Now that we've established why leisure and tourism studies are a good idea, the next logical question is where should you study? EU Business School's Bachelor of Arts (BA) in Leisure & Tourism Management is a brilliant option. This three-year, seven-semester program is designed to help candidates learn the managerial skills, innovative thinking and business experience necessary to stand out in a crowded field.
Available in the diverse and cosmopolitan cities of Barcelona, Geneva, and Montreux with intercampus exchange options, the English-taught BA in Leisure & Tourism Management offers an ideal environment for understanding the industry and devising appropriate solutions for real-world scenarios.
The school's faculty includes not just highly experienced academics, but also consultants, entrepreneurs, and business leaders. All courses are taught by lecturers with much practical experience in their fields, and the teaching is interactive and personalized, preparing graduates with broad skill sets and entrepreneurial spirit.
Student Johanna Nevalainen decided to study at EU for their interactive approach to teaching; "The reason I chose to come to EU Business School was the hands-on experience and international environment the school provides."
Participants also have the opportunity to learn first-hand from industry leaders as part of the school's inspiring Learning from Leaders series. Recent guests include Kris Naudts, CEO of Culture Trip, and Stijn Christiaens, Co-Founder of data company Collibra, who shared their insights into building profitable, market-defining companies.
EU Business School student Emin Prguda said after the talk, "EU Business school offers a perfect environment for networking. You meet lots of interesting people - I even got to speak to one of the CEOs, which is something I would have never thought I would be able to do a year ago."
Leisure & tourism management is a uniquely exciting career path, and EU Business School's BA in Leisure & Tourism Management can help you gain a vital competitive edge.
Article written in association with EU Business School.
Find your perfect program
Use our search to find and compare programs from universities all over the world!
EU Business School

Joanna worked in higher education administration for many years at a leading research institution before becoming a full-time freelance writer. She lives in the beautiful White Mountains region of New Hampshire with her family.
Find a program in these categories