Why Study in the Czech Republic?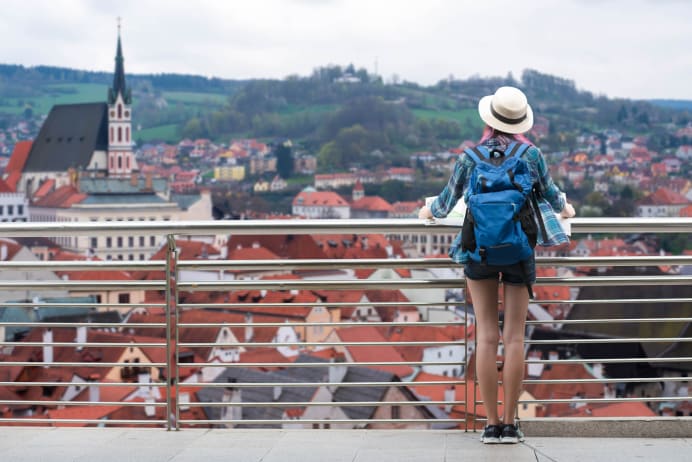 1. Quality of higher education
The Czech Republic is becoming an increasingly popular destination for international students thanks to the quality of higher education on offer. Lucie Durcová is part of the Study in the Czech Republic initiative, a program run by the Czech National Agency for International Education. She says, "We believe that the continual increase is caused by the good quality of offered programs and courses in combination with affordable living costs."
Czech universities rank among the best in the world and offer a wide range of study options, including undergraduate and postgraduate degrees, MBAs, short-term programs, and language courses. Schools also offer additional support for international students, helping you find the right programs and get the most out of your studies. Joseph John moved from India to study for a master's degree in business studies at Silesian University. When asked about his experience as an international student in the Czech Republic, Joseph says, "The university was so good at assisting with my needs. Silesian University provided me with the relevant program. Also, our professors are so good at teaching and also friendly. I'm having a memorable time."
A total of 18 Czech universities feature in the top 300 institutions in Central Europe, while three schools -- Charles University, Czech Technical University, and Masaryk University -- made it into the top 10 of the QS EECA, which ranks the best learning institutes in emerging Europe and Central Asia.
The nation's public universities play a vital role in research and development. Recent success stories include new treatments for cancer patients, as well as innovations in treating people living with haematological and urological diseases. A team working out of the Technical University of Liberec was also responsible for creating the Nanospider, an electrospinning system that produces nanofibres used in tissue engineering, drug delivery, cancer diagnosis, and air filtration systems.
EU funding is helping lay the foundations for more revolutionary discoveries in the near future, enabling Czech universities to build a network of research infrastructure, including high tech research centers. Academics and students from the country's best schools are now working together to develop new laser systems, biomedical materials, and complex mathematical models for use in the natural and medical sciences. Academics working at Czech Universities have also received international acclaim for their work in Egyptology, ecology, and evolutionary biology.
2. Value for money
Courses taught in the Czech Republic at public and state universities are free for students of all nationalities. However, you may need to pay an administration fee or fees for extending your study period. And if your Czech isn't up to scratch, you can enrol in a preparatory language course. These usually last from four to six weeks and are specially designed for international students in the Czech Republic.
But you don't have to become fluent in Czech to study in the Czech Republic. Many courses are taught in other languages, including English. In fact, students who want to study in English can choose from more than 1,000 programs, including degrees in economics, business, humanities, medicine, engineering, computing, and much more. Tuition fees for English-taught programs depend on where or what you study. Some courses are inexpensive, while places at the most prestigious schools cost around $22,355 per year. However, with such a wide range of study choices, you won't have any trouble finding a course that offers real value for money.
International students and researchers can also apply for full scholarships. They include the Josef Dobrovsky Fellowship, which is open to young researchers interested in the development of Czech language and culture. The Visegrad Fund Scholarship offers grants and fellowships for graduate students for up to one year, while government sponsorships cover the duration of a master's degree, plus a one-year language preparatory course.
3. Over 1,000 English-taught programs.
If you would prefer to take courses in English while on your study abroad program, then not to worry -- there are more than 1,000 programs in English in the Czech Republic. For example, Samil from Azerbaijan on his studies of Economics at the VŠB - Technical University of Ostrava explains how he was able to complete his studies in English while studying in a supportive environment in the Czech Republic:
"I studied Economics, but the University has a specific program designed just for foreign students for each Faculty so it is easy to find subjects taught in English," he says. "Quality of education is high and I had a positive experience with all my teachers as they were friendly, very knowledgeable and experienced. Most of the classes were full of international students and the teachers loved hearing about our different countries. Teachers loved to focus on international perspectives and often asked students what economics is like in their own countries."
4. Affordable living costs
The Czech Republic is an affordable place to live and study for students, especially when compared to other popular study destinations in Europe and the US. Rooms in a student dormitory start from just $150 a month, which usually includes utility bills and WiFi. If you are looking for a bit more space, then renting a private room in a shared house costs around $250 per month. Mature students or postgraduates can rent a one-bedroom apartment for $450 per month, although rents are higher in the capital Prague.
You should budget around $25 a month for travel costs, while a decent mobile contract is just $12. You can enjoy a meal out in a mid-range restaurant for $10 a person. A coffee or beer is just $1.40. Groceries are also very affordable. You could eat very well off $40-50 a week. In total, you will probably need between $500 to 750 to cover all your monthly living expenses.
International students can work during their studies, and having a part-time or summer job is common. This is a really good way to learn more about the culture, meet new people, and supplement your budget. You will also receive an International Student Identity Card (ISIC) after you enrol. Keep this on you at all times; it gets you discounts on food, leisure, and entertainment.
5. One of the safest countries
The Czech Republic is not only an affordable country to live in, it's also ranked as one of the safest. According to the Global Peace Index, the Czech Republic ranks in the top ten of the safest countries in the world. There are some commonalities among the safest countries in the world, such as their levels of wealth, social welfare, and education. Additionally, these countries have effective criminal justice systems, and the governments maintain very healthy relationships with their citizens.
This means international students, in one of the safest countries in the world, can travel, explore, and go on adventures without worrying too much about safety. You can share this good news with your parents who might be worried about sending you off to another country. Tell them the facts and you might find yourself booking a ticket sooner than you think!
6. A great student experience
In 2018 the Czech Republic's capital city Prague was voted as the fourth best student city in the world by QS students. Students praised this thriving city for its affordability, unique architecture, cultural centers, and excellent universities. They were also keen to point out that the beer is really cheap!
Brno, the country's second-largest city, also made it into the top 10 list, scoring highly in all the key indicators for student experience, including affordability, transport, tolerance, and inclusiveness. It also has a very large student population, which makes it really easy to make new friends.
International student Maria Ragozina, who has studied agricultural biotechnology in the Czech Republic and likes it so much she is staying for her master's, says, "I am one of those people who always look for a new experience and as a native Russian speaker, I was into exploring another Slavic language and European country traditions. Of course, the education system and the high level of studies were also important factors, so when I found out that the University of South Bohemia matches all my requirements, I didn´t hesitate. And when you add benefits like the beautiful city of České Budějovice and living you can afford, what else could you wish?"
"I am grateful to this country and its people for my great feeling of safety and confidence," she adds. "New places always means stress, but I always feel at ease here. There's easy, fast, and cheap travelling through all country and Europe too! Student life should include lots of adventures and joyful moments, studying in the Czech Republic allows me to live my life to the fullest! Even the city never stops surprising me too – it's historical but lively and surrounded by amazing countryside. Remember that good and quality education will allow you to find your dream job and it is an integral part of your future success!"
Meanwhile, Ashley George explains, "Prague is a city full of surprises. [...] I try to make every day in Prague a memorable experience. It would be too hard to choose one moment from three years of studying here. I spend most of my time in lectures, seminars or laboratories at the University. However, I make sure to explore the city every week, discovering hidden wonders each time. How often can one say that they live/study a few kilometres away from one of the world's largest castle and the scenic bridges across Vltava River?"
"Studying in the Czech Republic has made me more independent and confident when facing any challenges. The University prepared me to remain focused at all times and showed me a vision to pursue my academic and future career goals. Studying in the Czech Republic is one of the best decisions I have made, I cannot imagine another path or another place."
7. Excellent career opportunities for students and graduates
The Czech Republic has loads of job opportunities for students and graduates. For example, the Škoda Auto University has partnered with IBM to prepare its students for entering the job market after graduation. The IBM Academic Initiative Program offers internships and placements, where students benefit from one-to-one mentoring, career advice, and workshops designed to give them the skills needed in today's digital economy. All of the country's top schools offer similar programs with world-leading companies.
Following graduation, you can apply for a long-term residence visa. It lasts for nine months and gives you free access to the job market. Alternatively, you can use that time to start your own business. Earlier this year, SeedTable released details of more than 120 Czech startups to look at out for in 2020. They include Trisbee, a new cashless payment platform, and Socialbakers, a leading AI-powered social media marketing platform. The Czech Republic has also seen significant growth in its industrial, automotive, and aviation sectors, making it an ideal destination for aspiring engineers.
"So we know that it's not enough for us to simply encourage more people to study abroad. We also need to make sure that they can actually afford it," said former US first lady, Michelle Obama. Not only is the Czech Republic an affordable option for those interested in a study abroad experience, but it also provides high quality, innovative educational degree programs, many of them in English, in a country with a low cost of living in the heart of Europe. If you are looking to veer off the traditional path, and find your way on the road less traveled, then look no further than the Czech Republic...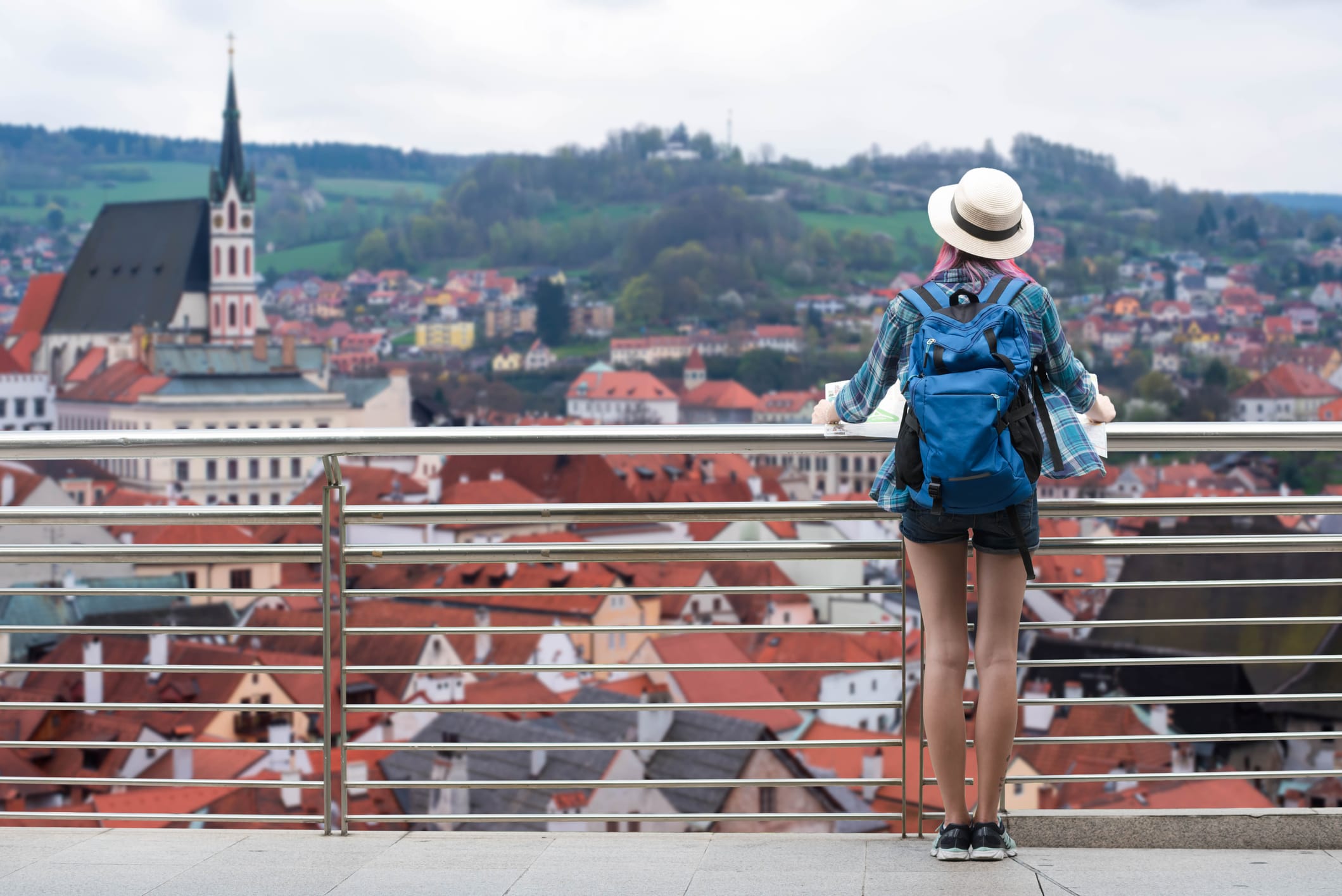 Find your perfect program
Use our search to find and compare programs from universities all over the world!
Czech Republic

After graduating with a degree in English literature and creative writing, Ashley worked as a bartender, insurance broker, and teacher. He became a full-time freelance writer in 2016. He lives and writes in Manchester, England.
Find a program in these categories