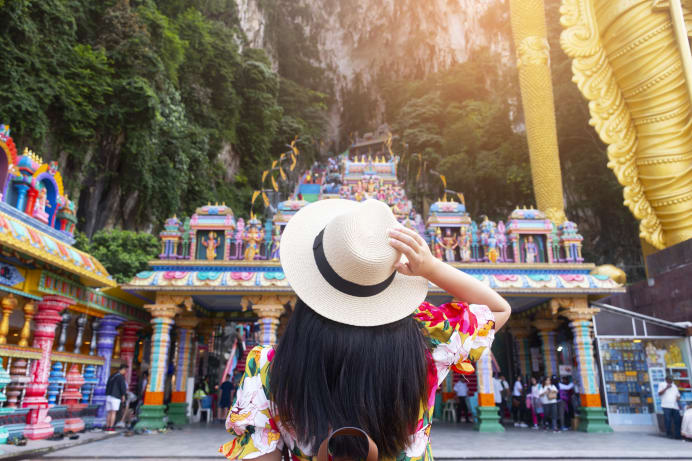 Exciting tech investments
Malaysia is a very exciting place for students interested in technology and innovation. Innovation founder Nesta writes, "Malaysia has experienced a remarkable growth journey, transitioning from a country dependent on primary commodities to its present-day knowledge and innovation-driven economy.
One company leading this movement is investment firm MAVCAP, which is investing very large sums into innovative Malaysian tech companies. Shahril Anas, MAVCAP's acting CEO, says, "There are many Malaysian start-ups and entrepreneurs that possess the potential and capabilities to weather the storm, with the necessary support. That is what venture capital firms should be here for."
MAVCAP is, at time of writing, investing in tech industries which have actually grown during the COVID-19 lockdown, including drone delivery services and e-commerce. It's also investing in two more exciting future industries: blockchain and cryptocurrency. Earlier this year Mavcap announced a new partnership with LuneX Ventures, a dedicated fund for investing in high-growth blockchain companies and cryptocurrency assets across the Asian market. It has already helped launch Blue Wallet, a secure platform for sending and receiving Bitcoin, and Propine Capital, a digital asset securities service which is starting to attract serious mainstream investors into cryptocurrency.
So why is MAVCAP willing to invest during a time of global economic uncertainty? "The environment has changed and all businesses must adapt," explains Chairman Datuk Noharuddin Nordin. "There are tremendous opportunities for venture capitalists who are smart and nimble enough to identify them. Now is not a time to retreat, but a time to refocus." This bold approach is great news for Malaysia's booming tech industry -- and therefore for prospective students looking to study and work in Malaysia.
It's a great place to start
This year, Startup Genome, a world-leading innovation research firm which identifies innovation hotspots and helps accelerate start-up economies, ranked Malaysia in the top 20 emerging ecosystems in the world. The Global Startup Ecosystem Report 2020 showed Malaysia's capital city, Kuala Lumpur, is an ideal place for startups and entrepreneurs. The report outlined three key benefits of opening a new business in Kuala Lumpur: low cost, lots of talent, and a high standard of living.
There's another secret to Kuala Lumpur's startup success - collaboration. Gopi Ganesalingam, Vice-Director of the Malaysia Digital Economy Corporation, explains, "If you look at the Silicon Valley, it thrives because it is part of an ecosystem with entrepreneurs desiring to help one another. It's happening in Malaysia now. If you take two rivals, iPay88 and GHL, they can sit at the same table, have a drink, and work together. And now these two companies are forming an ecosystem of other smaller companies. They're helping each other out in terms of mentorship, funding, and finding synergy."
Aerodyne is a shining example of what can happen to new businesses in Malaysia. Four years ago this robotics company employed just a handful of people and operated in two markets. Today, it has more than three hundred staff, serves 25 countries, is ranked number three in the world for its drone services, and has just raised another $30 million from new investors.
Quality education
Malaysia has some outstanding universities. For example, the University of Malaya is the country's oldest and most prestigious university. It was established in 1905 to solve a shortage of doctors and still maintains a leading medical school, while also offering undergraduate and postgraduate courses in many other disciplines, including economics, law, engineering, accountancy, linguistics, and education. The university has partnerships with several institutions across the globe and runs exchange programs for students who want to spend time in Australia, France, Japan, and the UK.
Diversity
Malaysia is a great place to met people from all over the world and experience life in a vibrant, multicultural society. Around 50% of the population is Malay, while the other half is made up of people from China, India, and many other nations. Malay is the official language of Malaysia, but English is widely spoken, especially in cities and on campuses. Many courses are taught in English.
Malaysia's landscape is just as diverse as its people. When you are not studying, you can visit iconic landmarks such as the Petronas Towers, the iconic twin skyscrapers in Kuala Lumpur that were the tallest buildings in the world until 2004. And you can take weekend trips to Malaysia's rainforests, mountain regions, tropical islands, or one of its four UNESCO World Heritage sites.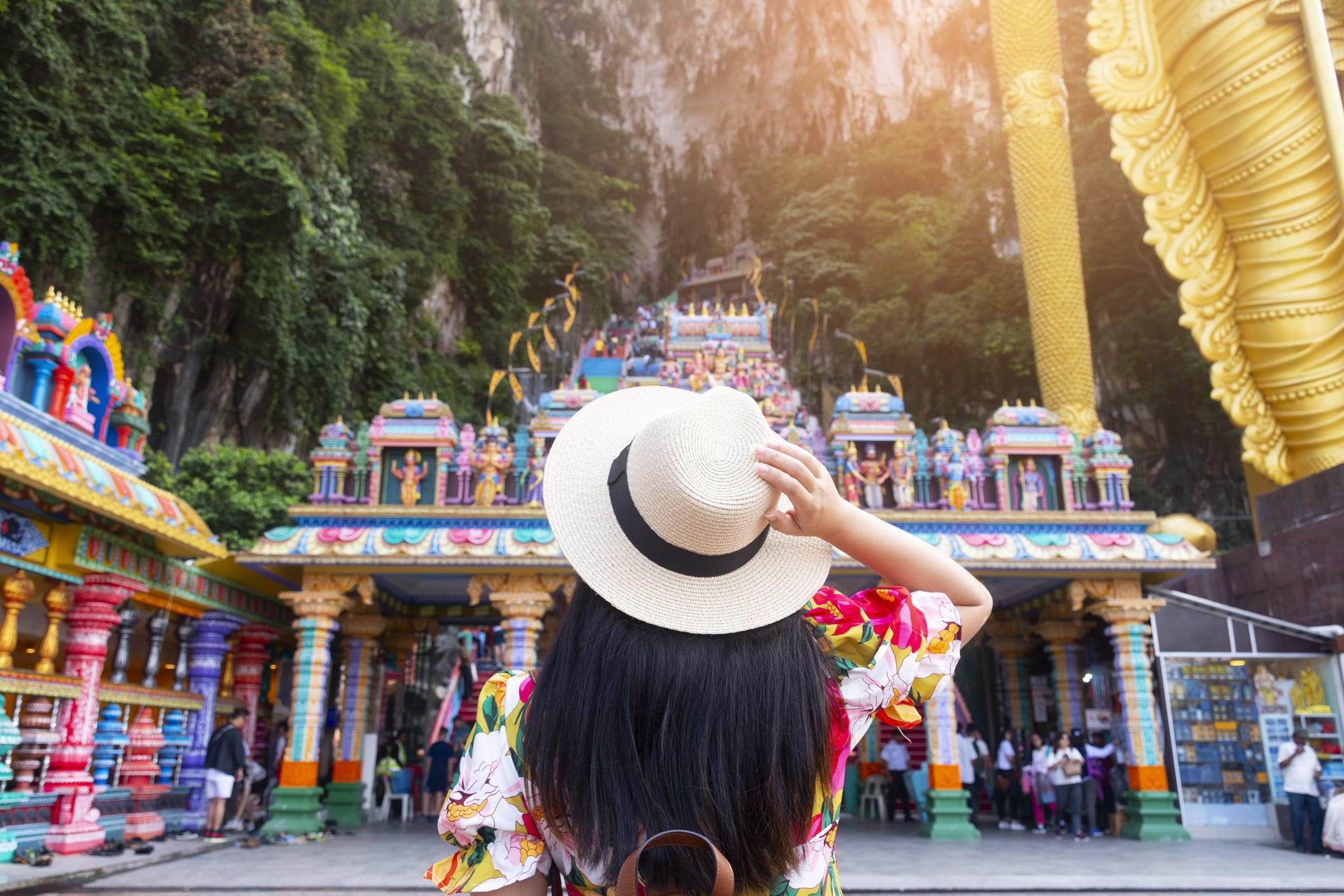 One of these four is Kinabalu Park. Located on the west coast of Sabah, this national park is home to 4,500 species of fauna, 326 types of bird, and around 100 mammal species!
An affordable place to learn and live
Kuala Lumpur is one of the most affordable cities in the world for students. Course fees at the city's universities are generally lower than many Europen and US schools, and students can live quite comfortably on a budget of around $500 month. That includes accommodation costs, which range from $75-$150 per month. What's more, students who can afford to pay a little bit more get lots of extra benefits. Finnish woman Assi Aspelund, who studied Wildlife Management at the Universiti Putra Malaysia, said, "I shared a three-bedroom apartment with my friend. It was 250€/month ($296) per person, that included a huge swimming pool, a gym, 24 h security, and other facilities."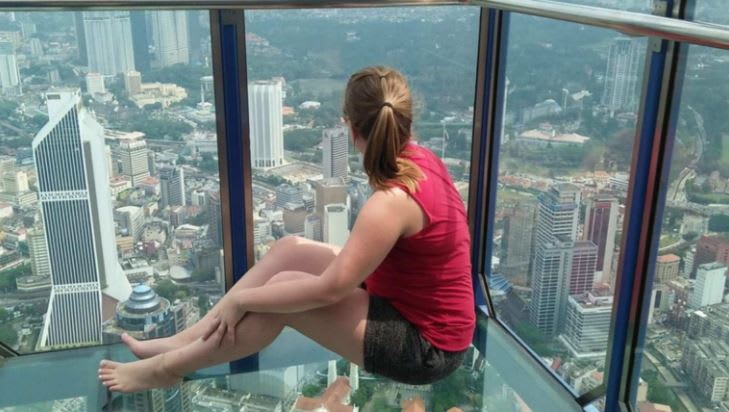 Monthly food and housekeeping costs come to around $220, and a good mobile phone package is available for as little as $10. Most student accommodation is within walking distance of the universities. If you do live further out, a monthly public transport pass is between $20-35. You will need medical insurance, but you can purchase comprehensive coverage for $125 a year or $12.50 a month. You can also enjoy a nice meal at a mid-range restaurant for $10 per person. Imported beer and wine are noticeably expensive; sticking to the domestic brands will save money.
Malaysia is a place where you can get a world-class education, meet new people from all over the world, and witness one of the most exciting periods of innovation in the country's history. It's no wonder why so many graduates look back on their time in Malaysia as a life-changing experience!
Find your perfect program
Use our search to find and compare programs from universities all over the world!
Malaysia

After graduating with a degree in English literature and creative writing, Ashley worked as a bartender, insurance broker, and teacher. He became a full-time freelance writer in 2016. He lives and writes in Manchester, England.
Find a program in these categories