Why Study in Central America?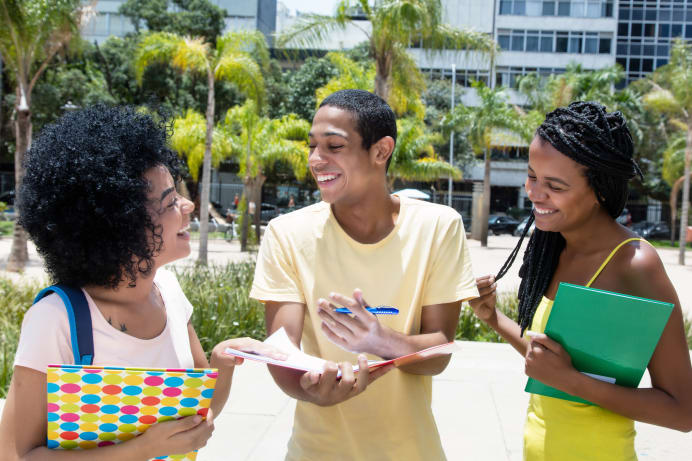 Central American countries are a popular destination for holidaymakers and backpackers -- and now an increasing number of international students are also making it their destination of choice. Many are drawn by affordable tuition fees and living costs, while others go looking for adventure and a chance to lose themselves in a new culture. For some, studying and working in Central America is their chance to preserve this uniquely beautiful region. Here are six of the best places to study in Central America.
Costa Rica
If you're looking for a real student adventure, Costa Rica is an excellent place to start. It has over 60 quality universities, including six of Central America's top schools according to the QS Latin America University Rankings. Moreover, two of the country's best schools, the University of Costa Rica and the National University of Costa Rica, made it into the 2018 QS World University Rankings.
The cost of living is relatively low; students can find accommodation for around (USD) $500 a month, while food, transport, and entertainment costs are also very affordable. Just be prepared to throw yourself into the local culture, and make sure you're ready to get out of your comfort zone; English is not commonly spoken (like all Central American nations, with the slight exception of Belize where it is not the official language, Spanish is the main language). But the good news is that Spanish is, as languages go at least, relatively easy to learn for English speakers.
Costa Ricans have a relaxed outlook on life. They also have a very casual relationship with time. For example, social events rarely start on time. This can take a little getting used to, especially if you're the kind of person who thrives on structure and routine.
Guatemala
Every year thousands of international students head to Guatemala to improve their Spanish. Foreign language classes last for around six weeks and cost about $200 a week. That often includes homestay accommodation, where your host family will be happy to introduce you to the culinary delights of Guatemala with some authentic home-cooked meals. If you decide to rent an apartment or private room, you can live very comfortably on $500/600 a month.
Guatemala is an ideal place to improve your Spanish. The local accents are clear, and don't include as many idiosyncrasies as dialects in other Spanish-speaking countries. Guatemalans also speak quite slowly, giving you plenty of time to figure out those verb conjugations and noun genders. Matthew Karsten spent three weeks at a language school in Guatemala. He said, "It's one of the best countries in the world to learn Spanish. Classes are inexpensive, and locals naturally speak slowly without using too much slang. My Spanish quickly improved, and I was able to communicate with my host family and locals."
Belize
Belize is one of the most affordable places to study in Central America (which is typically affordable in general anyway. This is especially true if you'd like to pursue a medical career. Tuition fees at the country's top medical school, the Central America Health Sciences University, start from $8,000 a year (tuition at a US medical school can range from around $37,000 to $62,000 per year). The Central America Health Sciences University is listed in the World Directory of Medical Schools, which is published by the World Health Organization (WHO). It's also fully recognized by the Educational Commission on Foreign Medical Graduates (ECFMG) and the United Kingdom's General Medical Council (GMC).
Students at the University of Belize pay as little as $700 a semester on tuition fees. Founded in 2000, the University of Belize offers a range of programs at the undergraduate and postgraduate levels. It has four main faculties, including Education and Arts, Management and Social Sciences, Science and Technology, and Health Work.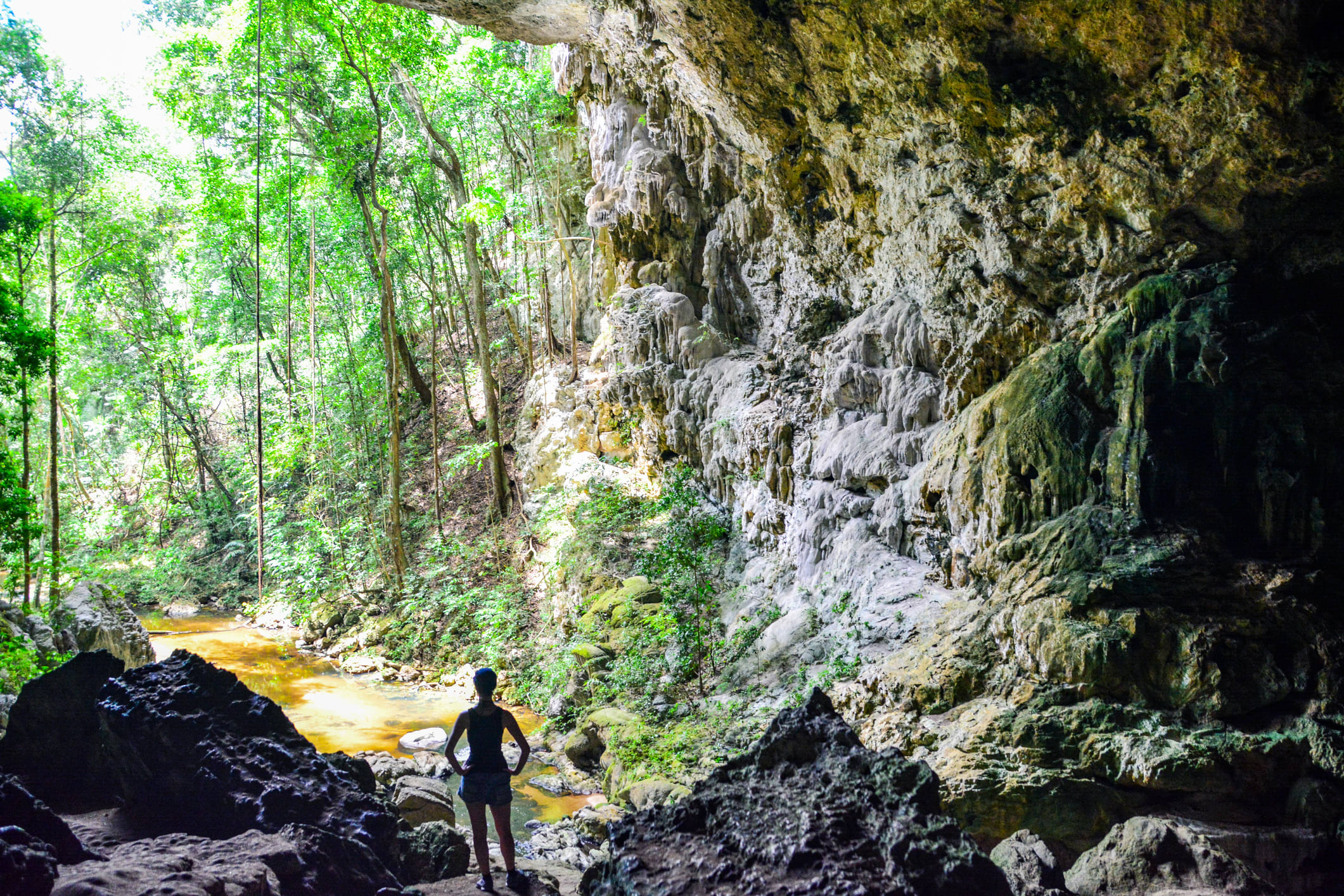 Panama
Panama has several excellent universities for students interested in engineering, business, and finance. It's also an up and coming destination for young people who want to start a career in ecology or sustainability.
Researchers from Panama's universities are currently working with visiting professors on several projects in the country's tropical forests. They include an initiative to protect rainforests from the effects of global warming, and efforts to preserve endangered species threatened by deforestation. Other projects are looking at hydroelectric energy infrastructure, and mitigating the negative consequences of population growth on the natural environment.
All public universities in Panama provide free education, even for international students. However, you will need to brush up on your Spanish before enrolling; few courses are taught in English or other languages. Applying for a student visa is straightforward, although the process can take up to three months. So start your application as early as possible.
El Salvador
El Salvador is another popular location for students with a passion for ecological and humanitarian issues. Despite El Salvador's abundance of water sources, more than 600,000 people have no access to clean drinking water. This is due to large-scale industrial pollution, and over-exploitation of resources. If things don't change course soon, experts think El Salvador will run out of drinking water within the next 80 years. Deforestation is another major threat, while unsustainable fishing practices are threatening marine biodiversity.
Students and academics from El Salvador's best schools are now working together to find solutions to these pressing issues. They include people like Ksenia Protcenko, chair of the student-led El Salvador Project. Its previous projects include building infrastructure to connect isolated communities to the wider economy and digging wells to provide a source of clean drinking water.
Mexico
Mexico -- which is not technically in Central America but often put in this geographical bracket -- is the USA's third-biggest trading partner, and the business capital of the region. This makes it a great place to study or build a successful business or network after you graduate.
In 2018, Mexican startups received over $170 million worth of investment from some of the biggest companies in the world, including Sequoia Capital and Goldman Sachs. Recent success stories include Clip, an innovative new mobile device that allows small businesses and independent traders to accept electronic and mobile payments.
Mexico's startup ecosystem has doubled in size for the last two years, with much of the growth concentrated in Mexico City. Around 81% of all foreign investment goes to entrepreneurs and startups in the capital city. Mexico City is also where you will find many of the country's best business and technical schools.
Central America is an exciting destination for international students with a sense of adventure or a real commitment to social issues. It's a place where you can also learn a new language, meet interesting and friendly people, and explore some of the most beautiful natural wonders in the world!
Find your perfect program
Use our search to find and compare programs from universities all over the world!
Costa Rica

After graduating with a degree in English literature and creative writing, Ashley worked as a bartender, insurance broker, and teacher. He became a full-time freelance writer in 2016. He lives and writes in Manchester, England.
Find a program in these categories