Why Study Climate Change in the South Pacific?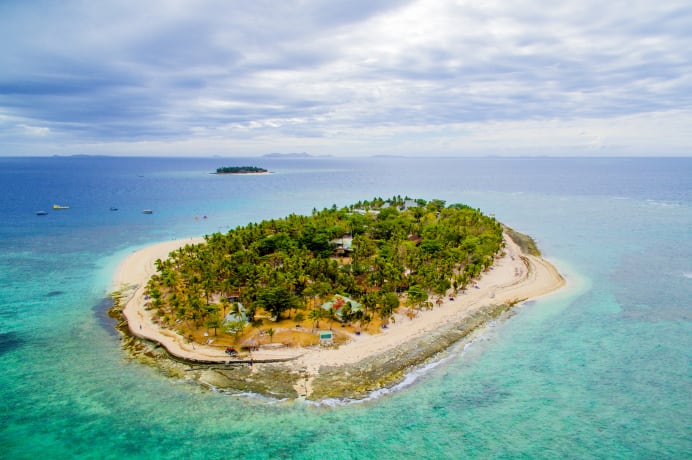 Low-lying island nations such as these will be hit "first and worst," according to the Marshall Islands' former president, Hilda Heine. "A two-degree Celsius increase could result in sea-level rise of over five meters over the coming centuries," Heine told the COP23 climate summit in 2017. "Only by limiting warming to below 1.5 degrees Celsius will sea-level rise be kept under one meter in the long run – vital to a nation no more than two meters in elevation and vital to all people around the world who live on the coast."
Looking for climate crisis solutions
Islanders are increasingly resigned to the need to elevate existing land and construct 'artificial islands' if their community and way of life are to enjoy continuity. But these steps are complex, expensive, and far from ideal in the first place. Heine's chief secretary and advisor referred to the idea as the "ultimate last defense… to keep our heads above water."
"We don't just select to live on certain islands," Heine told National Geographic. "Everybody lives in their island because that's where they belong to. Moving from one island to another is not a straight move. It's not just so simple."
Siliga Kofe, the chief of Tuvalu's capital Funafuti, explains: "There's nowhere else in Tuvalu to go to, to escape from the sea-level rise. Going overseas, relocating abroad, would cause a lot of problems: we'd lose our identity as a people; we'd lose our language, our culture; we will be merged into another country. We have a 200-mile exclusive economic zone, which is a source of a lot of money for Tuvalu because of the tuna fishing."
The risk across much of the South Pacific is not just of the physical effort of survival nor the inevitable damage to ancient ancestral ties that reconstruction or relocation will involve. The decline of conditions by any degree can lead to increased poverty, crime, health crises, and other socio-political instability.
In fact, the South Pacific represents a microcosm of the threats faced worldwide as the climate crisis worsens. But that also makes the region a pinnacle of hope.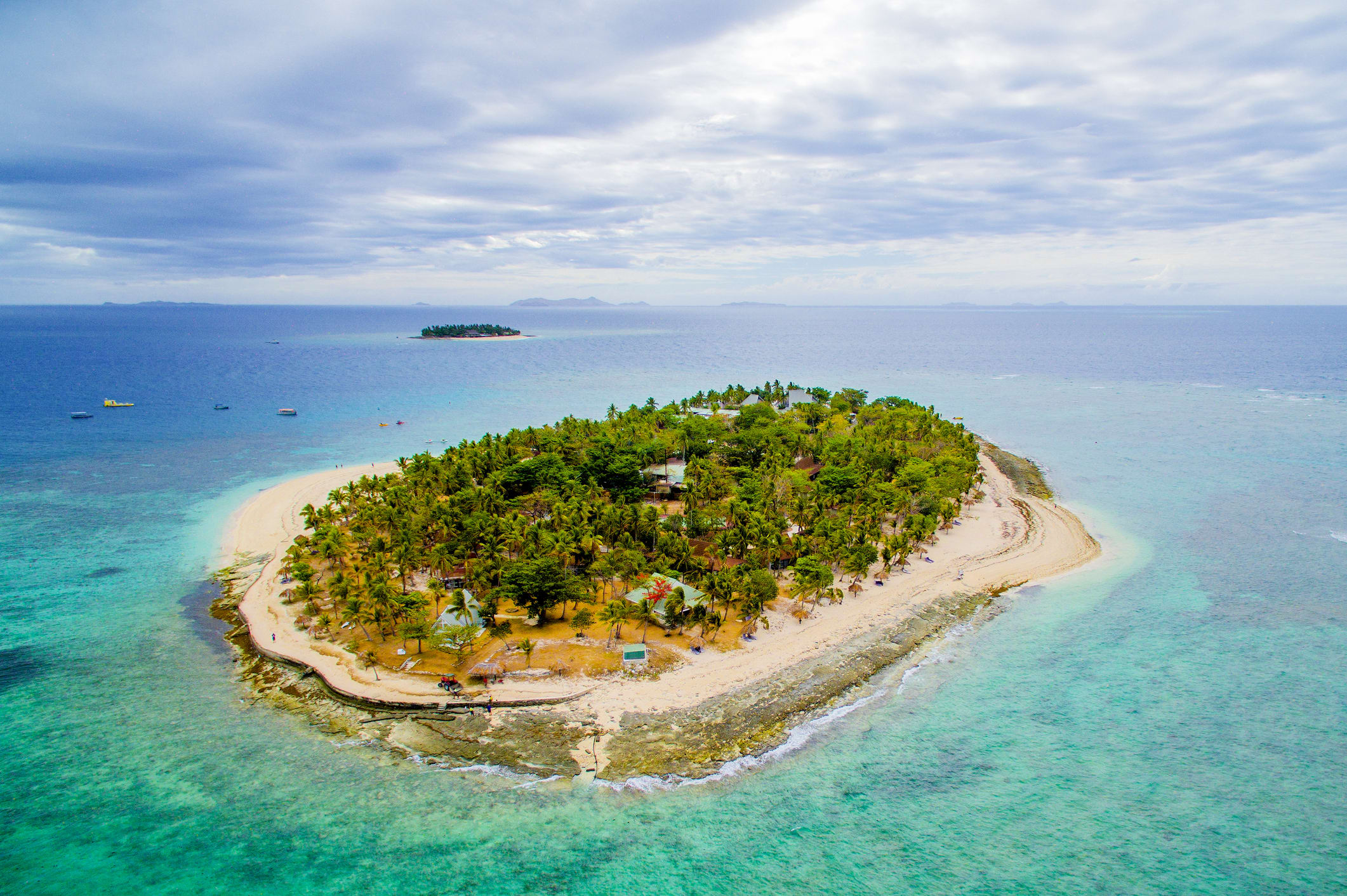 Lessons learned
Pacific Islanders are becoming adept at combining traditional and cutting-edge techniques to innovate climate adaptation strategies. The world watches and learns as the climate crisis hits this region "first and worst." Observers include academics, world leaders, and citizens of coastal Australia, where erosion, high tides, and flooding are already a fact of life.
In fact, Pacific Islanders have lived face-to-face with dramatic environmental conditions for millennia. Responses include 'climate-smart' agriculture that works in symbiosis with the local ecosystem, including drought-tolerant crops, using seaweed to enrich soil, using palm fronds as natural shade, and planting vegetation to counter coastal flooding and erosion.
These experiences and the immediacy of the challenges now faced make the South Pacific the ideal spot to study climate change. The knowledge already learned and developed within the region is world-leading. Studying the environment and the knock-on effects of global warming in the Pacific Islands involves first-hand observation and immediately applicable solutions, as well as vital – and internationally pertinent – long-term modeling.
As Enele Sopoaga, former prime minister of Tuvalu, puts it: "Save Tuvalu to save the world."
The Pacific Centre for Environment and Sustainable Development (PaCE-SD) opened in Fiji to specifically address the impact of climate change. The center exists at the heart of a network of CSO, NGO, government, and education partners, working on a local, regional, and international scale to develop solutions to prevent irreversible environmental change. And it is a center of excellence for the study of climate change.
The University of the South Pacific
The University of the South Pacific (USP) established PaCE-SD as part of the school's 1999 strategic plan to:
Train future climate leaders;
Conduct integrated studies of climate change and sustainable development;
Promote science policy and project development involvement among governments, regional partners, and the university;
Enhance local knowledge systems, and;
Coordinate, stimulate, catalyze, and deliver environmental teaching, research, and consultancy.
At the heart of this inspiring enterprise is USP's Postgraduate Diploma in Climate Change, which can be studied at one of the university's 14 campuses in different South Pacific island nations -- or from anywhere in the world, using the online option.
You can pursue the diploma through three coursework-based paths: science, disaster and resilience, or adaptation and management. USP also offers master's and PhD degrees for a more research-oriented study experience.
USP's programs are internationally recognized and accredited and, this summer, the school became a member of Pacific GIS Remote Sensing Council. This organization guides the development of geospatial technologies and knowledge through networking and conferences. A student bursary scheme offers economic assistance to students in a position of financial hardship.
Study at the heart of the matter
As the world's largest ocean, the Pacific offers a glimpse of a uniquely vast marine life ecosystem. Pacific cultures are like no others on Earth, and students live and work alongside local academics and professionals if they choose to study on campus. On-site or online, students value USP's relationship with regional partners, including WWF-Pacific, Secretariat of the Pacific Regional Environment Programme, and GIZ.
"We work both at the community level and with the governments who are in charge of implementing climate change policy," explains Prof. Elisabeth A. Holland. "Sustainable development – and making sure that it's climate-resilient sustainable development – is critical to the future of these small island states."
"We need ideas, borne in Pacific minds and backed by science that can transform humanity's relationship with the ocean and marine life," says Fiji's Prime Minister Hon Josaia Voreqe Bainimarama, responding to USP's new scholarship partnership with the University of Bergen (UiB) in Norway.
The University of the South Pacific is waiting for yet more local and international talents to deliver engagement, ideas, and energy to a program that literally seeks to save the world – starting with its paradise location. After all, the world needs big thinkers and big dreamers right now.
"USP has molded me over the years to be the best I can be," says graduate Losalini Banuve, "and has taught me a lifelong lesson that until I spread my wings, I will not know far I can fly!"
See what you can do for the South Pacific -- and your planet.
Article written in association with the University of the South Pacific.
Find a program in these categories