Why Student Debt Concerns Everybody
Oct 23, 2018
Education

International News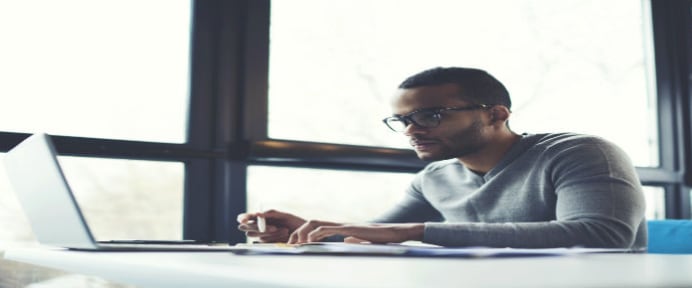 "Student loans are the only consumer debt segment with continuous cumulative growth since the Great Recession, with an almost 157 percent surge over the last 11 years," suggests a recent Bloomberg Businessweek article. Even more alarmingly, with looming increases in tuition and borrowing costs, experts say it may only get worse. And while we often think of college debt in terms of its crippling effect on students, the reality is that its impact extends much further than that.
Here's a closer look at why everyone should be concerned about student debt, along with a few things that can help lighten the load.
The 'Monster in the Closet'
While the concept of the "starving student" is a common one, the reality is that students don't leave behind their debt when they graduate. Rather, it stays with them as they progress through subsequent phases of life.
Daniel Strong, who together with his wife owes more than $350,000 for undergraduate and graduate degrees recently told CNBC, "The huge monster in the closet for me are these loans that keep getting bigger and bigger...It's so stressful to think about the fact that you're probably going to have to work until you drop dead at work because of your student loans."
The Strong family is far from alone. "The country's outstanding student loan balance is projected to swell to $2 trillion by 2022, and experts say a large portion of it is unlikely to ever be repaid; nearly a quarter of student loan borrowers are currently in a state of delinquency or default. Because of these loans, many Americans are unable to buy houses and cars, start businesses and families, save or invest," concludes CNBC.
While these may primarily seem like Millennial problems, the phenomenon transcends generational borders. Gen X-ers and Baby Boomers are also feeling the pressure. In fact, 44 percent and 48 percent of Gen X-ers and Boomers, respectively, who have student loans declare that their overall levels of household debt are "a major problem."
And while student debt is widespread, the reality is that some groups struggle more with debt than others making it a more nuanced issue.
"The people having the hardest time repaying their student loans are not graduates with six-figure debt, rather they are borrowers who took out a fraction of that amount, attended for-profit or community colleges, and never earned a degree...That burden is largely borne by low-income students whose families lack the resources to help them cover the debt and those who attend for-profit colleges," says The Washington Post of the findings of the White House's 2016 report, "Investing in Higher Education: Benefits, Challenges, and the State of Student Debt."
The impact on the economy is also profound. Financial resource management specialist Barbara O'Neill told Business Insider, "There's a lot of business activity that isn't taking place. [...] It's a drag on the economy because purchases aren't being made. It's probably dragging down our GDP."
Meanwhile, these debts -- along with the programs introduced to help borrowers manage them -- can be a hit to taxpayers.
But There Is A Bright Side
While there's no denying that student loan debt is a huge problem, there is an eventual upside, according to the White House report. "The main macroeconomic impact of student loans, particularly over the longer run, is through the boost to output and productivity from a more educated workforce," it proposes.
Specifically, college degrees lead to higher earnings, better career progression, lower unemployment, and increased tax revenues -- all of which are boons to the economy.
Not to mention that help is available for those who need it. Consider a new series of debt clinics started by the American Federation of Teachers (AFT) aimed at helping people overcome the financial burdens of student loans.
"The AFT is fighting on the front lines -- warning students and their families about the risks of predatory behaviors by servicers, lenders and for-profit educational providers, educating them on repayment options and cultivating a new generation of activists who have the potential to halt this national student debt epidemic," explains the New York Times.
Increased awareness about student debt and financial aid planning can also help students and their families make smarter college loan-related decisions moving forward.
And, already, mindsets are changing. While college degrees are still highly valued, a recent survey revealed that not only are parents thinking twice about taking out large students loans, but they're also losing less sleep over college costs.

To find ways you can save on tuition, read here.

Joanna worked in higher education administration for many years at a leading research institution before becoming a full-time freelance writer. She lives in the beautiful White Mountains region of New Hampshire with her family.
Find a program in these categories