Why Do We Call Them Community Colleges?

Sometimes called junior colleges, community colleges offer two-year degrees that can provide less expensive pathways to four-year degrees.
The 1,167 community colleges in the US enroll over 12 million students, and offer a variety of options and services to undergraduates.
From open access to postsecondary education, preparation for a four-year degree, workforce development, and a variety of non-credit programs, community colleges serve the greater good of, well, the community.
Let's take a closer look at what community colleges do—and why they're called community colleges.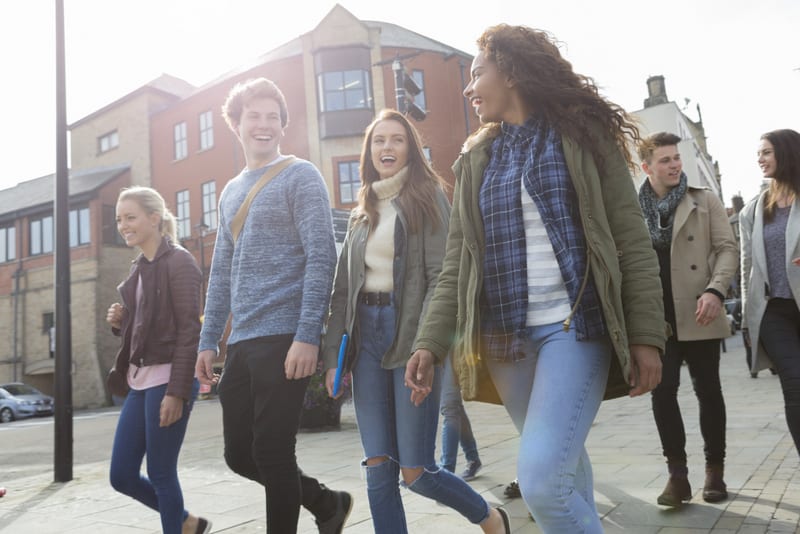 1. Community
Obvious, but critical to their purpose, community colleges are here to serve the community. They make higher education accessible to everyone. As such, many of them are commuter schools.
Students live at home, probably work, and attend classes as they fit their schedules. Students range in age from recent high school graduates looking for an affordable head start on their undergraduate degrees (see #4) to working adults looking to enrich their education or go back to earn a degree, to older adults looking to gain a skill.
They often reflect the culture of their surroundings. Urban community colleges tend to be smaller—with lots of campuses around the city. Rural ones tend to be larger, with a broad geographical reach and range of courses available.
Another way community colleges serve the community? They often partner with local businesses to offer necessary programs for their students—who often become local talent in the workforce.
2. Diversity
The community college population tends to have a wide range of ages and varied life and work experiences. You will have the opportunity to interact with people with whom you wouldn't ordinarily meet at a traditional four-year school. Remember, 'community' colleges serve more than their immediate local - and many are now expanding into international education for both preparatory and traditional students from abroad.
Also different? Your classmates will have other things going on in their lives besides college—like family, jobs, personal businesses, and life situations.
3. Small classes
Compared to a larger university, you can get to know your professors well. Instead of taking your general education requirements in large lecture halls, where you're probably not more than a number, you'll be in small, interactive classes of 20 students or less.
In small classes, you're forced to interact with not just your professors, but also your peers, which as you know, are quite a diverse bunch (see #2).
Another plus? Your classes are taught by professors and adjunct faculty, not graduate students. You are working with people who want to be educators, not just working with people working towards their own research and degree.
4. Affordability
Public and private universities are markedly more expensive than community colleges.
Face it—you will probably spend the first two years of your undergraduate career taking general education courses. You can spend a significant amount of cash at any public or private four-year school, or you can save a considerable amount of money taking your general education courses at a community college and then transferring the credit to a four-year school of your choice.
Another nice feature about paying for community college? You can pay as you go, which isn't something you can easily do at any four-year school. You can make monthly payments without interest, and finish your first two years of school debt free.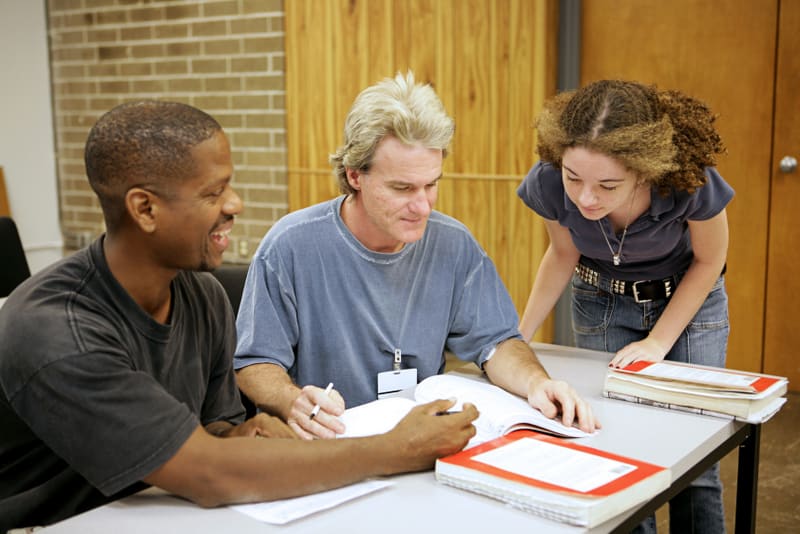 5. Second Chances
Didn't get into your dream school? Maybe you didn't' go to college right away and wish you had? Didn't work hard enough in high school?
Community college can give you that second chance, even if you don't plan on pursuing a four-year degree.
Bottom line? Community college makes higher education accessible to you, whatever your story, whatever your mistakes, whatever your background.
If you want to work towards those general education credits, you can. If you want to transfer credits, you can. If you want to apply yourself and work towards a certification, you can. If you want to broaden your horizons, community college gives you that option.
And that's what it's all about.