What To Consider If You Want To Find A Job In Your Adoptive Country
Nov 5, 2018
Education

Study Abroad

Student Tips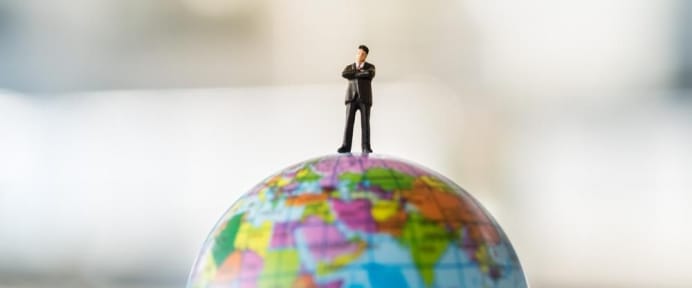 Studying abroad? Ever think about what it might be like to stay or return after graduation and work there? The thought tempts many and it's possible to do.
Working in your adoptive country not only gives you the chance to gain valuable work experience abroad, it shows you are a person who cares about other cultures, people, languages and customs. It shows you want to learn more about the world and how you fit into it.
If you have been studying in your host country for at least a year, have built a life and friends there and consider it your home away from home, seeking employment in your host country may not be such a bad idea.
Ask yourself these questions before you decide to make the commitment...
What's the employment situation at home versus my host country?
Employment rates in your field of study will vary a bit in your host country and your home country. Do some research and find out how in-demand majors in your field are. Need some guidance? Nearly everywhere has some national department which maintains labor statistics. In the US, it's the Bureau of Labor Statistics. In the UK, it's the Office for National Statistics. Look it up online and if you have no luck there, ask for some help from your home and host universities.
Also consider salaries in your field at home and abroad. Different countries and cultures may value your field in different ways, to your betterment -- and sometimes to your detriment. Ask around and get some guidance before you commit.
How easy is it to get a visa?
As visas guidelines continue to shift in the UK and the US, securing one in your host country may be a bit complicated.
Typically, if your employer sponsors you, you have a better chance of securing a visa than not. Some countries also require that you study for your entire degree -- not just a semester or even a year -- to qualify for a work visa.
Make sure you do your homework before you start the process and get some help determining the visa requirements and whether you qualify for them or not.
Check out some of the easiest places to get a visa.
Do I have a network of people ready to help me?
Even if you did not study abroad but want the opportunity, tap into any network that might help you. If you did study abroad, these networks will be broader. Make sure you make contact and keep contact. See if your alma mater has a global alumni network.
Don't forget to reach out to your network of friends, family, and colleagues, too. You never know if someone has a contact at an international company.
Make sure you have your professional social media sites updated, too, like LinkedIn, so companies know you are open to international work.
If you still can't find anything, consider looking into signing up with an international recruiter. You might just get the contact that you need!
What can I offer that a citizen of my host country cannot?
You need to show international companies that hiring you is worth it for them. In addition to world language skills, you also need to showcase your ability to adapt to new environments and your intercultural skills.
Let potential employers that you want to move to their country, that you will pay your moving expenses, and that you are the perfect candidate for their company or organization. Don't just tell them. Show them.
What skills do you possess that add value to a foreign workplace? Is it your multilingualism? Or your expertise in a certain area? Wanting to work abroad and having the skills to do it are two different things.
Need some help? Contact a career counselor at your school and explain your plans. They will give you some advice that will help you fly!