What Students Should Know About the SAT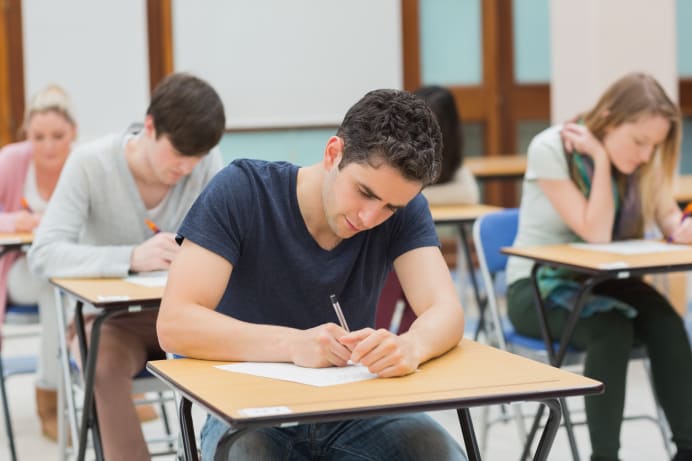 What is the SAT?
First things first, let's dig into what the SAT actually is. The SAT is an entrance exam used by most colleges and universities in the USA to make admissions decisions. Universities use the data supplied by applicants' test scores to create a tool to measure applicants' readiness for higher education. In addition to using SAT scores, admissions officers will also look at a student's grade point average (GPA), classes taken during high school, letters of recommendation, personal essays, extracurricular activities, and admissions interviews if applicable. These pieces of information create an admissions package, which allows the admissions department to get a good picture of the student, and determine if they will be a good fit for their university.
Students who are planning to attend college should think about taking the exam during their junior or senior year of high school. The SAT is "offered nationally every year in August, October, November, December, March, May, and June." Therefore, students should plan to leave enough time between their exam date and college admissions due dates, in case they would like to retake the test to try for a different score. When a student takes the SAT, they can expect to spend three hours on the exam, or three hours and fifty minutes if including the essay portion.
What do scores mean?
The SAT is divided into two sections: mathematics and evidence-based reading and writing. There is also an optional essay section. Each section is graded individually, with a score being assigned of between 200-800 points. Therefore, the highest score you can receive on the exam is 1600, with the average score being 1060. Students who take the essay will get a separate score for that section.
How can students study to earn better scores?
Achieving a high SAT score can help boost an applicant's chances of earning a spot in their dream program. Therefore, if a student earns a score that's less than what they desire, they can try again. Between tries, studying can help improve scores. There are various study and tutoring programs students can sign up for to help improve their testing practices, and hopefully their score.
How does the SAT work?
Sometimes just understanding how an exam works can help alleviate nerves or test jitters. Students who would like to take the SAT will need to register in advance and pay a registration fee. Then, on the day of their exam, students will take their test at a designated testing location. This may have changed in the student's area based upon mandates for managing the COVID-19 pandemic. Students will have approximately three hours to complete the exam, and then will receive their test scores 4-5 weeks after the exam
SAT versus ACT
Students who feel the SAT isn't right for them can consider taking the ACT instead, as most colleges will take both. For students who are particularly strong in science, the ACT might be the better choice. Students should take some time to review practice exams for both test styles to determine which is best for them.
What international students should know about the SAT
The SATs are still a requirement for international students thinking about studying in the USA. Most international students find the SAT to be the better of the two tests. For students who have English as a second language, the verbal and written sections count for half of the test, and there are no longer obscure words tested. International students should note and be prepared for all sections having an emphasis on reading comprehension, including the mathematics section. Practice exams and questions can help prepare international students for navigating the test.
Getting prepared for the exam
Finally, students should think about what they need to do to get ready for the exam. First, study their prospective university's website to determine exactly what their requirements are for admissions. For example, international students may find a university doesn't require the SAT, but instead will ask a student to take an English proficiency exam instead. If the student's dream school doesn't take the SAT, they should know which exam they should take, or what score they need for admissions into their university or program. Staying organized can help students remember which schools require what for admissions, as it can vary greatly.
Planning ahead will help the student get prepared for the exam. Once a date has been set for the exam, planning a study schedule, complete with practice exams can help students gain confidence and build their test-taking skills. Jacob Harrison, a high school student from Florida who studied hard and took many SAT practice tests, recently earned a perfect score of 1600 on the SAT, a feat achieved by under one percent of the 1.7 million students who take the test every year! "I was shocked, I showed my friend because I was walking to school," he said. "We both kind of freaked out for a second and then ran to class."
The SAT is just a component of a university admissions process. It is an important step towards earning admission to university -- but not the end-all-be-all for students. Planning ahead, studying, and practice tests can make all the difference when it comes to earning a good score on the exam.

Chelsea is a Student Affairs expatriate, who now works as a freelance writer and editor. She homesteads in a small town in rural Maine, USA. She enjoys hiking, fishing, cooking, reading, all things Laura Ingalls Wilder, spending time with her family, and chasing her black lab puppy, Cash.