What Student Athletes Should Do During the Pandemic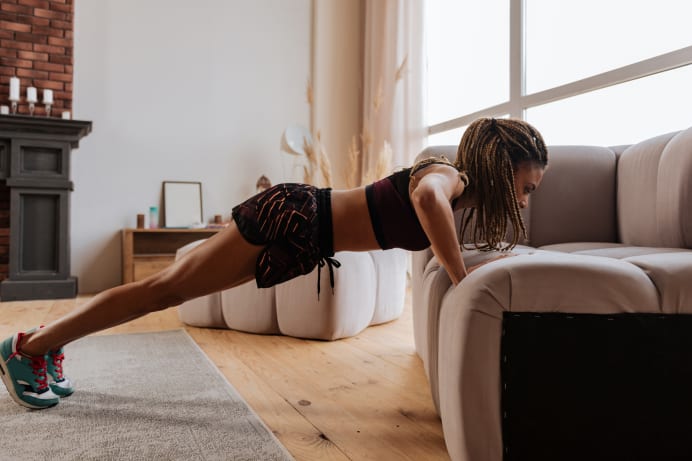 Dreams on hold
After finishing his senior year with career-high stats, high-school basketball star Vernon Fraley, who has "always dreamed [of] playing on the biggest stage," couldn't wait to start touring college campuses. He had offers from Brevard College and St. Andrews University in North Carolina, and was set for tours of William Peace University and Mary Baldwin University in Virginia. Like many other young athletes looking forward to a college basketball career, Fraley was stuck in limbo due to the Covid-19 outbreak, before in the past few days committing to study and play basketball at Mary Baldwin University, giving hope to athletes in these tough times!
Others, like Darien Long from Rolesville High School, were agonizingly close to securing their dream place before the shutdown happened. "I just left an official visit from N.C. Wesleyan," said Long. "I decided to commit to them the next morning, and I called Coach John Thompson." But with Wesleyan now on lockdown, they can no longer send out letters of intent to student-athletes.
Thankfully, colleges are coming up with innovative new ways to keep their admissions process rolling. Coach David Doino from Averett University is providing virtual tours of campus sporting facilities using his phone. He's also arranging Skype chats between students and professors to address any academic concerns. And for students who've already made their decision, this extended period of self-isolation is a chance to work on their game and cultivate a mental toughness that defines the world's top athletes.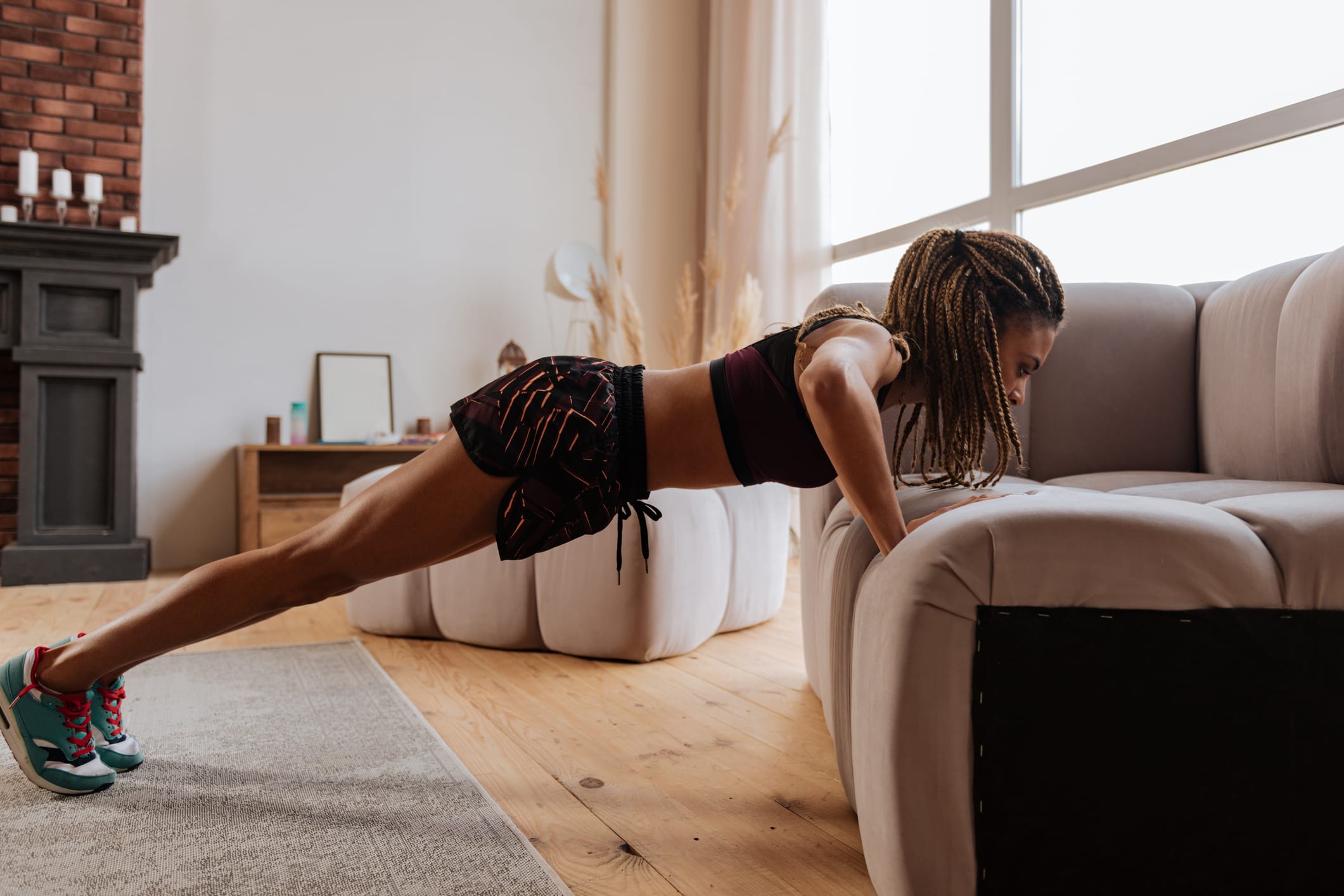 When asked how he was playing the waiting game, Darien Long said, "I've been personally staying in shape and working on my jump shot. I'm staying active. I'm just waiting for this whole thing to blow over so I can sign."
But the shutdown still presents plenty of potential problems for would-be freshmen. As of now, there is no set target for reopening colleges or restarting the sporting seasons. However, schools will likely start running smaller classes before they feel comfortable enough to deal with the physical contact and larger gatherings associated with college sports.
Alternatively, they may provide only online classes for the first few weeks of the new academic year. Either way, students on athletic scholarships could be left in a frustrating situation. Not only may they miss out on doing what they love most -- playing sport -- but they could be denied the chance to feel part of a team and community. At the moment, there are only two ways of dealing with this problem: patience and a positive mindset. As sports psychologist Craig Cypher writes, this is a unique opportunity to develop a winning mentality. He explains, "Whether it's utilizing imagery and visualization to continue to get "mental reps," or taking time to write down and document your goals for the future, this can be an excellent time to get better and stronger mentally."
And then there's the financial impact. Like the vast majority of other industries, college sports are facing a financial shortfall over the next few months and some schools could trim budgets. But help is on the way! The National Collegiate Athletic Association (NCAA) recently called in a $225 million insurance policy for lost revenues, which was then distributed to colleges to support new and existing athletes. The NCAA is also in discussions to raise more funds through government-backed loans, further raising hope for the continued prosperity of college sports.
How colleges are helping students through lockdown
The Virginia Commonwealth University (VCU) team was traveling to a tournament in Florida when its season came to an abrupt end. Shortly after, the university lacrosse team found out all future games were suspended due to Covid-19. Like many other student and professional athletes, the team faces the prospect of a lost season. And with little idea as to when things might start up again, many athletes are devastated.
Folsom High baseball player Chris Catalano says, "[I'm] Completely heartbroken. My team and I have worked so hard all year to get to where we are, and we had our chances at a section championship taken away from us. I understand why, but the whole situation is awful."
Following the short-term shock, college athletes are now coming to terms with life without sport, which often means a life with far less structure. Justin Sorokowski, a finance major at VCU, pitches for the university's baseball team. He says, "I'm used to having my whole life planned out. Now I'm scratching, trying to find things to do."
To help students cope with the lockdown, colleges are staying in touch with their athletes via email and Skype. And in strange times like this, these small gestures are helping students feel connected. "The support we have been getting is amazing," says VCU lacrosse player Keiran McTavish said. "It shows you how much support student-athletes have."
The coaching staff at Middle Tennessee State University are using video chat and social media to oversee individual training and nutrition programs for their star athletes. And students who need hands-on rehab are allocated a specific time to attend the college gym, where they are also tested for any signs of the novel coronavirus. And for the majority of college athletes who can't get to the gym, fitness manager Alice Adams has created several virtual resources for students, including a series of YouTube videos with daily workout goals and targets. The diverse training programs improve body strength and cardio performance with squats, lunges, pushups, mountain climbers, and planking exercises.
How everyone else is coping with lockdown
But this lockdown isn't just affecting sports for elite college athletes. Every week during the academic year, thousands of students get together to play sports for fun. And many continue playing recreational sports through the summer. In fact, for many people, sport is a central part of their social life, as well as an important way to maintain both physical and mental wellbeing.
Sitka High School junior Jojo Rock is a keen softball player. But with all team sports on hold for the foreseeable future, she's turning to more solitary physical purists to get her daily dose of endorphins. "I'm just running for fun now," says Jojo. "And I go biking once in a while." Others are using the lack of group sports to go hiking along local nature trails, while those who usually swim lengths in the pool are donning their wetsuits for invigorating early-morning plunges in the sea or lakes.
And if you're still not sure, then listen to someone who really knows what they're talking about. Terrell Davis is a former running back for the Denver Broncos and hall of famer. In a recent interview with TMZ Sports, he had one piece of advice for anyone suffering with lockdown fatigue -- get up and get moving!
So there are plenty of reasons to stay hopeful during the coming weeks. Colleges are already helping their students through lockdown, and financial aid packages are providing a vital lifeline for college sports. What's more, this period of isolation can actually help athletes in ways they might never have expected.
Find your perfect program
Use our search to find and compare programs from universities all over the world!
Sports Studies

After graduating with a degree in English literature and creative writing, Ashley worked as a bartender, insurance broker, and teacher. He became a full-time freelance writer in 2016. He lives and writes in Manchester, England.
Find a program in these categories