What is the Degree Format in the USA?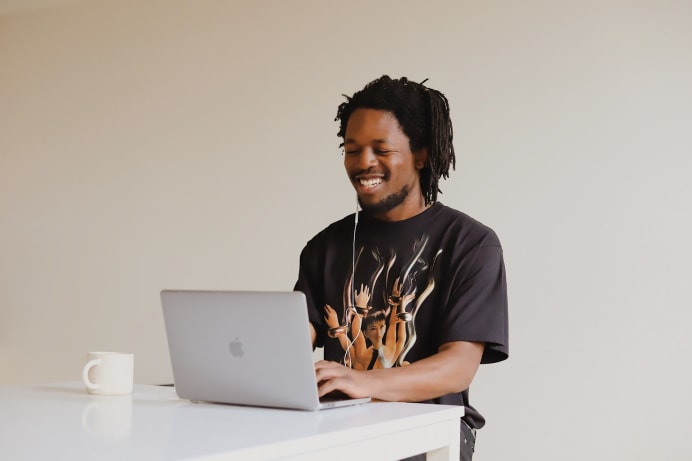 How the system works
International students planning to study in the United States will find a wealth of educational opportunities, as the country has the "one of the largest education systems in the world with an estimated 4,000 institutions." As mentioned above, students can generally choose one of two tracts for their higher education in the United States. An associate degree can be earned in two years, "are usually studied at technical, community or junior colleges." Following completion of their associate degree, some students opt to transfer to a bachelor's degree program.
A bachelor's degree is generally earned in four years. Students will often take a variety of courses before determining their final area of study for the last two years of their degree, which is known as a major. Students can also take focused courses alongside their major, which is known as a minor. There are some subjects that aren't available in the United States at the undergraduate or bachelor level, such as law and medicine. Those courses require advanced study.
After completing a bachelor's program, students can investigate a master's degree. Also known as a graduate degree, there are over 1,000 institutions in the United States that grant these advanced degrees. There are two general areas of focus: academic or research, and professional, which prepares students for specialized careers.
Finally, the highest level of education awarded in the United States is a doctoral degree, or PhD. These degrees take four to six years to complete, and require completion of comprehensive exams, research, and a dissertation.
Grading system
In the United States, grades are awarded on a numerical system and recorded on transcripts. Students hoping to attend university must submit their grades, including a grade point average, or GPA, for consideration. Schools will also request an academic transcript, which details courses taken in high school or at other institutions.
How to choose a major
When planning to attend university in the United States, choosing a major and a minor is often one of the first questions students are asked to consider. Most students take a variety of courses their first years at university, known as prerequisites. After completing their prerequisites, students can then apply for admission into their chosen major. In some circumstances, performing well in prerequisite courses can be essential to being chosen for admission into a major. For example, this can apply to competitive programs such as nursing or engineering.
Choosing a major can be overwhelming, so it's recommended that students take the time to think about what they want to do following graduation. If you have a specific career path in mind, such as medicine, there are going to be majors that work well towards achieving those goals. Others may be more open-ended, so it's recommended that students explore a variety of courses to figure out what they want to major in. The first year is a great time to study broadly, and explore options out there. If a course seems interesting, now is the time to take it. In addition to considering your future career, make sure you're considering what subjects you love, and the earning potential of your degree or return on investment (ROI).
You can change your major
If you declare a major but then take a few courses and realize it's not for you, that's ok. Students in the United States have the opportunity to change course, or select a different major. Minors are also adjustable, as well. Since switching majors can result in it taking longer to earn a degree, make sure you're keeping in touch with your advisor to talk about your options, as well as how much time you might end up adding to your program.
While there are some benefits to changing your major, like finding a degree path that's more in sync with what you want out of your education and it's usually easy to catch up, there can be some cons as well. Switching might prevent you from graduating on time, and might end up costing you more in the long run, so make sure you're prepared for both scenarios if you do decide to make a switch.
If you're thinking of attending university in the United States, having a basic understanding of how the degree format works can help you make an informed choice. Additionally, connecting with the university's international affairs department, or admissions office can also help point you in the right direction.
Find your perfect program
Use our search to find and compare programs from universities all over the world!
USA

Chelsea is a Student Affairs expatriate, who now works as a freelance writer and editor. She homesteads in a small town in rural Maine, USA. She enjoys hiking, fishing, cooking, reading, all things Laura Ingalls Wilder, spending time with her family, and chasing her black lab puppy, Cash.
Find a program in these categories