What is the Degree Format in Australia and New Zealand?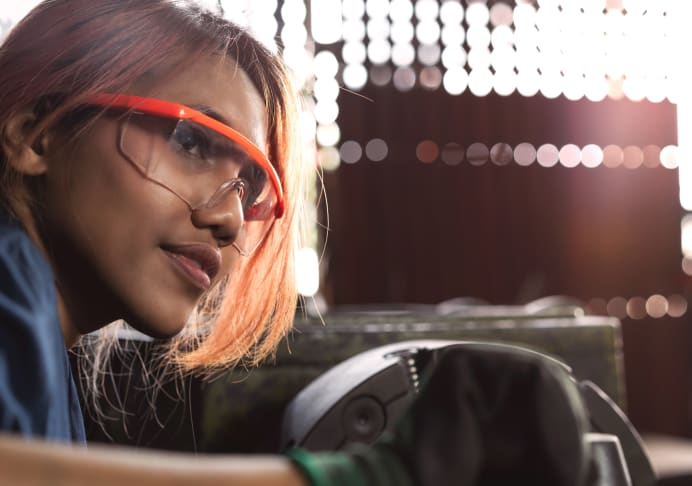 The basics
There are a few basic things to know about the degree format when studying abroad in Australia. Those participating in international studies can qualify for the Overseas Student Program (OSP). In Australia, there are undergraduate, postgraduate, and technical programs and qualifications offered.
Those who want to enter the undergraduate programs offered must pass an English proficiency test or prove competency in the language, and have completed grade 12. Entry into the programs is competitive, with specific academic requirements for each program that must be met. Additionally, "Some higher education courses have additional entry requirements, such as prior knowledge in certain subjects; work experience; or the successful completion of an audition, portfolio, test or interview. Each education provider will have different entry requirements, so it's important to contact individual providers to check."
Qualifications framework
There are over 22,000 courses to choose from, and over 1,100 institutions one could work with in Australia. In Australia, the education system is distinguished from many other countries by the Australian Qualifications Framework (AQF), according to IDP. This is a national policy established in 1995, and covers qualifications in higher education, including university, vocational trainings, and training. These goverment-decreed standards ensures a high quality of education.
Higher education system
There are lots of choices for pursuing a higher education in Australia. The country has 43 universities and around 37 are public universities which are usually funded by the Commonwealth Government. Seven of Australia's universities feature in the top 100 ranked universities in the world in the latest QS ranking (2020).
Undergraduate degrees typically begin in March, and take approximately three years to complete. For honours programs, students can expect to complete their degree in four years. Postgraduate degrees take one to two years to finish, also starting in March. Students studying in Australia can earn various degrees, including an associate's degree, bachelor's degree, bachelor's degree with honours, graduate certificate, graduate diploma, master's degree and doctoral degree across various subjects and fields.
Those looking for a different pathway into the workforce can consider participating in Vocational Education and Training (VET). These programs are given by the government, or private institutions. Students can leave these programs with qualifications for employment, or to gain entry into university.
The degree format in New Zealand
Australia isn't the only country where one can receive a world-class education, and still gain experience by studying abroad. In New Zealand, students can find themselves attending universities that rank amongst the best in the world. Students can pursue a degree at one of eight state funded universities, "16 Institutes of Technology and Polytechnics (ITPs) which have been unified into the New Zealand Institute of Skills and Technology (NZIST), and about 550 Private Training Establishments (PTEs)." English language institutions are also included. Referred to as "tertiary education," students can participate in research-led, academic programs at university, or pursue skills based learning at vocational institutions. Therefore, you can earn a bachelor degree, graduate degree (doctorate), or technical certification.
Differences between New Zealand and the USA
Though this may seem similar to the education system in the United States, many students are surprised to learn there are some differences. Whereas in the United States many students participate in general education courses, in New Zealand the highly structured nature of their degree program doesn't allow for that for students from the country. However, students studying abroad from the United States "can take courses from across the different disciplines and usually do so."
Other differences between the countries include referring to courses at some New Zealand universities as "papers". Many business and humanities courses include two components: a lecture and tutorial. Students will have less homework to do in New Zealand universities, but final grades will consist of "just a few assessments." This means papers and exams will weigh much more heavily. Students are expected to work on projects more longitudinally, for example "your essay is due in Week 7 is because your professor expects you to have been working on it for seven weeks." Finally, even though there is less busy work for students to complete, Kiwi professors are still readily available to answer questions and help students complete assignments.
It's great to study in New Zealand
There are a ton of great reasons to consider New Zealand for a study abroad experience, beyond the gorgeous landscape. It's globally recognized for it's top-tier educational institutions, as well as ample research opportunities. Following the example set by the UK, New Zealand focuses on research-based teaching, which means students learn to manage situations in a systematic, organised way. PhD students can work full-time while pursuing their degree, while paying the same tuition and paying the same tuition fees as residential students. Finally, it's a safe country with a quality of life that can't be beaten.
While there's a lot of considerations to take into account when thinking about your study abroad experience, both New Zealand and Australia offer ample opportunities for students to explore. Overall, the study experiences in both countries are comparable, and the cost of living is similar. Students who are hoping to work to fund their studies might have better luck in New Zealand, where work permits are easier to acquire for students and last for two years. Degree programs for undergraduate students in both countries are comparable, while students will find New Zealand to be cheaper for postgraduate studies. Either way, both countries offer an amazing opportunity to expand your horizons, and try something new.
Find your perfect program
Use our search to find and compare programs from universities all over the world!
Australia

Chelsea is a Student Affairs expatriate, who now works as a freelance writer and editor. She homesteads in a small town in rural Maine, USA. She enjoys hiking, fishing, cooking, reading, all things Laura Ingalls Wilder, spending time with her family, and chasing her black lab puppy, Cash.
Find a program in these categories